Kim Dotcom is one of the biggest names in the Crypto space.
Kim Dotcom (born Kim Schmitz,[1] 21 January 1974), also known as Kimble[2] and Kim Tim Jim Vestor,[3] is a German-Finnish Internet entrepreneur and political activist who resides in Queenstown, New Zealand.[4][5] He first rose to fame in Germany in the 1990s as an Internet entrepreneur, and was convicted on charges of computer fraud in 1994.
Dotcom is the founder and former CEO of the now-defunct file hosting service Megaupload (2005–2012).[6][7] The company was financially successful, but in 2012, the United States Department of Justice seized its website and pressed charges against Dotcom, including criminal copyright infringement, money laundering, racketeering and wire fraud.[8] Dotcom was residing in New Zealand at the time; at the request of US authorities, New Zealand police raided his home in 2012 and arrested him. Dotcom posted bail, and has been going through lengthy legal proceedings and appeals ever since to avoid being extradited to the United States.
On 20 February 2017, a New Zealand court ruled that Dotcom, as well as co-accused Mathias Ortmann, Bram van der Kolk and Carter Edwards, could be extradited to the US on fraud charges related to Megaupload. Dotcom denies any wrongdoing and has accused US authorities of pursuing a vendetta against him on behalf of politically influential Hollywood studios.[9] On 5 July 2018, the New Zealand Court of Appeal upheld the lower court's ruling. His lawyer said that he would appeal the decision to the Supreme Court.[10]
In 2013, Dotcom launched another cloud storage service called Mega, although he later severed all ties with the service in 2015. He also started and funded the Internet Party.[11] The party contested the 2014 New Zealand general election under an electoral alliance with the Mana Movement, and the 2017 general election, but failed to win any seats at either election.
https://en.wikipedia.org/wiki/Kim_Dotcom#:~:text=Kim%20Dotcom%20
What is HiveTask?
HiveTask is the initiative sponsored by @theycallmedan and @threespeakonline with the help of @fullalt team to promote Hive on twitter. What we are doing is to make a task of the day and you can earn liquid Hive for participating in these tasks.
We will be using the hashtag #HiveTask to consolidate all the Twitter Task in one tag for more convenient tracking of our tweets.
Our goal is to tap the unchartered territory of how we can bring Hive in the attention of the people. We are also looking forward to experimenting with more of a different Hive task in the coming days. We are open to all your suggestions.
If you found out tweets that we may want to consider in our future Hive task, please don't hesitate to bring that in our awareness by private messaging or retweeting it with the #HiveTask tag.
This is only just the beginning of something big to happen. We appreciate everyone who hustles on our Twitter marketing campaign, the success is closer than we could imagine. God bless you.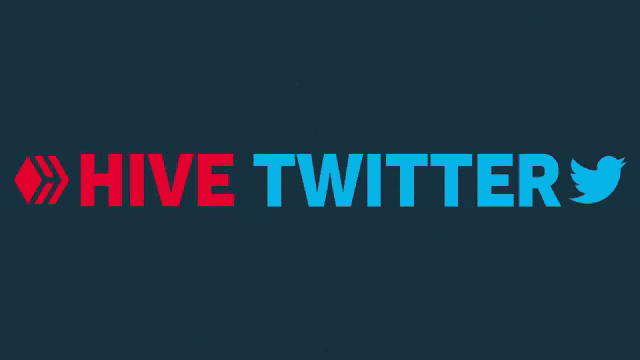 Please follow me on Twitter and Hive 😍
We want to recognize our great people on Twitter we always see every day. I am grateful to God to have you guys in our Hive Family. We love all of you, I am praying to God that He take good care for all of you and your family. <3
(Note: The list is the only name I know based on my limited capacity that I figured out on their usernames on Hive connected to Twitter accounts. If you think must be included on our list, we will appreciate commenting down and we will be happy to add you. Cheers!)