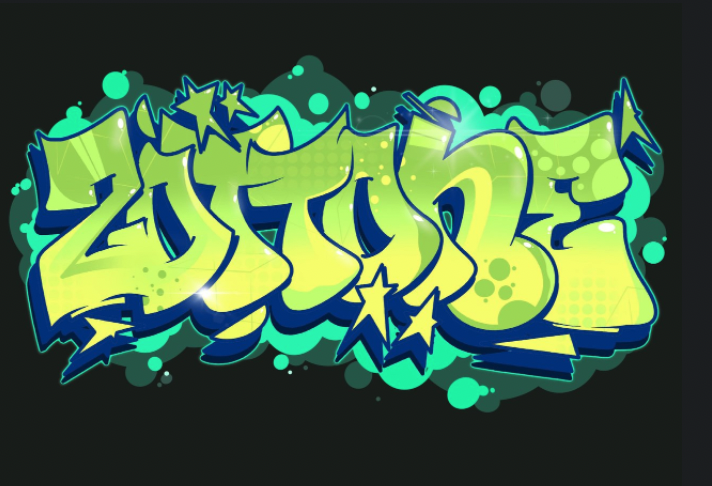 If you don't know who this is, you should. He's the founder of the PGM (Play Gamer Token) which is absolutely killing it right now.
I don't remember exactly where I heard of PGM but I know someone posted about it when it just came out. At the time I was a little newer to hive and I'd been following people like @chronocrypto (of utopis and just general being a boss fame) who always managed to get into the best stuff early.
I think I'd just read a post from him about LVL token and how he got in early with millions of LVL and picked up that Founder 1 status which paid out for him in a massive way. Way to go @psyberx on really giving back to your supporters. I only got in at Founder 3 but still I felt super appreciated when the rewards came in.
OK, I'm off track a little.
Anyway, I was of the mindset that I wanted to get into a few projects early and PGM was early and seemed interesting.
I took a look at the rich list and saw toward the top actually was chronocrypto so I knew I had to get in. There wasn't close to enough liquidity on hive-engine for me to buy into the top so I messaged @zottone444 and told him I put in an order for what I felt like was a fair price and asked if he'd fill it. He did for a few hundred hive I became a PGM whale with about 2000 PGM.
Now I realized after the fact that had I done more research I could have gotten a much better deal. At the time they had an investor deal going for about half of what I paid which no one told me about when I sent that message but I'm willing to forgive. I did not DYORLOL quite enough and that's on me.
The Ride
Since then, I've watched this project get built up ever day. Zottone just keeps showing up. It was slow in the beginning. THere were lots of little learning curves. There were further issues with liquidity and other stupid things but zottone just kept going at it day by day and learning and communicating with everyone and soon, those issues were in the rearview.
Then a month or two ago something happened that I honestly didn't think PGM could recover from. The whole market was super bearish. All hive tokens were doing nothing but falling with very few exceptions and I was feeling pretty crappy about the whole market.
In the middle of that PGM released its curation feature. I was actually pretty excited about that because I was a top 5 holder in the token and the supply was so low and the coin value was high.
Disaster struck
Zottone does a lot of this stuff by himself it seems and while constantly learning and growing, this can lead to some problems sometimes.
I was a top 5 holder with 2000 tokens and the first curation reward that came in was for almost 2500 PGM. At that same time, I went to the discord and zottone had gotten sick and had to take a few days off. The supply was ballooning so quickly and the market tanked.
A few days later zottone came back in and just said something like, this was a setback but you'll see that I will work to bring the value back.
I'd seen blow ups before but I've almost never seen anyone come back from them. I suddenly had 4 times the PGM and the USD value of my holdings was somehow under half of what it was before the expansion.
I even did sell a about 500 of my PGM figuring it was only going to go lower.
But soon after PGM stabilized. The project brought out several innovations and it sparked a buying spree. A few months later PGM has done something incredible. Its almost fully come back on a per token basis even though the supply of tokens has ballooned.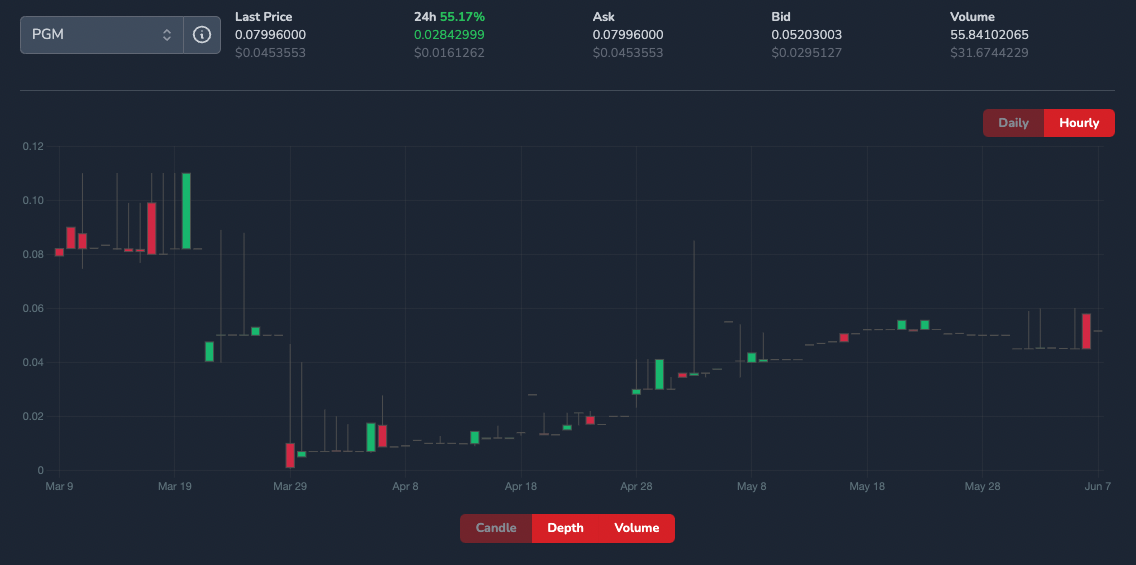 For me personally, I now have over 9000 PGM. I only bought 2000 of those and the price per token is basically right where I bought those 2000.
Not only that, for being having over 5000 PGM, I get tons of perks like defi rewards and free bitcoin and 10 calls per day of the tip bot and double rewards on every token they give out on every call. Plus I get on average 40-70 PGM per day from curation rewards right now due to my larger stake. That's over 4 hive a day. I only spent 200 hive on my whole stake!
PGM is one of the best and most innovative projects on hive. @zottone444 is a boss and I couldn't be happier with my decision to get in early and stick with it. I cna't wait to see what's next and if you don't have any PGM, you should definitely do some research.
Posted Using LeoFinance Beta