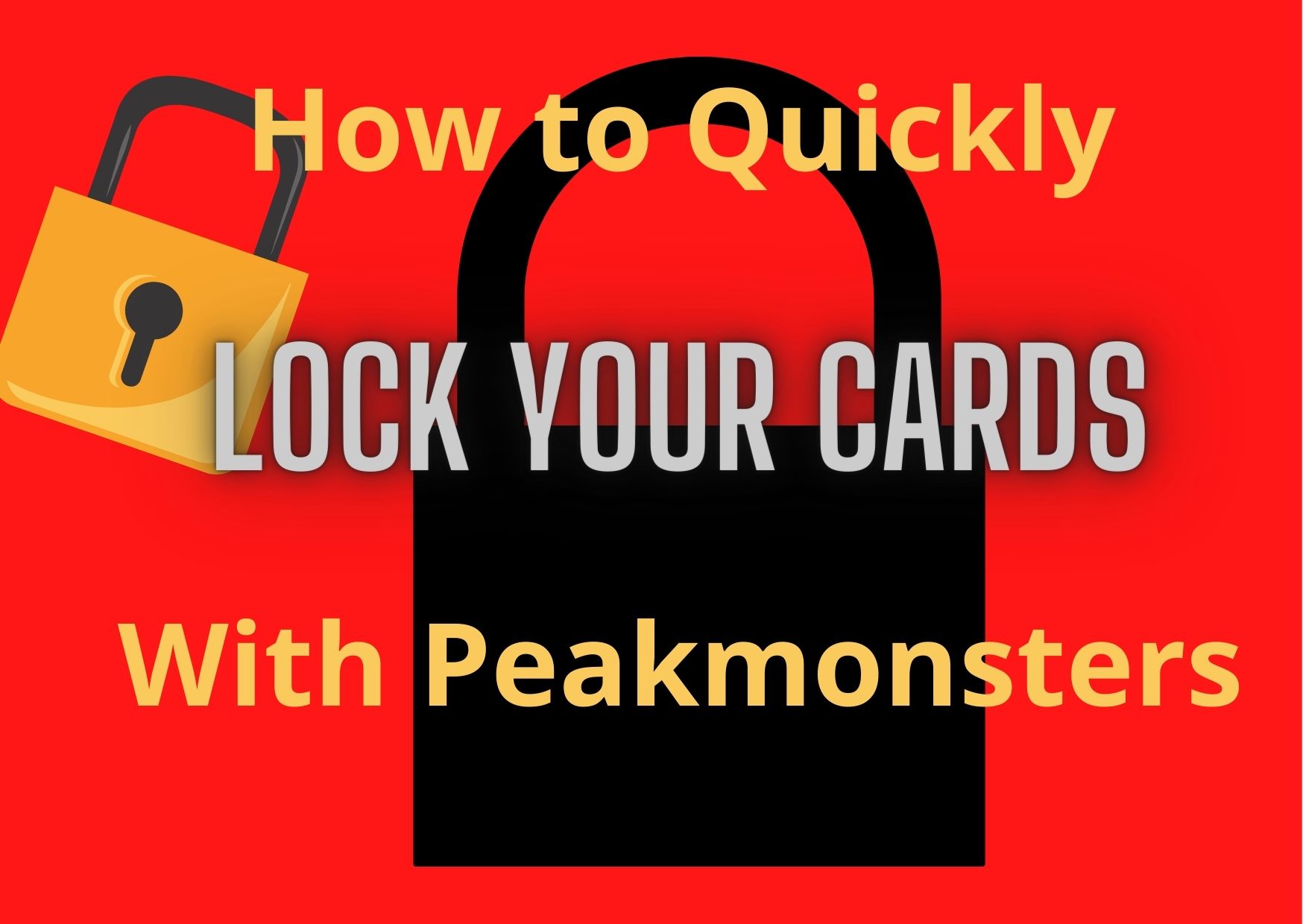 In case you haven't noticed. Splinterlands is heating up.
With only 1/3rd of the player base we had before the update, total USD rental value is almost back to normal and many cards are becoming extremely profitable even if the buying market hasn't quite caught up with this fact. MANY cards right now you can pick up for a few bucks and drop them right on the rental market for ridiculous returns and I think they are only going to go higher as the bots slowly filter back in.
Of course, if you buy now, you lock in that return. If you buy when the cards have 10x'd, your returns will be way less. I encourage you to take a look around.
Since the rental market is the lifeblood of the Splinterlands economy and it seems to be foreshadowing a huge run up coming, we can expect the scammers to start coming out of the woodwork soon.
One thing the devs keep trying to remind us about in the AMA's is that unlike other crypto projects, there are actually several built in mechanisms to keep you safe if your account is ever compromised. You don't have to lose everything if someone find their way in.
But in order to be protected, you have to be proactive. And one of the best ways to protect yourself is to lock your cards.
So here's your reminder:
LOCK YOUR CARDS
Locking your cards is actually very easy but there are many misconceptions about what it means to do it.
First, many people believe that if you lock your cards, you are unable to rent them out. This isn't true. You can rent out/delegate a locked card in the same way you would rent out a non-locked card. The only complication here is that you cannot lock a card that is actively rented out.
You have to wait for the rental to end, or cancel the rental if you think it's going to get rented out again because you can get to it.
A card CAN be locked while it has an active listing on the rental market. It just can't be actively rented or delegated when you try to lock it. Again, you'd need to wait for the card to come back to you.
the second misconception is that locking your cards for a certain number of days means they automatically unlock after that many days. This would mean you'd have to keep locking them.
This also isn't true.
What is true is that when you lock your cards you choose a number of days from 1-30. This is not the time they are locked but the amount of time it takes to unlock them once you manually initiate the unlock.
So if you lock your cards for 10 days, they will stay locked until you initiate the unlock. Then it will take 10 days for them to unlock and become sellable or transferrable. Again, you can still rent them and even delegate them when they are locked. You just can't transfer ownership while they are locked.
The reason we lock our cards is because if someone breaks int your account, the scammer can't sell or transfer your cards to themselves until they initiate and wait through the unlocking period.
Many people don't know this but there are ways built into hive to recover your account from a scammer. SO if they break in and start the unlocking sequence, you have until they fully unlock to recover your account and kick the scammer out. THhen you can cancel the unlock and move on with your life. As a bonus, if your SPS is staked, they can't touch that either :)
For me, I like 10 days. 10 days is enough time for me to be sure I can recover my account since I've never had to do it before and I'm not sure how long it would take me. Even if I was traveling or something, I'd probably check in on my account within 10 days.
But also, if I ever want to sell a card, I can wait 10 days without too much hardship for the card to become sellable again.
Now that we have that out of the way, here's a quick screen shot tutorial on how you can use peakmonsters.com to quickly lock your cards in bulk.
One thing to kow about peakmonsters is they do have a limit of how many cards you can lock in a single transaction. I'm not positive but I think its 400. So if the lock button isn't working, make sure all the cards you have selected are not currently rented out or delegated, none of them are already locked, and you don't have too many cards selected.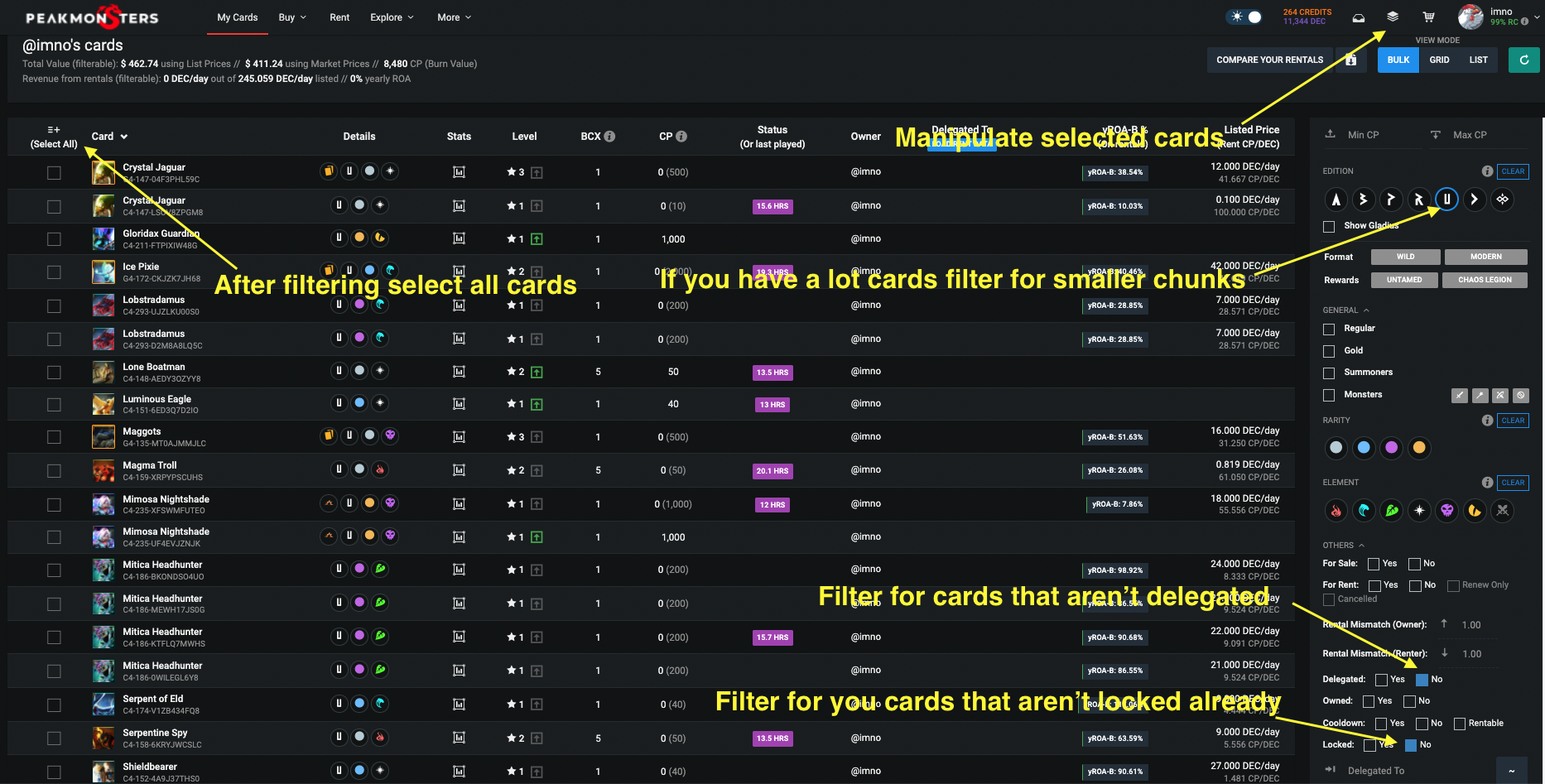 Once you've filtered and selected some amount of cards under 400 that are eligible to be locked (they aren't already locked, they aren't in the possession of another player through delegation or rental), click the top button to manipulate your cards. The next screen shot shows what that looks like. If you use peakmonsters already to rent out or sell cards, this will already be a very familiar screen to you.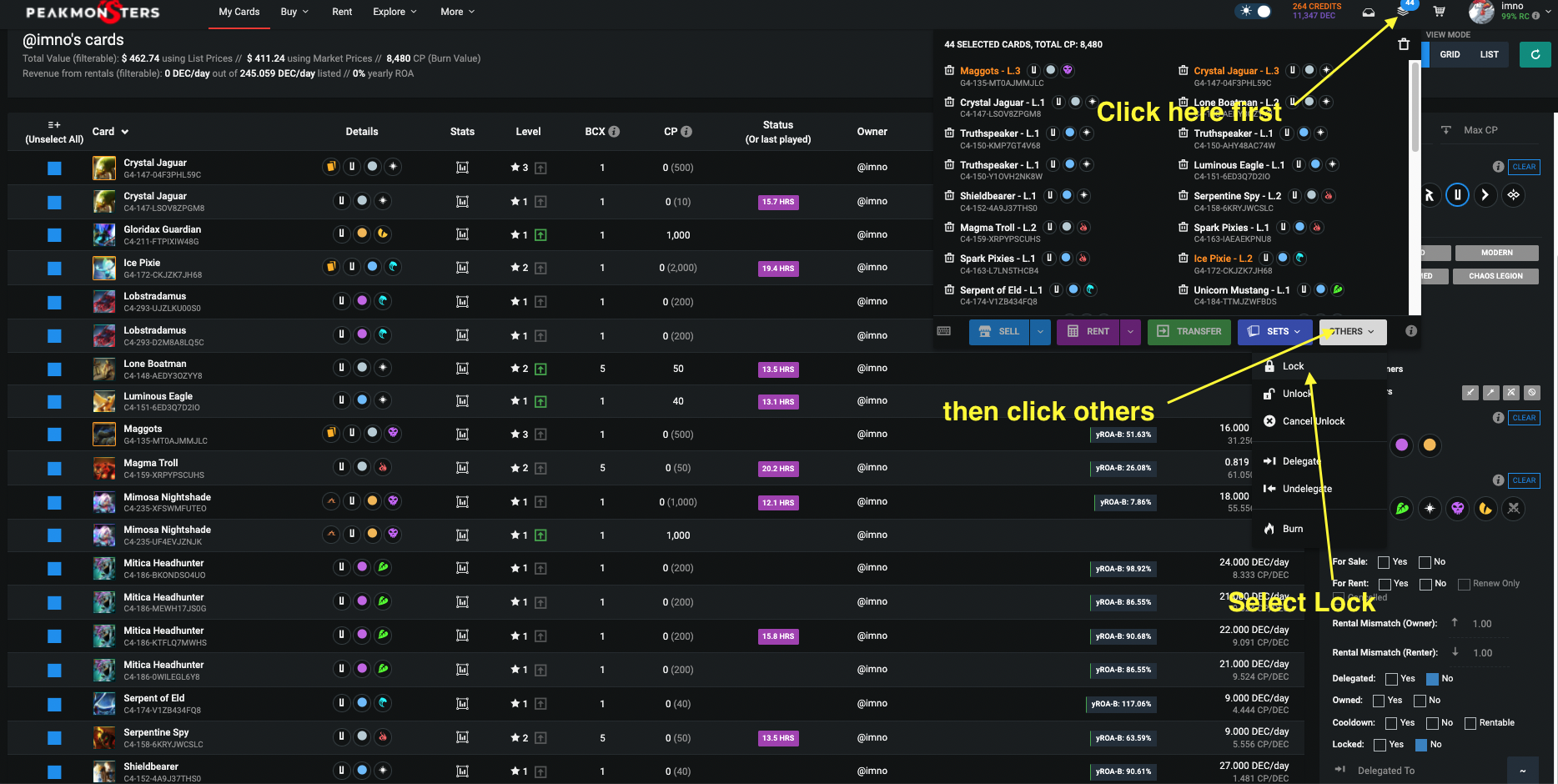 Once you click the lock "others" button in the drop down you'll see the next dropdown menu. The top option is lock. Take note, this is also where you will come to unlock your cards or cancel an unlocking sequence.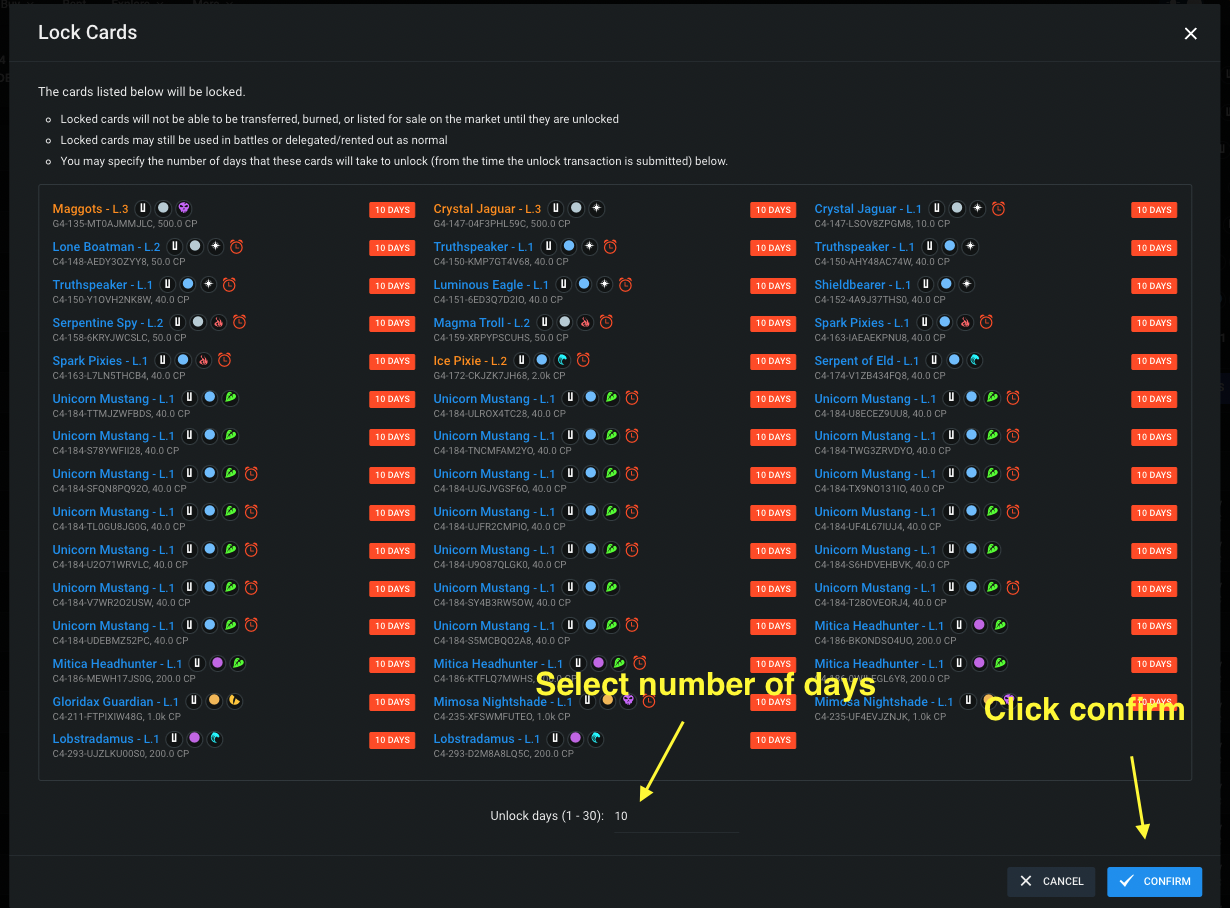 And that's it, you are now a responsible card owner that makes being a Splinterlands scammer far less profitable.

Posted Using LeoFinance Beta