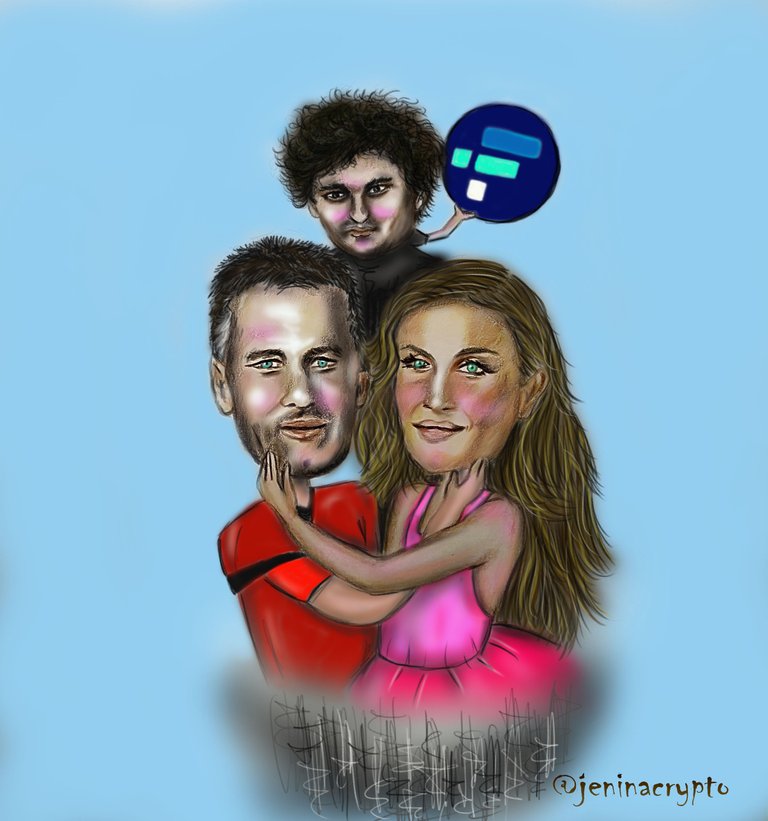 Social media rumours have been spreading over the real reasons for NFL Star Tom Brady and TopModel Gisele Bundchen's split. One that has gained particular traction is the one surrounding the recent fall of cryptocurrency FTX.
Brady and Gisele became the poster couple of FTX, investing a lot of their wealth in the crypto. They also appeared in commercials touting FTX. Recently the company was forced to file for bankruptcy protection after it was learned that customer deposits were being used to make risky bets through a subsidiary research firm.
Meanwhile,FTX's ex-CEO and former crypto billionaire Sam Bankman-Fried could be in hot water with federal investigators.
Unique NFT on OpenSea: https://opensea.io/assets/ethereum/0x495f947276749ce646f68ac8c248420045cb7b5e/58578772476493127597739029332424368913176549875482201124470590944034322120705

JeninaCrypto is The Cartoonist of your favorite CryptoStars!
https://linktr.ee/jeninacrypto