Today has basically been a learning and exploration day. If you have been following along with my last couple of posts, I want to address a couple of points that have come up. You can find these posts here if you haven't seen them yet: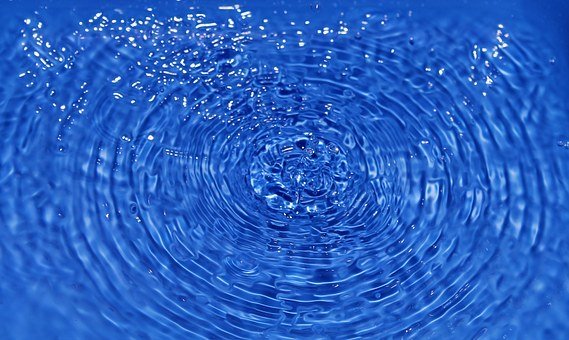 Today's water drop image from Pixabay
What did I do today?
Added some funds to the third pool - the WHIVE-DAI pair. This had a couple of false starts as I got an error on my WHIVE purchase, and then took a bit to swap ETH to DAI and WHIVE. But I got there in the end and got my little share of this pool.

Now I have a share of all three currently available pools.
Is anyone using this yet?
Volume of trades using these pools has been slow so far. They are new and need more funds added to them by Liquidity Providers to gain some traction and usage.

Having said that, there is some activity and fees are starting to be generated. So far my total stake in just over 48 hours has earned a grand total of $0.11 in fees. - Lambo is still a little way off.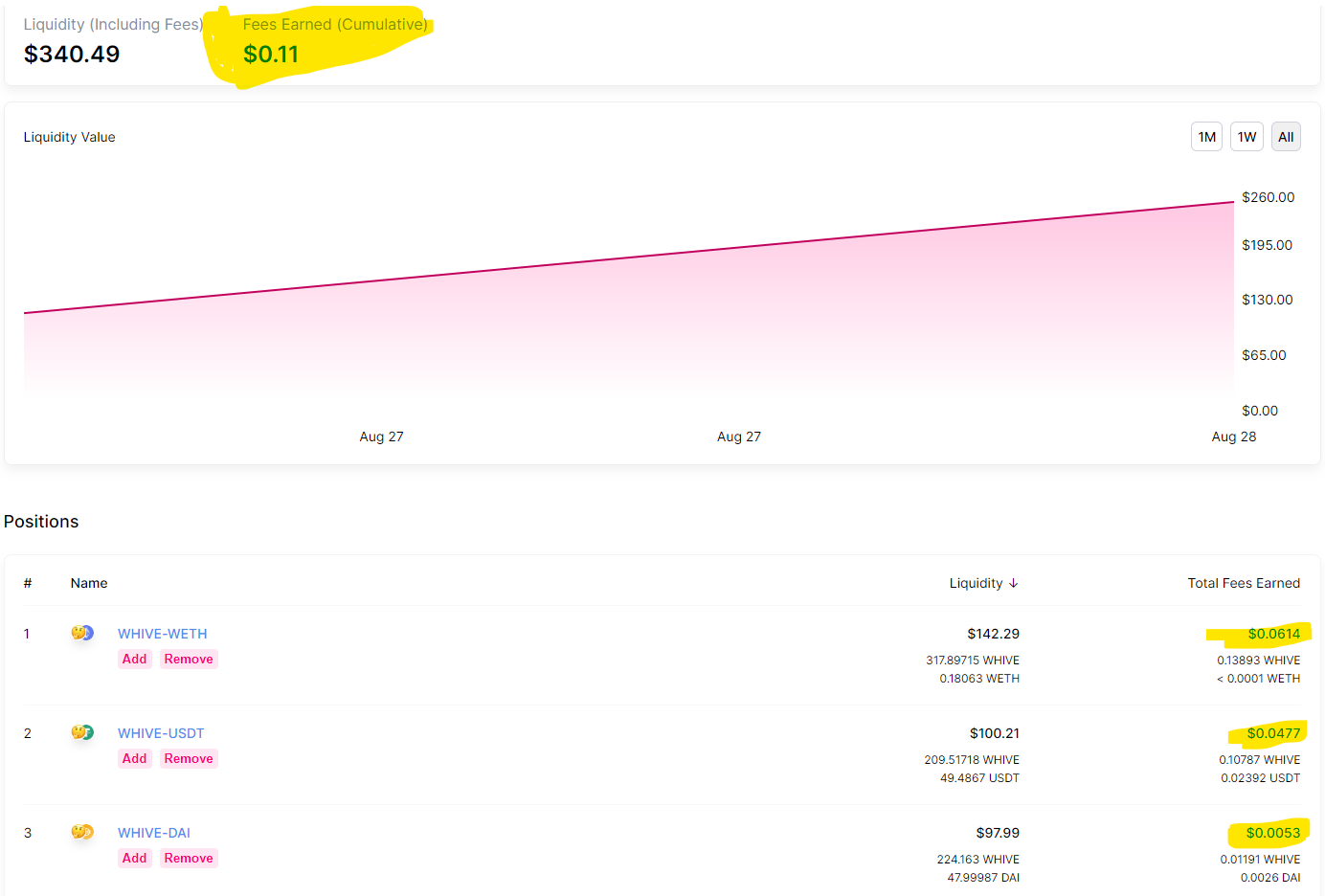 Above is a screen shot of my current position, and the fees earned are highlighted.
Is it worth the gas?
One question I have been asked in my previous posts is around the ETH GAS fees on transactions. I haven't had any crazy $30 - $50 GAS fees. If that did happen, I simply wouldn't do the transaction. None of what I'm doing here is high urgency. The highest fee I have paid in this whole process is $4.69. Having said that, yes fees do cut, and I am probably down around $25 to $30 total in fees, spread across around 18 unique transactions and swaps since I got started. Going to take a while to recoup that (if I ever do) but there is more to it than that.
So why do it?
Making money isn't the short term goal for me here. I have gotten involved in this for other reasons. Mainly to learn and explore a bit around Uniswap, and ETH in general which I haven't really done much with up till now. Mostly, over time I want to build a little diversification into my portfolio, and building it through adding to the WHIVE-WETH pool in particular has a couple of benefits:
I add it to the pool as a savings plan, maybe earn some pool fees and slowly grow my stake.
It's readily accessible if I really need it.
Getting involved with this is my little contribution to helping HIVE branch out and bridge to ETH.
I have an exposure to the upside potential of both ETH and HIVE, in a place that adds value to the HIVE eco-system.
The beauty of HIVE and LeoFinance is that I can blog about my experiences here and the post payouts can potentially recover the GAS Fees.
Recommended posts and links:
I would like to highly recommend this post by @partitura. In it, they go through step by step using some BTC to borrow HIVE. This is a fascinating move, and another way to hold a position in BTC, and use it to increase your exposure to HIVE. There are ways to do this without using WHIVE, but @partitura's post shows what is possible.

@khaleelkazi posted his video explainer about the process, from what is WHIVE throught to swaps and adding Liquidity to the pools, and removing it. Very helpful guide I wish I had before I started out. . There will also be a full, long form post coming which will be added to the Leopedia in time.

You can easily follow along and see everything happening on Uniswap with WHIVE at the WHIVE token information page
---
Thanks everyone for following along, not sure if I'll have anything new tomorrow, but we'll see.
Cheers,
JK.
Posted Using LeoFinance