Keen followers of the LeoFinance community will know that a few of us have taken an interest in the Thorchain project, and its token Rune. For those that haven't heard of it, here are a couple of my recent posts about it.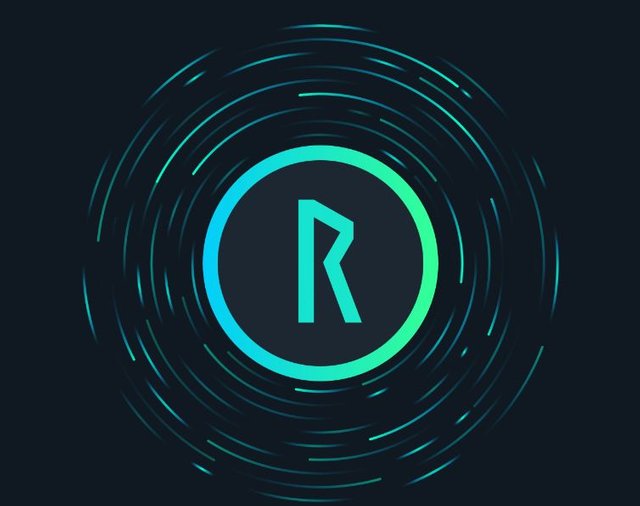 Anyway, tonight I sent out a cheeky tweet to the Thorchain team, who have had a really busy weekend recovering from a white hat finding a security flaw, shutting the chain down, patching, deloying and resuming operations, while keeping all funds safe and transparently communicating with the community. They haven't named this iteration of their project "Chaosnet" for nothing. So yeah, they were busy but they still took the time to respond to me.
Here is a screenshot of the tweet - and it's link
(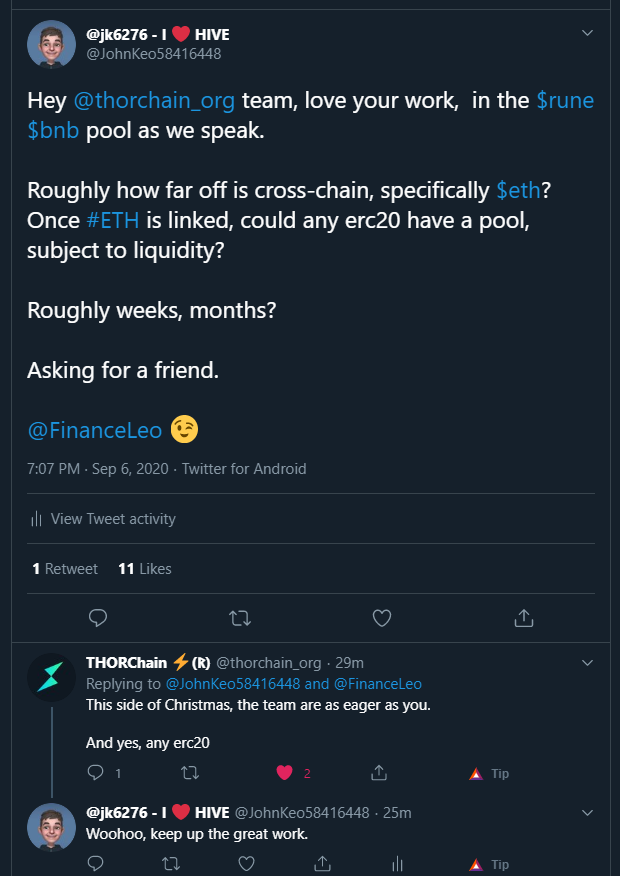 ---
I know there would be some of us that would love to see a WLEO (an ERC20 token as referred to in the tweet) pool on Thorchain with RUNE. Something to work towards once the initial Uniswap pools are up and running.
The process to be included is community initiated - there is no application forms or listing rules to follow - Thorchain is a DEX. All it takes is for assets to be staked. Initially a pool will be in standby mode - not earning fees or RUNE rewards, but open for deposits. At regular intervals, the Thorchain churns its nodes, and adds the standby pools with the biggest liquidity onto the active list. The community can make this happen, we don't need to ask for a listing, we just go earn it once it is possible.
As you can see from the tweet, Thorchain will be linked to ETH this year. Once it is, any ERC20 token (including WLEO) can be added as a pair with Rune. This is just another example of how powerful it will be for LEO to have a successful launch and build up of WLEO - first on Uniswap, and then wherever we want it to go.
Exciting times ahead.
JK.
Posted Using LeoFinance