Bitcoin is finally ready to start going up again
It's been a rough 2 years but we are now entering a time period will bitcoin hodlers will once again be regarded as the smartest people in the room.
We endured the ridicule, the terrible returns, the pain of watching our net worth trickle away.
Now it's about to change again.
As of now there are very few bitcoins purchased still in the red: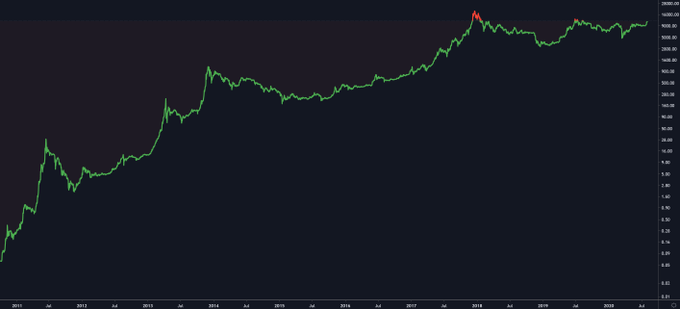 (Source:
1289439049581658112) twitter metadata:Q3J5cHRvQnVsbHx8aHR0cHM6Ly90d2l0dGVyLmNvbS9DcnlwdG9CdWxsL3N0YXR1cy8xMjg5NDM5MDQ5NTgxNjU4MTEyKXw= ~~~
Very shortly, there are going to be none purchased in the red.
Prepare to be regarded as the smartest person in the room again by your friends and your peers.
It's a fun feeling, enjoy it :)
Posted Using LeoFinance