First it was Kanye West and now it's Brock Pierce throwing his hat in the Presidential Ring...
While most were enjoying their 4th of July holiday's yesterday, the political landscape was seeing some interesting developments.
Most recently from a very big bitcoin and blockchain fan.
Late last night, Brock Pierce announced that he would be running for President of the United States.
His announcement can be seen here: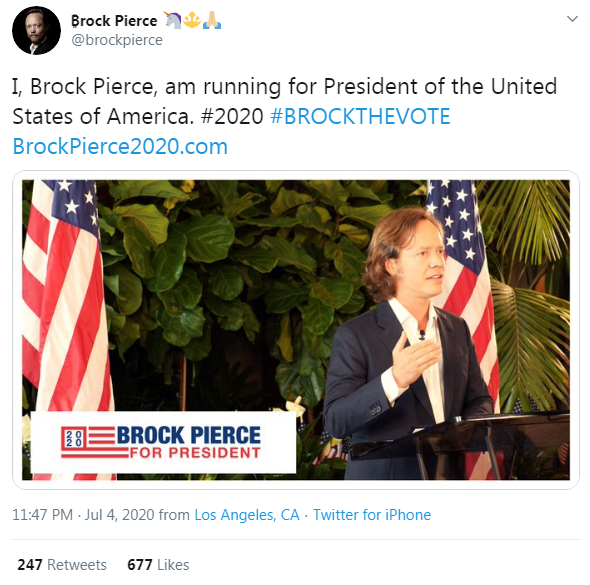 (Source:
1279668176100356096) twitter metadata:YnJvY2twaWVyY2V8fGh0dHBzOi8vdHdpdHRlci5jb20vYnJvY2twaWVyY2Uvc3RhdHVzLzEyNzk2NjgxNzYxMDAzNTYwOTYpfA== ~~~
He declared he is running as a third party Independent Candidate.
His odds of winning the election (or even getting his name on the ticket) are long at this point, but if somehow he managed to make his way in there, the bitcoin and crypto landscape would change overnight.
This wasn't even the biggest political news of the day...
The above may sound like pretty big news for bitcoin/crypto and politics, but it wasn't even close to the biggest news of the day.
Nope, there was an announcement that came several hours before that shook the inter-webs to their very core...
One Kanye West announced that he would be running for President of the United States.
His official announcement can be seen here: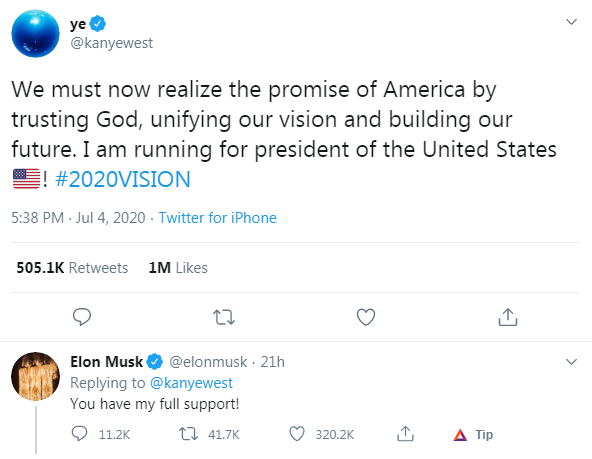 (Source:
1279575273365594112) twitter metadata:a2FueWV3ZXN0fHxodHRwczovL3R3aXR0ZXIuY29tL2thbnlld2VzdC9zdGF0dXMvMTI3OTU3NTI3MzM2NTU5NDExMil8 ~~~
As you can see by the number of retweets and likes that this announcement from Kanye has been very well received.
Oh and take a look at the first name there endorsing him...
None other than the billionaire electric car maker, Elon Musk.
Bitcoin just got a major fan in its corner joining the presidential race...
Kanye has been a major bitcoin fan for years now, saying a few years back that he wanted to start using bitcoin mainly because the fiat dollars reminded him of slavery.
With everything going on with the BLM movement, Kanye has a better chance of being elected now than at any other time.
And with the big push to get rid of things that remind us of slavery, this would be the perfect opportunity to get rid of the old money and move on with new sound money.
Something like bitcoin which both Kanye and Pierce are big fans of.
Kanye is also a long shot to win at this point, but his odds of winning would probably never be better than they are right now.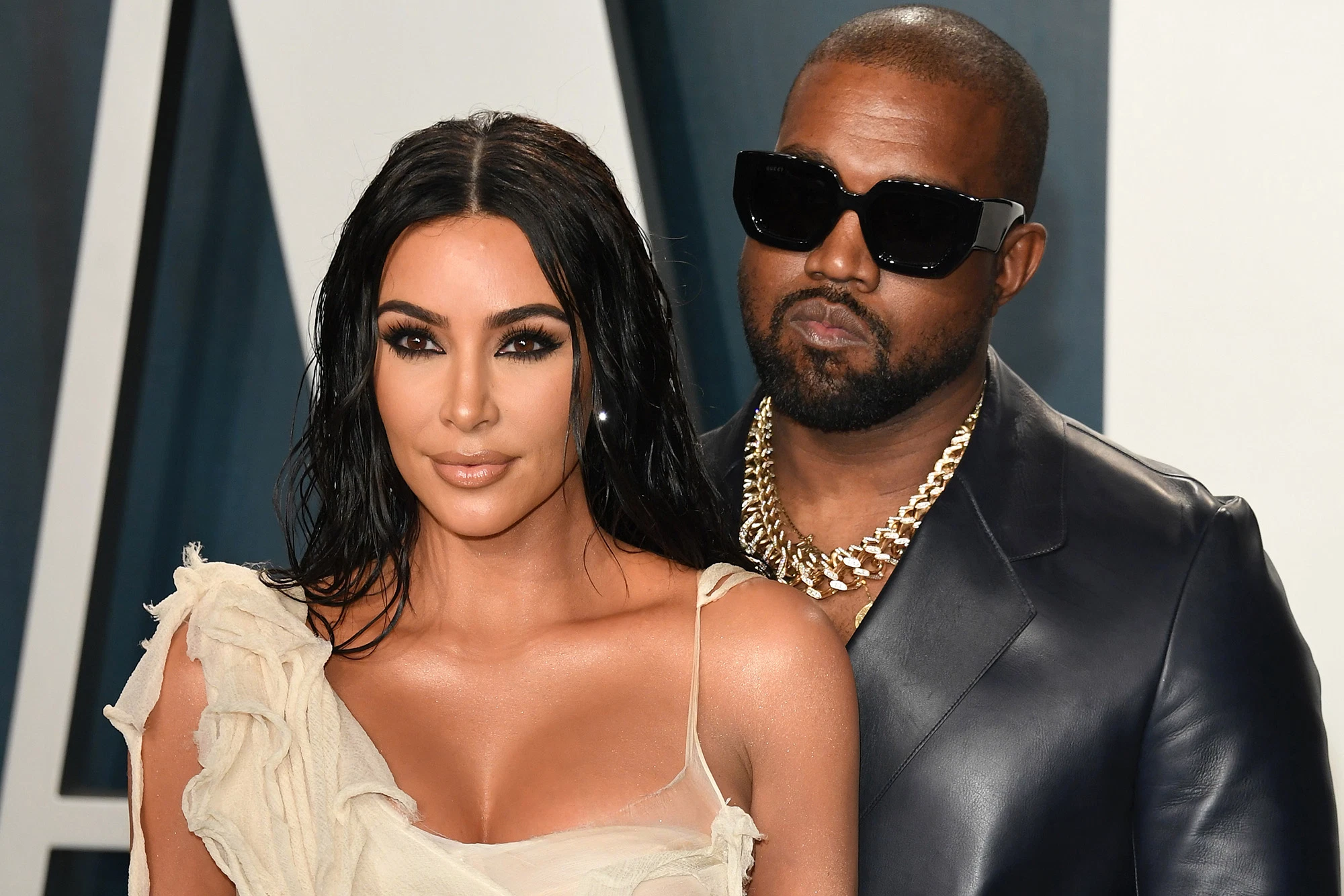 (Source: https://pagesix.com/2020/07/01/kanye-west-turns-kim-kardashians-bathroom-into-a-forest/)
Oh and btw, that would make one Kim Kardashian the First Lady...
Things are going to get very interesting over the coming months as we get closer to election time...
Stay informed my friends.
-Doc
Posted Using LeoFinance