Bitcoin is seeing the highest number of whales at any point in the last 3 years
According to data from Glassnode, bitcoin is seeing more whales than at any point in the last 3 years.
Before we go any further, we should probably clarify what exactly a "BTC Whale" is...
For this exercise, any entity holding 1,000 or more bitcoin would be considered a whale.
More on what exactly an "entity" is defined as can be seen here:
https://insights.glassnode.com/bitcoin_holders/
The number of entities with at least 1k bitcoin has been climbing pretty much ever since the beginning of this year and is now at 3 year highs: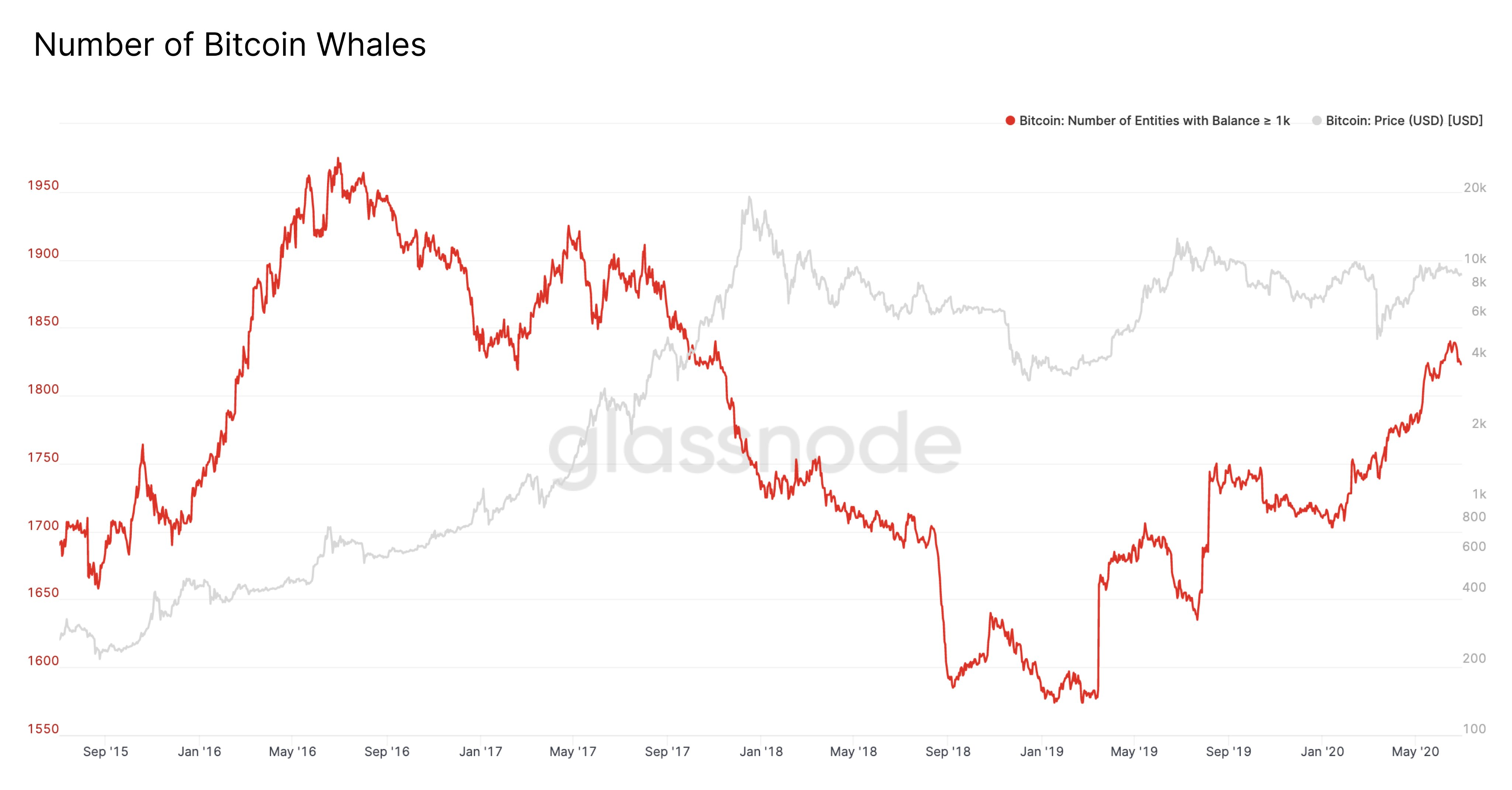 (Source:
1277988144281980932/photo/1) twitter metadata:bGllc2xlaWNoaG9senx8aHR0cHM6Ly90d2l0dGVyLmNvbS9saWVzbGVpY2hob2x6L3N0YXR1cy8xMjc3OTg4MTQ0MjgxOTgwOTMyL3Bob3RvLzEpfA== ~~~
Shades of 2016...
Can you guess the last time we saw a similar increase in whale entities?
The heading probably gave it away, but the last time we saw this kind of build up in whale entities was in 2016.
Right as bitcoin was starting it's 18 month rally that ultimately took prices a shade under $20k.
What's more, the total number BTC being held in these whale entities has been increasing as well...
Since the beginning of this year the number of BTC held has increased from 5.2 million to 5.5 million, which means whales are holding a larger portion of the total supply: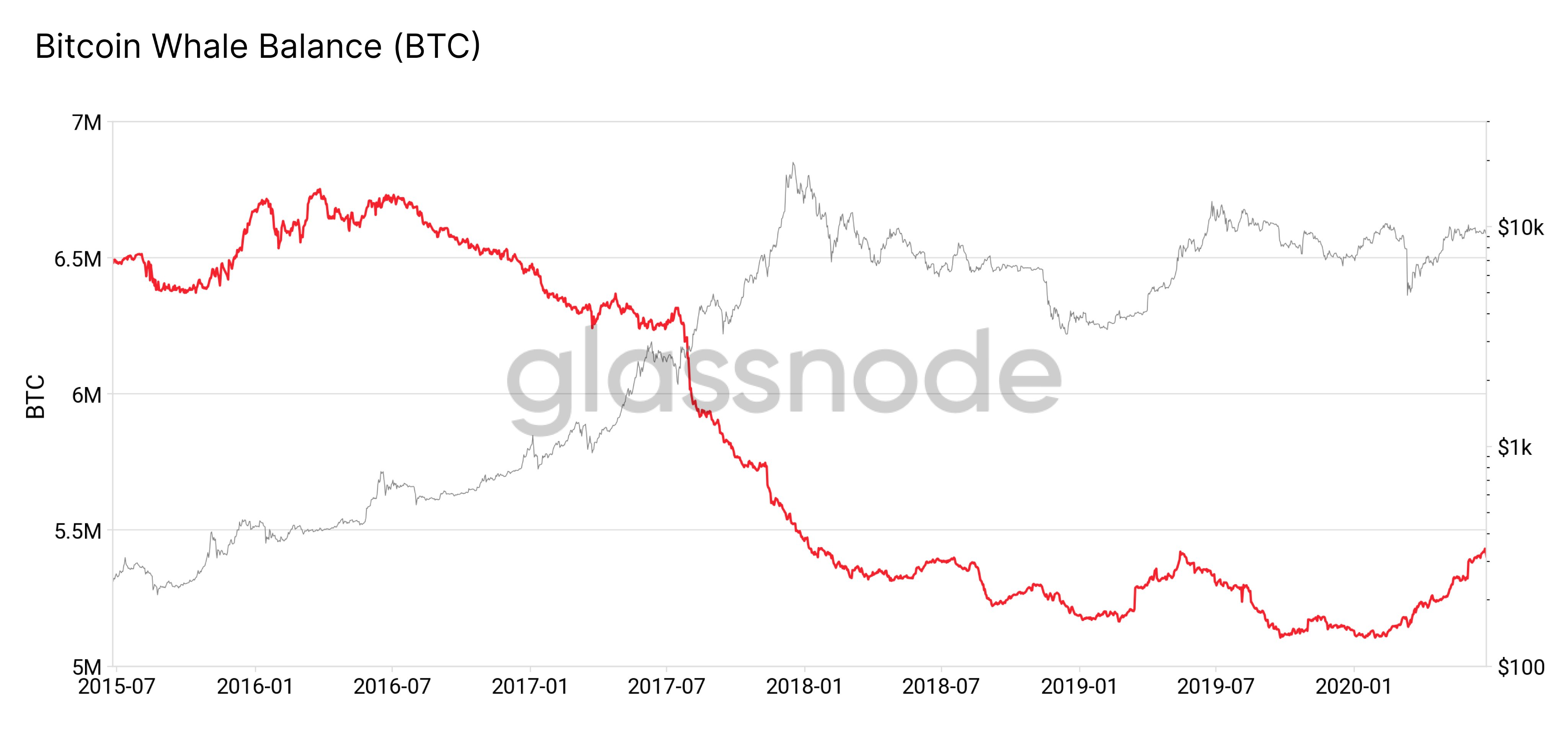 (Source:
1277988147587158018/photo/1) twitter metadata:bGllc2xlaWNoaG9senx8aHR0cHM6Ly90d2l0dGVyLmNvbS9saWVzbGVpY2hob2x6L3N0YXR1cy8xMjc3OTg4MTQ3NTg3MTU4MDE4L3Bob3RvLzEpfA== ~~~
This can also be referred to as "whale dominance".
We can see that whale dominance is increasing, but the really interesting thing is that we are currently seeing the largest sustained increase in almost 10 years.
Whale dominance had been mostly decreasing for much of the last decade.
However, that trend may be starting to change: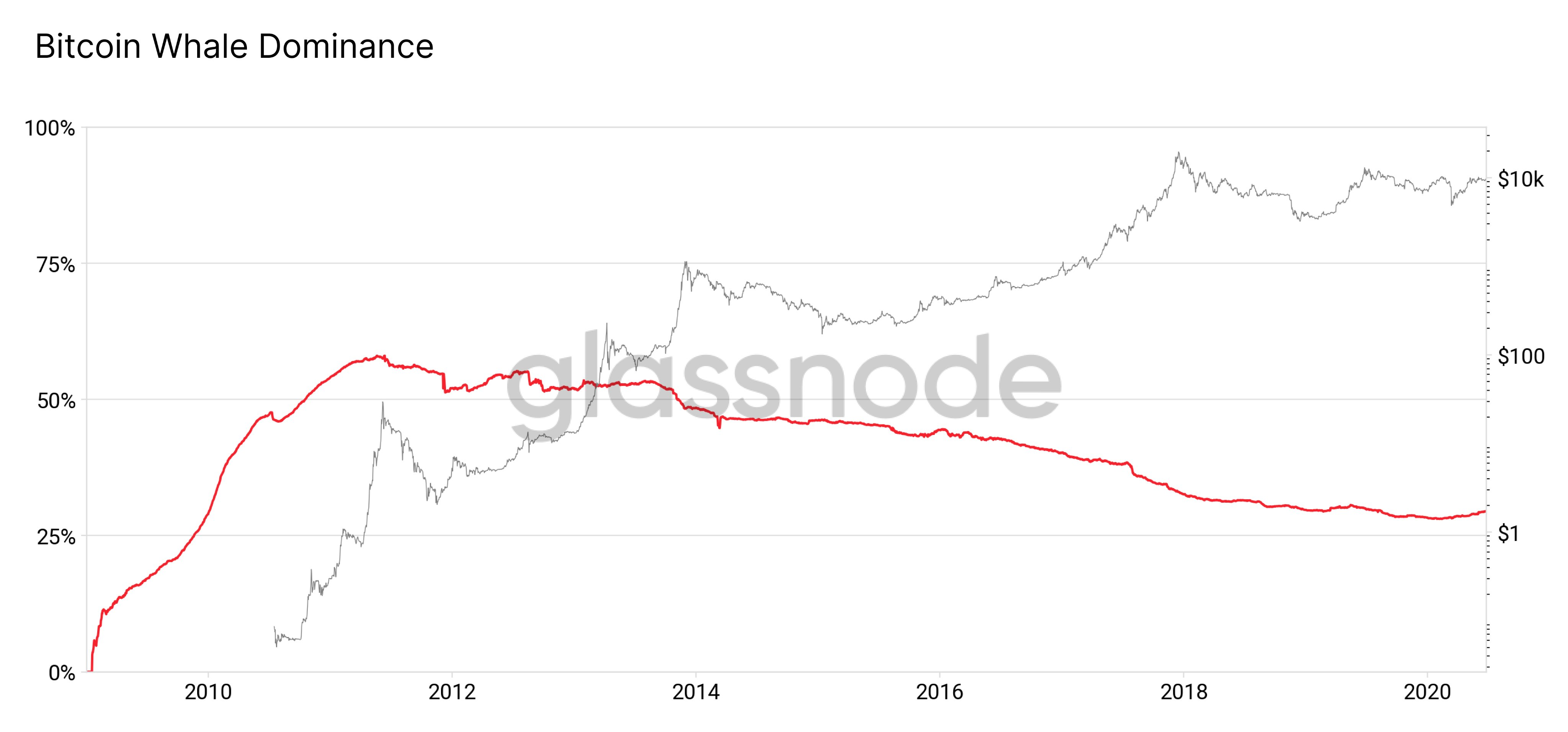 (Source:
1277988150116323328/photo/1) twitter metadata:bGllc2xlaWNoaG9senx8aHR0cHM6Ly90d2l0dGVyLmNvbS9saWVzbGVpY2hob2x6L3N0YXR1cy8xMjc3OTg4MTUwMTE2MzIzMzI4L3Bob3RvLzEpfA== ~~~
Why does this matter?
This is mostly just for educational purposes but it is interesting to take note of never the less.
Especially when we saw similar things happen at the early stages of the last bull market.
It appears we have more whales now than at any point in the last 3 years and they are collectively holding more BTC than they have in a long time.
The "whale dominance" index is starting to drift higher for the first time in almost a decade, which indicates whales are comfortable HODLing again.
This is especially interesting considering that BTC has been LOWER than the current price for more than 90% of its trading history.
Perhaps they are comfortable with the current price and ready to sit tight as the next bull market starts to unfold.
We will find out soon enough.
Stay informed my friends.
-Doc
Posted Using LeoFinance