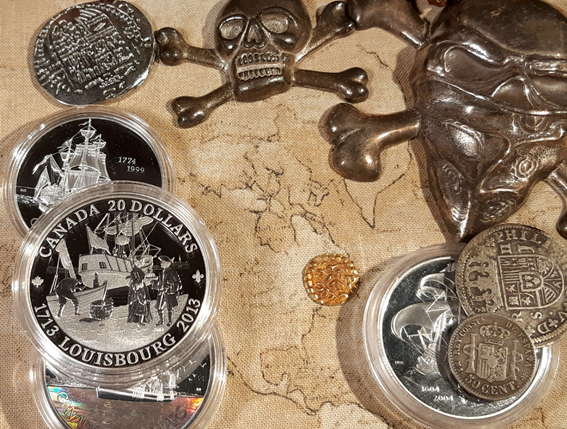 "Blackbirds tend to like shiny things." ~ The Bloody Raven
Numismatic coins tend to have a high premium relative to their commodity value and have a different approach to Stacking versus Collecting. Either way, acquiring this coin at the best price by employing the @ronaldoavelino technique. That is, wait for my target drop from it's original issue price $89.95 CAD to $50.00 CAD and this came almost on schedule.
While it was the dominant feature of the sailing ship caught my eye, it wasn't the only reason. The weight was slightly more than an ounce, limited mintage of 8500 pieces, proof condition, the price on par with other semi-numismatic silver bullion in the market, COA complete and Tax free.
Finally, the Ebucks parred down the shipping cost to a mere few dollars.
I pulled the trigger.
The Lovely coin
Numista: 2013 Canada 20 Dollar, 300th Anniversary of Louisbourg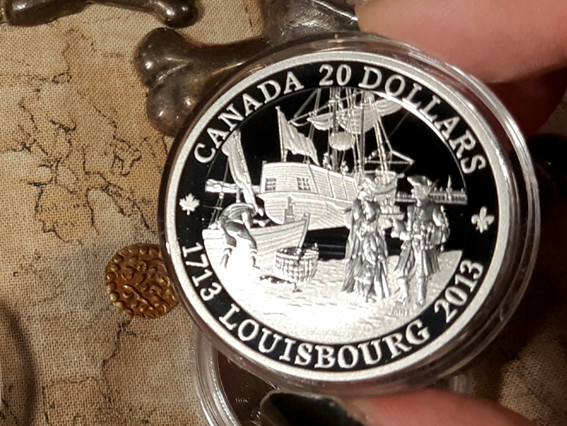 Reverse; Waterfront with ship in preparation, Maple Leaf, Flure-de-Lys
Legend; CANADA 20 DOLLARS, 1713 LOUISBOURG 2013
0.9999 Fine Silver, 31.6g
Diameter 40mm, Thickness 3mm
Artist: John Horton
I couldn't find John Horton's comments on this reverse design as he tends to be historically accurate with details especially when it came to ships. I believe the ship modelled here is a Ketch that can navigate open water but also is suited for the coastal and river shallows for trade along New World shores. An August 2013 Canadian Coin news
article
described the vessel as a fishing ship offloading it's cargo of Cod fish gathered from the lucrative fishing grounds of the Grand Banks.
The coin design features a busy waterfront of Louisbourg harbor where the original 150 French Colonists first founded the settlement. The abundant resources of Lumber, furs, and fishing laid a foundation of a thriving colony. With the addition of the Fortress of Louisbourg by 1740, the settlement flourished to a population of almost 5,000 despite conflict with the British. Were the people on the coin accurately attired in 16th century French fashion? Here's the Canadian coin news article and see. C'est oui?
Numista: 2013 Canada 20 Dollar, 300th Anniversary of Louisbourg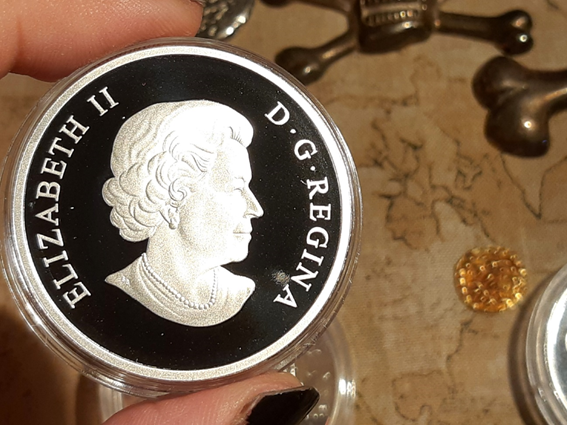 Obverse; Queen Elizabeth facing right
Legend; ELIZABETH II, D.G. REGINA
Reference KM# 1484
Artist; Susanna Blunt
English born Marine artist and British Columbia resident John A Horton is the man behind this commemorative coin. He was also commissioned to create a few other artwork for commemorative coins including the $50 2013
HMS Shannon & USS Chesapeake
5 oz. silver coin. A coin that is on top of my wish list! At an issue price of $499.95 CAD and 1500 mintage it will likely stay there.
John Horton is an accomplished Marine artist of over 1500 paintings to his credit drawing much of his inspiration from the natural beauty of the British Columbia coastline. To give you a taste of his work he does have his own website here.
Numista: 2013 Canada 20 Dollar, 300th Anniversary of Louisbourg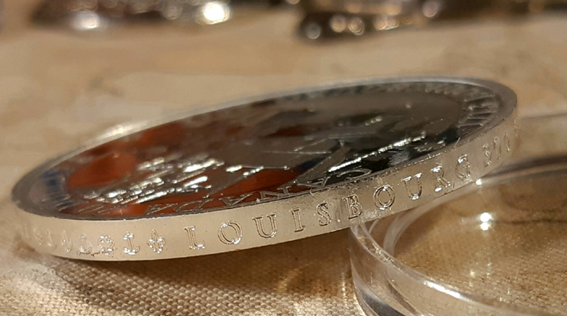 Edge markings 🍁⚓️⚜️with lettering LOUISBOURG 300
Royal Canadian Mint, Mintage of 8,500
Proof only
There is much more to the History of Louisbourg beyond what this coin was meant to represent. Located on the north of Cape Breton Island and named after King LouisXIV, Louisbourg represented a major economic and cultural center in the region even linking the Caribbean to France in terms of Trade. The strategic location of this settlement was important to both the French and English with it's possession contested until the British captured it again in 1758.
Today, Louisbourg is a National Historic site and Tours are subject to currently subject to local Covid protocols.
Other Canadian coins commemorating Louisbourg;
1995 Gold $100 Dollars Louisbourg
2006 Canada $10 Dollars Fortress of Louisbourg
So, what special silver coin is in your treasure chest?"
Thank yea for comin' about me post today.

The #piratesunday tag is the scurvy scheme of Captain @stokjockey for #silvergoldstackers pirates to proudly showcase their shiny booty and plunder for all to see. Landlubbers arrrh…welcomed to participate and be a Pirate at heart so open yer treasure chests an' show us what booty yea got!
Sources
Numista: 2013 Canada 20 Dollar, 300th Anniversary of Louisbourg
Mint.ca: 1713 – 2013 Canada 20 Dollars 300th Anniversary of Louisbourg
Website: John A Horton Marine Artist
August 2013 Canadian Coin news article
RCM Certificate of Authenticity
References
1. My own pictures shot with a Samsung SM-A530W
P. Image under Pixabay
R. Clip art from 123RF
W. W1. W2 Wiki Commons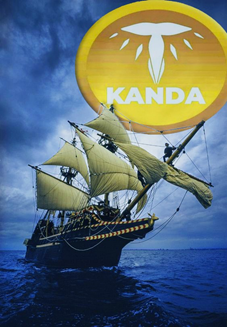 Educating Africans on the benefits of the Block chain
Join our Discord, https://discord.gg/cmbSM5B
"Et lux in tenebris to serve laboro, sum sicarius" "I work in the shadows to serve the Light, I am an Assassin"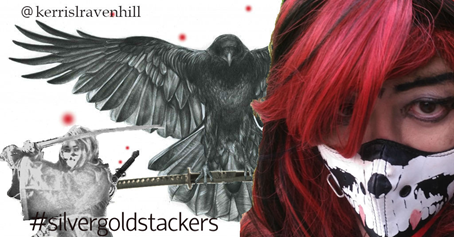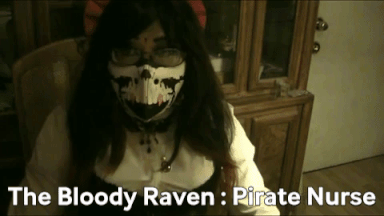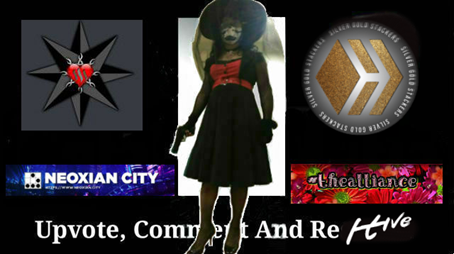 Posted Using LeoFinance Beta