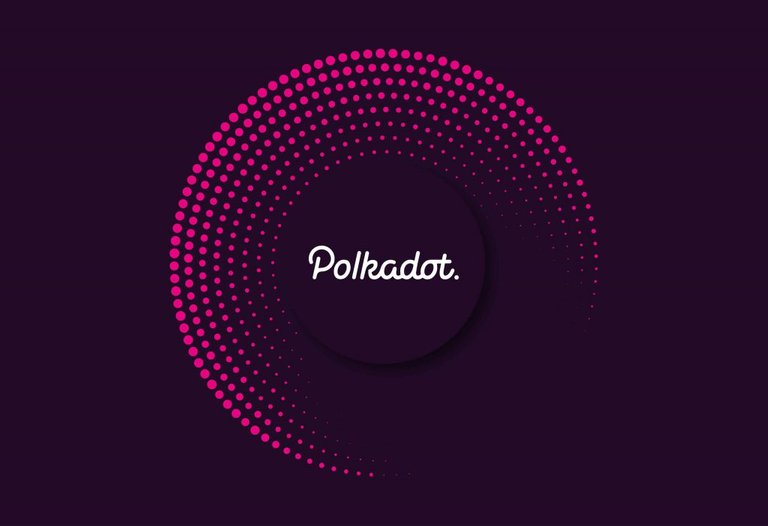 Photo Source
INTRODUCTION
You have heard that a certain cryptocurrency project, POLKADOT (DOT), is working to solve the interoperability issues present in blockchain technology. Based on what you have heard, you are considering investing some of your hard earned dollars in this project. But where do you start your decision making journey to answer the question as to whether or not to invest?
Well, prior to making any invest decision, it is critical that you conduct diligent research into the considered investment. Reading this article constitutes your first steps along this path. However, diligent research does not mean reading one article on the subject asset to reach an informed decision.
Never rely on only one opinion, search out many. Learn as much as you can about the project. And when you have armed yourself with this information assess it with regard to your investment goals and limitations. Then and only then are you ready to answer whether or not to invest.
In this subsection of the POLKADOT (DOT) Coin Guide, let's begin your investigation as to whether or not POLKADOT (DOT) is a viable investment for you.
SHOULD I INVEST IN POLKADOT (DOT)?
FACTORS IN FAVOR OF INVESTING IN POLKADOT (DOT)
POLKADOT may be viewed as an ecosystem of various blockchains.

Photo Source
Presently, POLKADOT has over 250 applications operating on its blockchain with the projects including new cryptocurrencies, gaming applications, and decentralized finance applications.
POLKADOT provides interoperability between several blockchains allowing for both the transfer of assets and data cross-chain.
POLKADOT has finished in the top five blockchains regarding developer activity, behind Kusama (its canary network) and Cardano. This metric provides investors information concerning the overall progress of the project.
POLKADOT relies on diversification as a price driver. In addition to traditional supply and demand considerations, POLKADOT relies on the applications employing smart contracts on it's chain to increase price. Major price drivers for POLKADOT include: Kusama, Exceedme, PolkaStarter, and PolkaSwap.
POLKADOT has entered into several exceptional partnerships, including: Celer, Ren, and Ocean Protocol.
On a relative basis, POLKADOT is more scalable than its competitors. POLKADOT provides both transactional scalability (by fanning out transactions over parallel chains) and economic scalability (by enabling a common set of validators to provide security over multiple chains.
POLKADOT presently scales about 1000 transactions per second compared to Ethereum (max 30 trx/sec), Bitcoin (4.6 trx/sec), Binance (300 trx/sec), and Bitcoin Cash (116 trx/sec). Only Cardano matches POLKADOT on this metric. Theoretically, Tron is the sole blockchain scaling faster than POLKADOT (2000 trx/sec).
POLKADOT founder, Gavin Wood (also one of the co-founders of Ethereum) has written that with utilizing parachains and multithreading, scales upward of 1,000,000 trx/sec are possible without sacrificing decentralization or security.
Cross-chain transfers of any type of data or asset is possible on POLKADOT (not limited to tokens). Through POLKADOT's availability scheme and novel validity, interchain interaction is secure.
FACTORS AGAINST INVESTMENT IN POLKADOT (DOT)
POLKADOT (DOT) faces stiff competition with respect to decentralized applications. Competitors include: Ethereum, Tron, the Binance Smart Chain and Cardano.
While it is true that POLKADOT was the 'first mover' regarding interoperability, very quickly other blockchains are challenging POLKADOT's dominance in this area. Additionally, as the cryptocurrency space grows, other smart contract chains could fork adding new attractive features to their platforms adding to the competition facing POLKADOT.
TOKENOMICS
At the time of the writing of this article (September 1, 2021 @ 11:00 EDT), POLKADOT (DOT) is priced at $29.85/coin. There is presently a circulating supply of 987,579,314.96 DOT translating into a current market capitalization of $29,450,259,140. The total market supply of POLKADOT (DOT) is
1,103,303,471 giving it a fully diluted market capitalization of $32,954,659,865. POLKADOT (DOT) is currently ranked the number 9 cryptocurrency by CMC.
PRICE HISTORY
No decision on whether or not to invest in a cryptocurrency should proceed in the absence of an examination of the coins price history. The general price history for POLKADOT (DOT) is as follows:
As per data retrieved from CoinMarketCap, DOT opened at $2.90 and closed at $2.88 with a trade volume of $49 million on 21st August 2020.
Since that day, DOT has performed extremely well taking absolute advantage of the renewed interest in cryptocurrencies from institutional investors to novice traders and investors.
DOT had a price of $4.35 by the end of September 2020. With Bitcoin leading a rally towards the end of the year, DOT more than doubled its price to trade for a coin at $9.29 by the end of 2020. In the process, DOT increased by 220.345%.
DOT opened at where it left off at $9.29 on 1st January 2021 and closed at $16.12 by the end of January. Polkadot opened at $16.12 and rallied across several price milestones ($20, $25, $30, $35 and $40) before settling at $33.61 by the close of 28th February 2021.
DOT opened 1st March 2021 at a price of $33.64 and closed at $37.03 to end the month.
DOT opened at $37.09 on 1st April 2021. The crypto trading asset currently has a price of $33.58 having shed 0.75%. The digital asset has a volume of $1.8 billion and market capitalization of $31.28 billion on a fully diluted market capitalization of $36.10 billion.
[Trading Education. Should You Buy Polkadot?. (Accessed September 1, 2021)].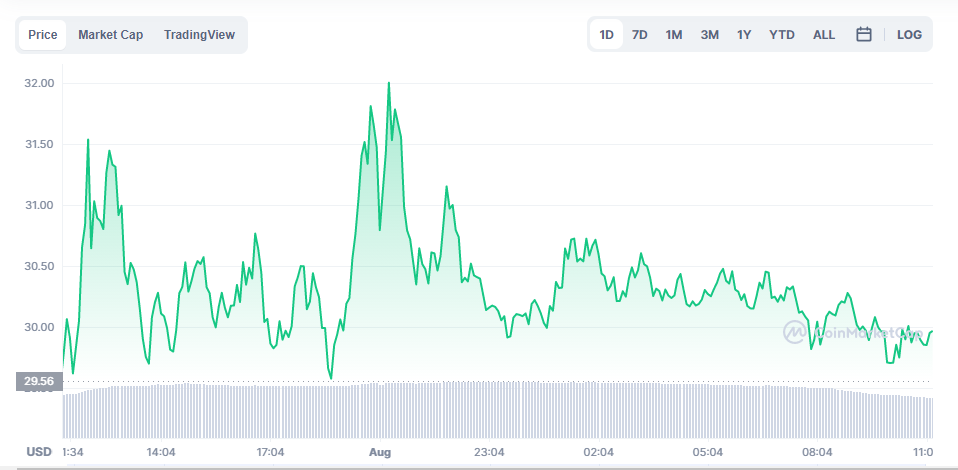 Photo Source
PRICE PREDICTIONS
Please remember that there exists no crystal ball for predicting the future price of a coin/token. Therefore, treat the follow predictions with caution as they are not a guarantee of future performance.
The first price prediction comes from Digital Coin Price.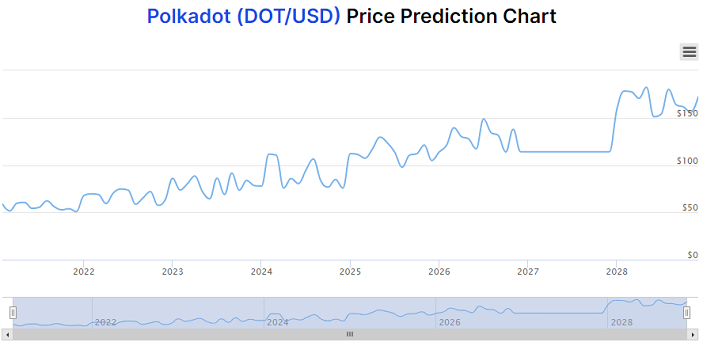 Photo Source
As we can see, Digital Coin Price expects to see significant volatility over the next few years (with the exception of 2027-2028). However, the overall trend of its prediction is bullish, taking the price of DOT from around $50 to $150 over the next six years. This would be almost four times higher than its current ATH.
Digital Coin Price has predicted the following Polkadot milestones for 2022-2028:
2022: $66.74
2023: $78.92
2024: $88.62
2025: $113.39
2026: $127.41
2027: $114.09
2028: $167.11
[Trading Education. Polkadot Price Predictions: How Much Will DOT Be Worth In 2021 And Beyond. (Accessed September 1, 2021)].
The below prediction figures outline some of the Potential high and low of Polkadot DOT price prediction forecasts in 2021, 2022, 2023, 2024 and 2025 offered by technical analysts and industry experts.
Year High Low
2021 $72.25 $25.10
2022 $135.50 $50.20
2023 $120.50 $43.50
2024 $180.30 $75.10
2025 $260.50 $120.60
[Id.].
CONCLUSION
This subsection has provided you, the potential investor in POLKADOT (DOT), with the key elements to consider in reaching a final decision on this coin. In reaching a final investment decision many differing opinions should be sought out. Reliance on one research source is highly discouraged.
It is a given that every individual investor possesses a different present financial circumstance, tolerance for risk, and investment strategy. These must be weighed in light of the factors and information above provided in finalizing any investment decision.
Please remember, this subsection of the POLKADOT (DOT) Coin Guide is merely a starting point and should not be deemed a substitute for doing your own diligent research. And as always, never invest more than you can afford to lose. Good luck!
Posted Using LeoFinance Beta