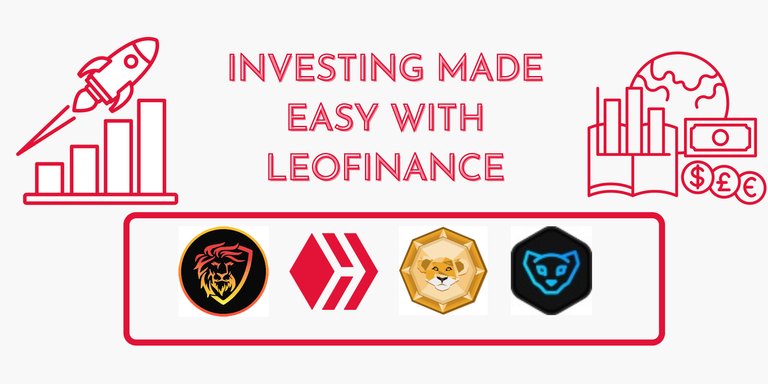 Designed by me using canva
---
Before making any investments as investors, it is important to ensure that what you are investing is safe and profitable, and with the way the crypto market is struggling, most individuals will rather not invest in it but, as someone whose goal is to be wealthy, investing is an essential part of that, so what can be done and how can you still invest looking at all these variables? Simple, using Leofinance.
Incase you don't know the Leofinance team has tirelessly been working on different projects to aid our means of earning using hive and the purpose of this article is to shine light on the different ways you could possibly invest using Leofinance/hive, so without further ado, let's get into some.
HBD SAVINGS
HBD savings is one remarkable way you can invest while feeling very secure, personally, my goal is to utilize this avenue in the future because I honestly love the idea of this investment.
Now, it is important to note that HBD is a stable coin here on hive, and the opportunity HBD savings bring is giving you a 20% APR on your investments.
You can simply invest in HBD savings by moving your HBD to HBD savings in your hive wallet.
SECOND LAYER TOKENS: LEO
Another way to invest is by buying the second layer token of Leofinance which is the Leo token.
The leo token has so much possibility for growth and you can simply invest by buying some Leo using hive engine.
POLYCUB AND CUB FINANCE
Polycub and cubfinance are projects of leofinance and to break them down a bit, these are more or less decentralized way of farming and staking.
Now I won't say I know everything about this but I do know that they offer about 20-37% APR yearly; even more and you can make more research on this using cubdefi.com or polycub.com.
FINALLY
As investors, the first thing you need to know is how to make your own research so, even with this I will advise you to do your own research by searching here on hive because I am definitely not a financial advisor.
Regardless of researching, we need to know that Leofinance has provided us with a lot of opportunities and it is in our place to utilize them properly.
---
---
Posted Using LeoFinance Beta
Posted Using LeoFinance Beta
Posted Using LeoFinance Beta