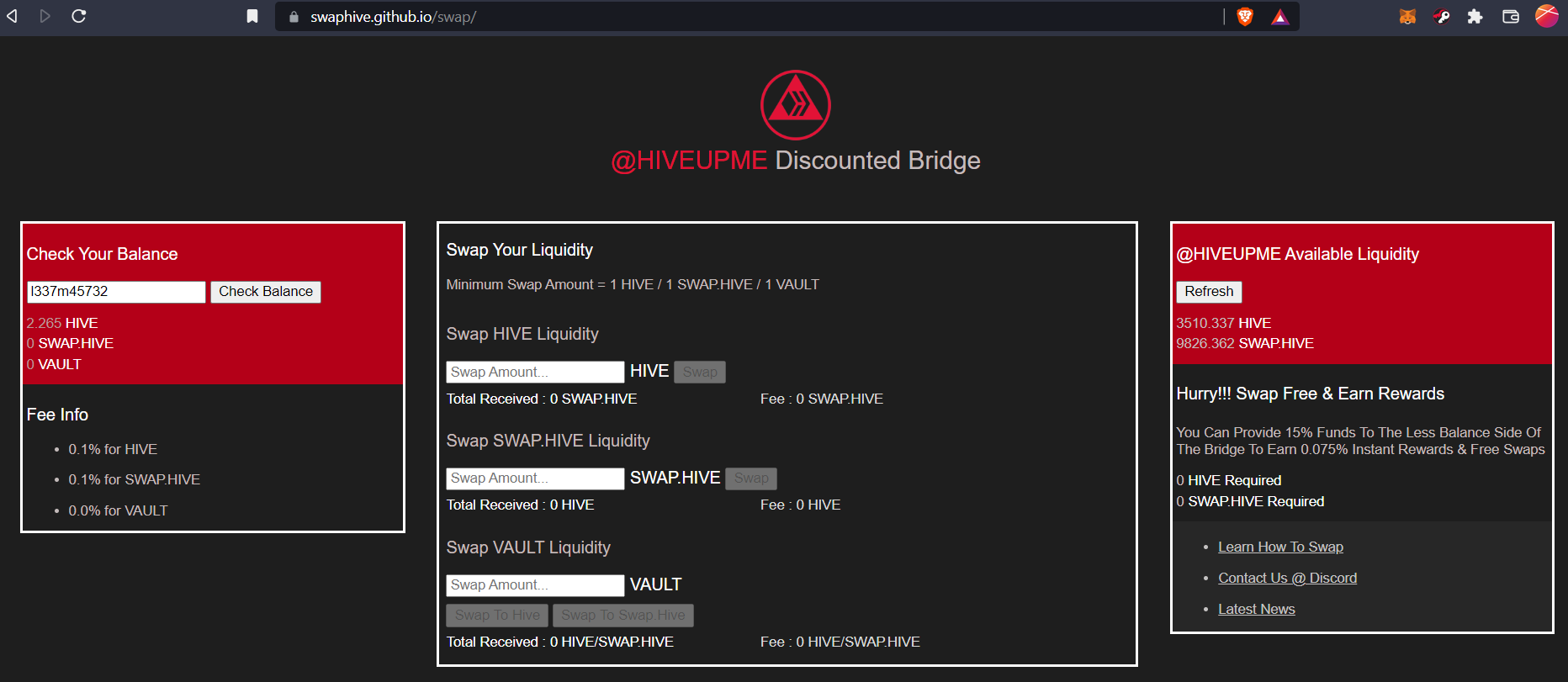 HiveUpMe
I spend a lot of time moving HIVE and HBD tokens around on Hive Engine, and it's always nice to discover another ramp for that. Moving HIVE onto Hive Engine as SWAP.HIVE can get a little expensive in terms of fees if you aren't careful. It all really depends on the size of the chunk of HIVE that you want to move. The key is to find the cheapest and fastest route.
I've written a number of times about different ways to do this, and @hiveupme is my new favorite. I had been using Hivepay.io for the longest before this, and prior to that I was just depositing natively into Hive-Engine.com
What it really comes down to is the fees and reliability. In terms of reliability, the tried and true OG service is the native deposits on Hive-Engine that cost 0.75%. That may not sound like a lot, but when you're dealing with larger amounts of crypto, that can be a significant fee. Then you've got BeeSwap, Swaps by deathwing, and Hivepay.
BeeSwap has a 0.25% fee, and Swaps does too. Hivepay.io has a 0.2% fee, but is currently unavailable. Sometimes you run into liquidity issues as well. It's always great to have a backup plan.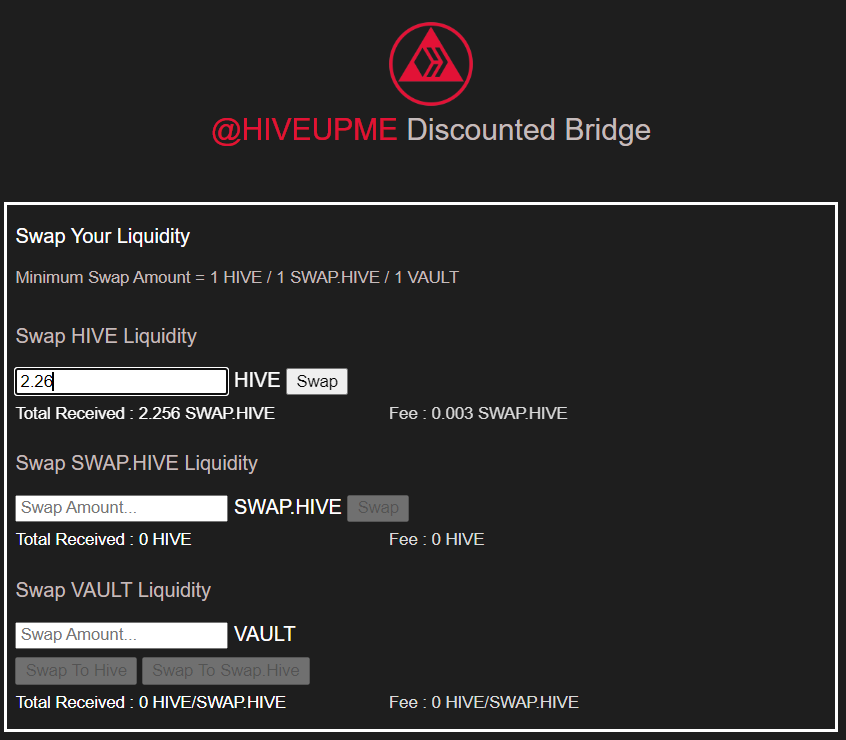 My experience using HiveUpMe was incredibly simple. I swapped a small amount of HIVE for SWAP.HIVE to scoop up some Actifit tokens for a contest that I need to write a post about. You can check your balance by entering your Hive username on the left, or you can jump straight into swapping. You'll notice right off the bat that the fees are miniscule.
The fees are 0.1% for HIVE and SWAP.HIVE. Then there 0% fees on VAULT liquidity, which I honestly have no idea what is. I'm more worried about the fees for the conversion, which is why I'm writing this post. 0.1% is a whole lot less than 0.75% when you're dealing in larger amounts.
It's so easy to use, literally anyone could do it. Just enter the amount you want to swap and then click Swap. It will process for a few seconds, and then you will receive a pop up to confirm in Hive Keychain. Then you're done.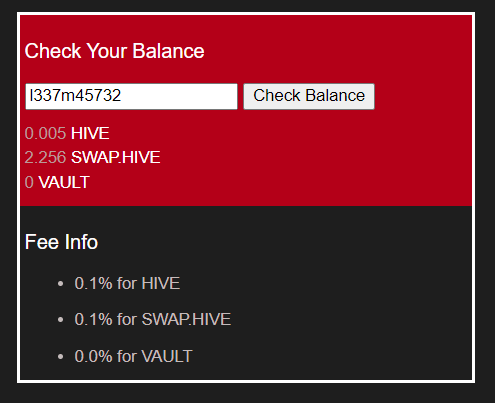 The service is instant, and very cheap. The other cool thing is that right now you can actually earn some crypto by providing liquidity to them. If you provide liquidity to the lower side of liquidity... For example, if there's more HIVE, then provide SWAP.HIVE... To earn 0.075% on swap fees.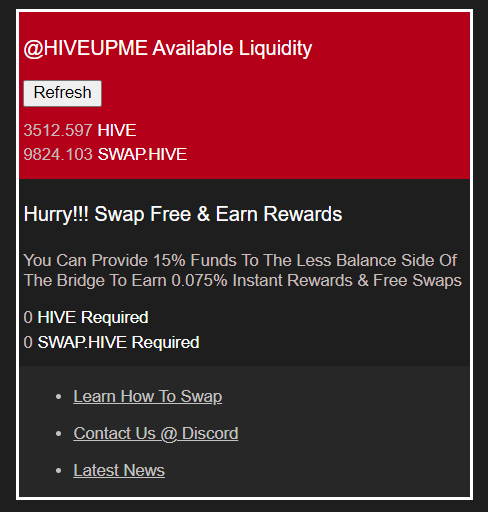 No only will you earn fees, but you also get free swaps! Just for throwing some extra tokens in for others to use as liquidity. I now have a new favorite bridge for Hive/Hive Engine and am paying half the fees I was before! It doesn't get any easier than this.
Having liquidity between Hive and Hive Engine is crucial for the economics of the platform. At this point, there's a lot of options and it's always good to have a backup plan.

Thanks for reading! Much love.
Wanna learn about all kinds of things you can do with the crypto you earn blogging on Hive? Check out my index - Learn Crypto Stuff for some fun educational crypto stuff.
Posted Using LeoFinance Beta