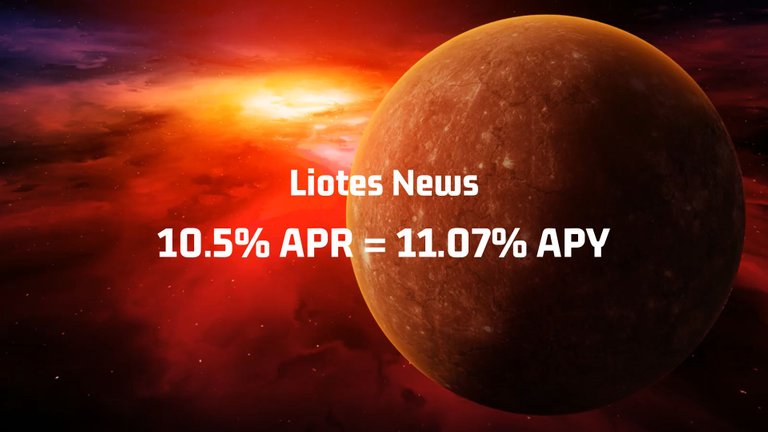 I planned to make a video today but unfortunately 3speak seems to have some issues at the moment. So I ended up writing this post.
Today, I have made a big update for the Liotes project. After two weeks on holidays, during which I skiped some tasks, I made today a complete update. I have also updated the Liotes ranking. There are no new people who have reached a higher title this week.
The advantage of daily dividends
When people delegate Hive Power to the @liotes.voter account, they get daily dividend payments in the form of LEN tokens. According to the price of LEN, we pay 10.5% APR to the delegators. Since people could actually sell their dividends daily, power up the hive they get and delegate this money again to the @liotes.voter account, their yearly return would actually be 11.07% and this is without counting the 2.87% that people get just for staking hive.
When you add everything together, it gets actually quite profitable to delegate to the @liotes.voter account! It is therefore not surprising that we have more and more people who delegate their hive power. In addition to the return, the delegation brings the nice side effect that people are climbing in the Liotes ranking thanks to that.
In the end the hive power on the liotes.voter account is used to support our community. So it's possible that it will also bring value to your posts... When put like that, it's a kind of nobrainer to delegate to liotes.voter ;-)
The numbers of this week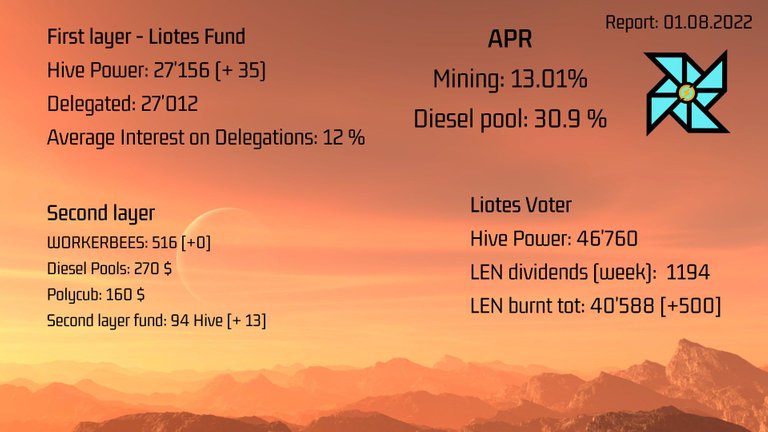 Liotes
A project run by @ph1102 and @achim03
Resources