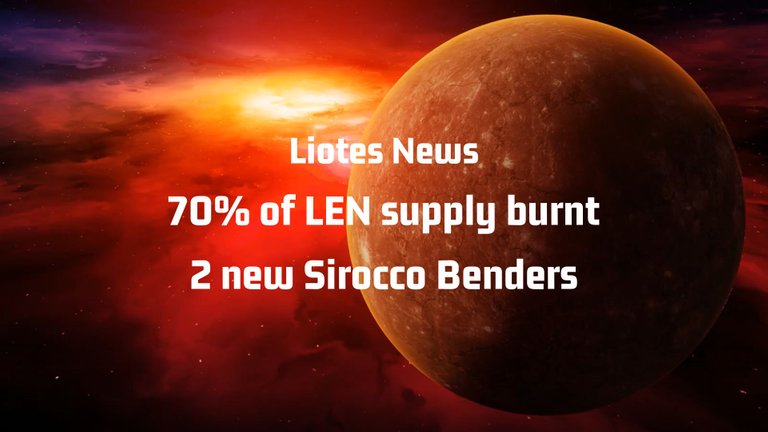 My holidays are nearing their end and tomorrow I will travel back to Switzerland. I feel well rested and hopefully I will feel the same once I arrive home.
70% of the weekly LEN supply burnt
Every week 1008 new LEN tokens are minted by the LENM miners. This week we have managed to burn 70% of this supply. We have achieved that mainly thanks to the additional income that we have managed to generate through the Liotes Witness that was quite often in the top 20. We try to keep the supply as low as possible in an organic way. Our final target would be to burn every week the whole supply of newly minted LEN tokens.
Two new Sirocco Benders
I have updated the Liotes Ranking. When I do that, I check the staked LENM, the delegated Hive Power to liotes.voter and also the participation in the last mission. Today I am happy to welcome two new Sirocco Benders: @jfang003 and @horstman5. After @pixiepost and @seckorama these are the third and fourth members in this exclusive circle. Congratulations! In addition to slightly higher upvotes from our curation trails, they also get 20 LEN tokens bonus.
The numbers of this week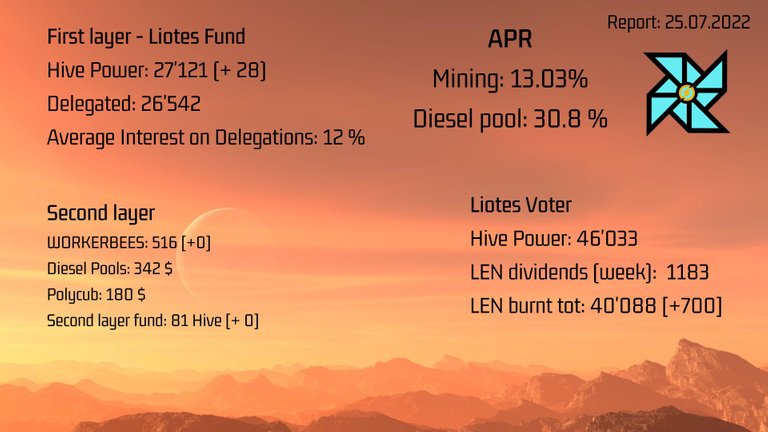 Liotes
A project run by @ph1102 and @achim03
Resources