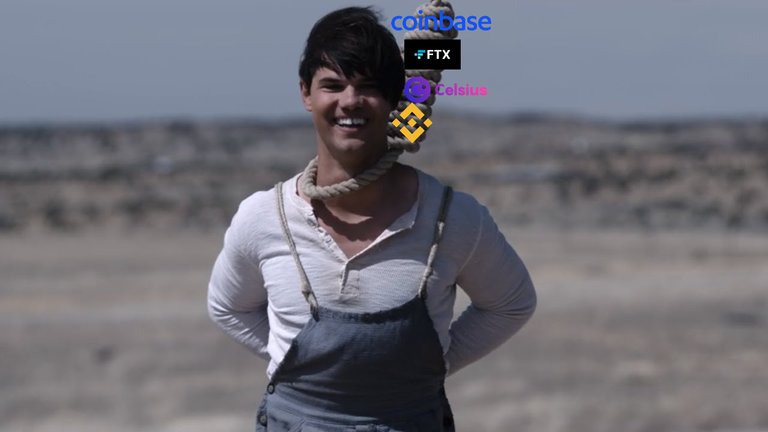 Yesterday was a nasty day in crypto. I cant say this is the first time I experienced a drop like this but I "felt" it nonetheless.
When you start out in crypto you feel every little cut, after a few years you get used to living with the scars.
You already heard the stories about FTX insolvency, CZ dumping Binance FTT. I cant even tell you with how much disgust I observe these happenings. Centralized entities wielding so much power in crypto that they put the US government to shame.
Yes Anon. You thought you came into new world driven by pure ideals yet you are seeing the worst of legacy markets but with no legal protection or regulation.
It is what it is. Crypto users allowed this to happen and now we are living with it. If centralized crypto exchanges end up holding absolute control over crypto, we werent worthy of Satoshis vision to begin with. And it seems we are moving in that direction.
Decentralization has become nothing more than a buzz word, centralized projects lead the pack and crypto personalities have become bigger than the projects they head.
All there is for us on #Hive is to continue doing the work we are doing, being one of the few exceptions to all that in the crypto space. If you give up your ideals you might as well go and hold TRON.
When "Up Only"?
Someone probably needs to go into the Louvre, throw some chowder on the Mona Lisa and glue themselves to the wall in protest of lack of "Up Only".
I honestly didnt think we would nuke so fast to 15k but it happened. Many considered 14k to be the worst case scenario for BTC, now there are calls for 7k. How realistic that is, its hard to say but nothing, at this moment, is out of the realm of possibility.
BTC dropping down below 10k would probably mean HIVE would retest all time lows. I would really like to avoid that happening as it would reassert the notion that Hive will never see an ATH ever again.
Crypto right now is searching for a bottom. We could already be there or there might be more pain on the horizon. Its hard to say. For those fearful of the worst case scenario I can only recommend to HBD-up.