Things are going well for my crop factory after my recent purchases, and even though I've mentioned numerous times that Spring season is not my best season of the game, the ongoing season has been by far my best one to date in terms of shares earned. This is only the beginning though, as Summer season is almost here, and it's going to be a blast.
This is the first time I hold more than 300 Summer season Seed NFTs, so I expect things to get spicy next week. It's worth noting that I just completed the final round of Alpha Seed NFT purchases, which means that I have officially reached maximum capacity for all seasons. I'll make sure to provide another report in the following days.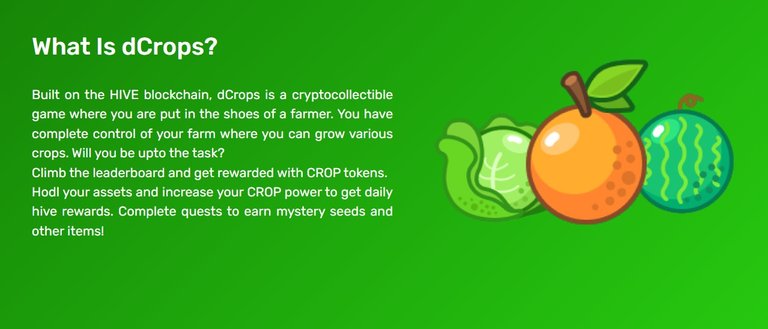 Source: dcrops.com
Season 29 Quest Rewards Breakdown
With roughly four days left till the end of Season 29, I just managed to complete all sub-quests after harvesting and selling my Cauliflower crops. As a result, I was rewarded with a chest containing 21 items in total. Still no Rare, Epic or Legendary reward NFTs for me.
Better luck next time.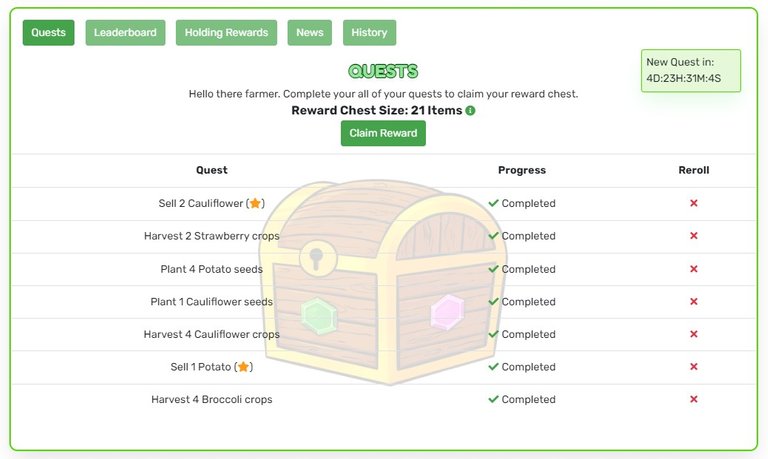 My loot consists of the following goodies:
6 Speed-Gro
8 Ferti-Plus
5 Mystery Seeds
2 Wood NFTs
Total value of Speed-Gro: 180 $CROP
Total value of Ferti-Plus: 200 $CROP
Total value of Mystery Seeds: 200 $CROP
Total value of Reward NFTs: 4,000 $CROP / 5.7 $HIVE
Not that bad. Have a look at those beauties: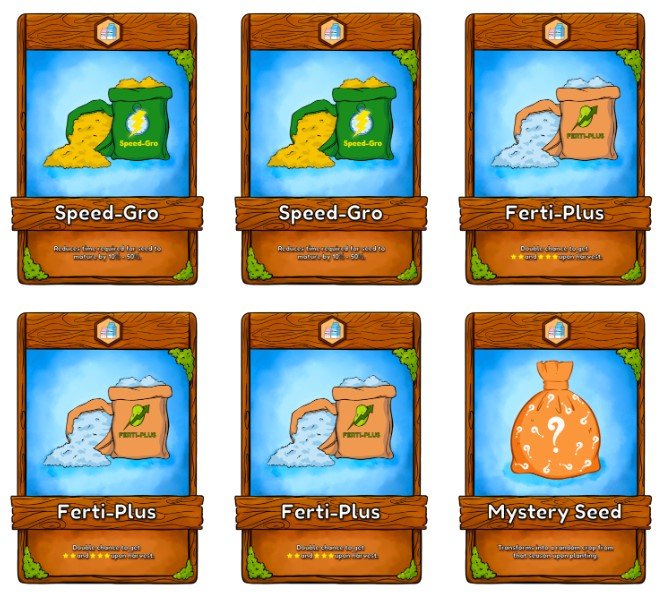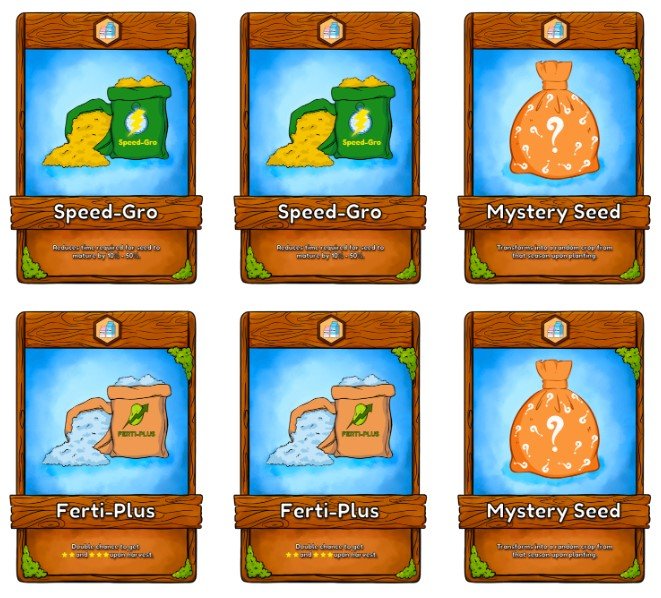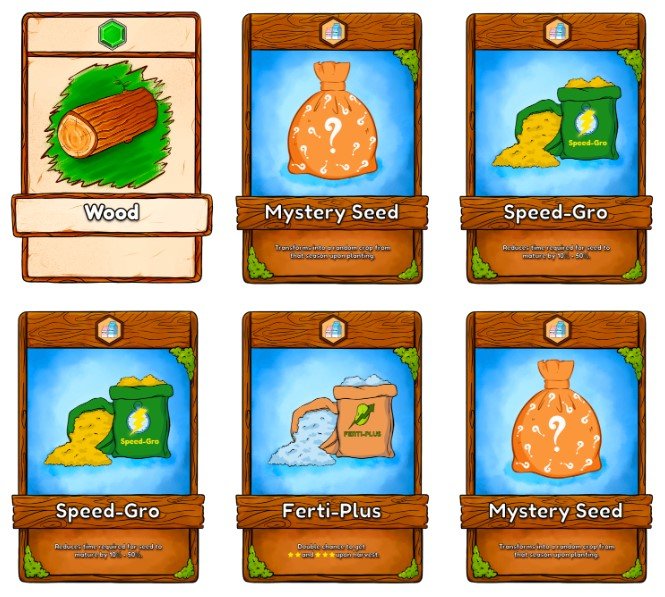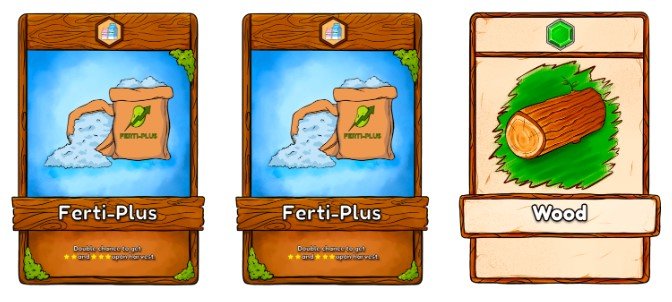 Thoughts and Plans
I've already used all Mystery Seeds, as there won't be enough space for them next season and it's not possible to trade them for anything at the moment. I scored some Kale and Broccoli seeds, along with some Cauliflower which I had to remove due to the fact that there wasn't enough time left for them to produce.
Regarding the rest of the boosters, I'm planning to use all my Speed-Gro on my first two Awesome Lands together with a bunch of Ferti-Plus, in order to take advantage of my Legendary and Epic Seed NFTs' special ability to keep producing until the end of the season.
Pro Tip: If you're planning to do the same, remember to apply any boosters before planting anything for them to take effect.
Finally, I do not have any plans in particular for my reward NFTs, other than to just stack and hold them until we get a clear picture of how things will work with the upcoming implementations and Beta edition NFTs rollout. We are less than a month away, so better start stacking ammo if you have been looking for a chance to buy dCrops packs.
Keep farming and I'll see you around!
---
Join the fun
Haven't tried dCrops yet? You can sign up using my referral link - it's mandatory! xD
Want to stay tuned with the latest developments? Follow the game's official blog on the Hive blockchain.
Looking for more info? Join the game's official discord server.
---
Never forget!
NFA - DYOR
I'm just a random guy with opinions. This is by no means financial advice. Just my personal thoughts and experiences.
Have a good one everyone!
@lordneroo
Posted Using LeoFinance Beta