The content here is mind-blowingly good!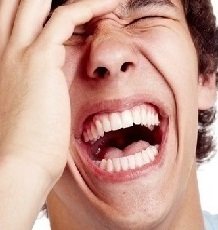 lol...
The 'quality' is abysmal, increasingly boring and 'navel gazing'...it's getting more cult like by the day.
Brain dead sycophancy will get you rewarded on Hive - greatly !
Critical thinking, logic, (and humor) will see your account attacked.
...any anti establishment material (like the covid psi-op) are down voted by large accounts (stakeholders) so that the creators do not earn for their work.
Questioning the DPoS Hive narrative, will get you down voted to oblivion.
https://peakd.com/@jasonliberty
https://peakd.com/@frot
https://peakd.com/@lucylin
' It's only when you fear what other people have to say, that you try to rip their tongues out '...
Only weak structures with things to hide feel threatened by open discourse.
A fuller response here:
https://peakd.com/hive-150329/@lucylin/my-comment-to-a-post-by-bagofincome--hive-and-leofinance-will-thrive-you-ask-whyill-tell-you-why-it-wont