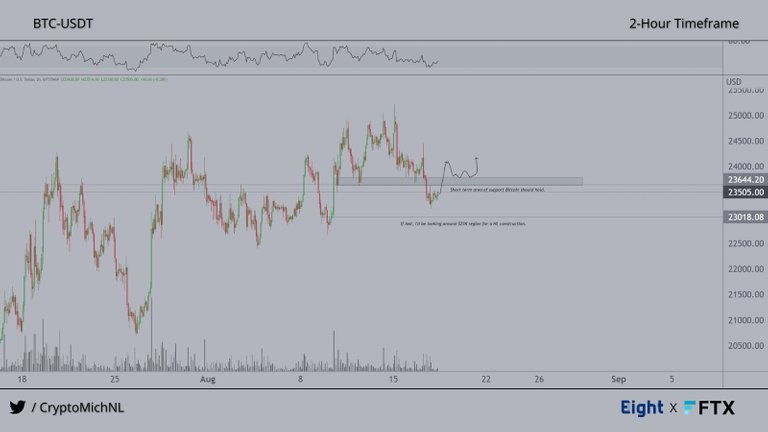 Hello dear friends and followers, in this new installment I will share with all of you some technical considerations about what the Bitcoin price action may do in the following weeks, this taking into account that for bullish traders there are high probabilities that Bitcoin will develop a new upward movement.
While after the pullback experienced by Bitcoin price action, recovery impulses have not been strong enough to retake and break the $24,000 area, an element that has been interpreted by some analysts as a weakness that may take Bitcoin to the $22,000 area.
From my perspective, even though the impulses to the $24,000 area show some weakness, I think an important fact is that Bitcoin has managed to hold above the 200-week moving average, a very important mark for the health of the price action, as this area is a key support for the Bitcoin price, and at the moment it is above $23,000 so, it is more likely that in the following weeks a new upward move will develop.
It is worth mentioning that for the expert and famous trader Michaël van de Poppe, in the following weeks it will develop a decisive new bullish move, since according to his predictions Bitcoin will first break $23,700, and after that it will break in bullish projection up to the $28,000 to $30,000 area.
In this regard, the bearish voices of the bearish late consider that the price action if will touch the $22,000 levels before a new upward move as mentioned by trader Michaël van de Poppe.
Therefore, I would like to know your views on; What do you think may be the next move that Bitcoin price action will develop, who will take control the bearish or the bullish?.

SOURCES CONSULTED

OBSERVATION: