So recently I was reading a post by @nathanmars and he was talking about the price prediction for the HIVE market at Christmas, some of the responses he got were mostly projecting HIVE to reach at least $2 by Christmas...you can check the post here
Now the question is how realistic is the 2$ HIVE price at Christmas , is it possible for the HIVE to reach $2 by Christmas?? Yes very possible..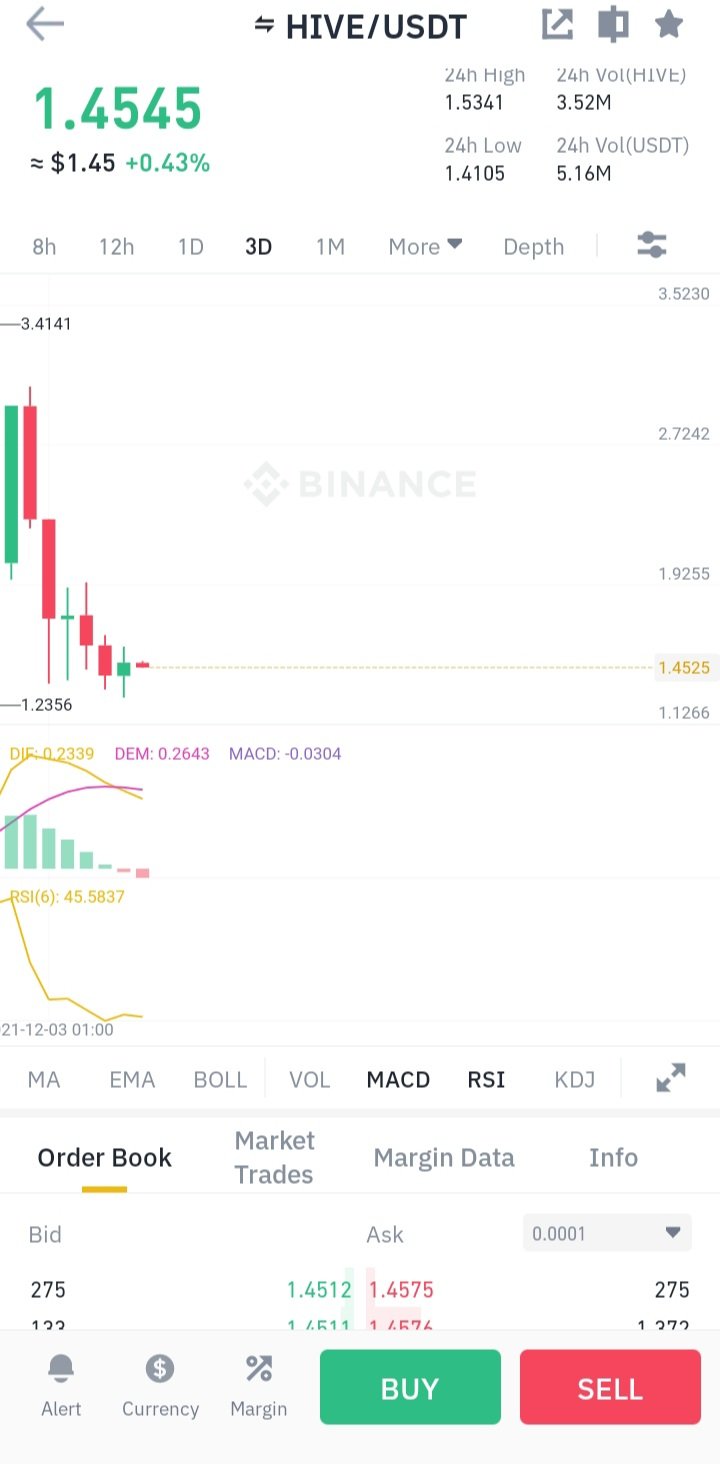 Despite the MACD indicator not showing a bullish signal for now, the bearish market is not able to bring down the price of HIVE to a much lower level below $1 and the bulls keep bringing it back to the $1.4 price area for several hours , the RSI indicator is still showing that the strength of the bearish market is getting weaker, a weaker bearish market often leads to a trend reversal which means the bearish market will turn to a bullish market as the demands gets higher than rhe supply itself ..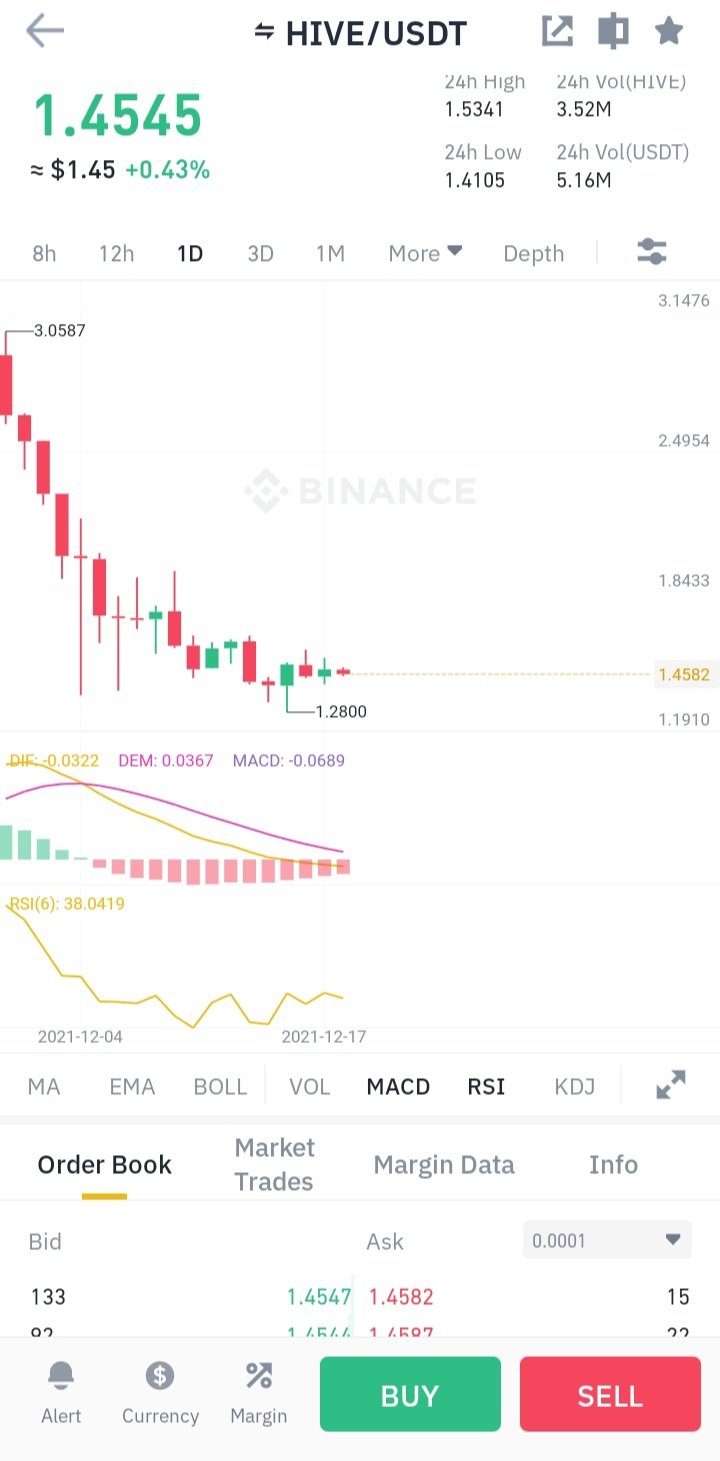 The price action on the daily chart confirms that there is a bullish market on the way and that should make the HIVE price reach $1.8 in some days from now,
The next price resistance is at $2.49 so if the bullish trend continues on the HIVE market then it means that the market will touch the $2.49 in some days but no one is certain if it will happen before or on Christmas day which is just less than 9days....it also depends on the volatility of the market in the coming days.. the HIVE price can even touch $2.49 within the next three days and still go back to the $1.8 price area before it continues the bullish journey again...
The bottomline is that yeah it looks very possible right now for HIVE to reach $2 or even more by Christmas , the market currently looks prepared for such prediction...let's keep our fingers crossed..
Posted Using LeoFinance Beta