Update
Just like that SIM is no longer "really close" to reaching its soft peg. It's just like that with small economies with lots of holders

It was still fun to watch the market for a bit and smile over a x 10 WIN. Don't spend your dividends before they hit your wallet!
DCity is a blockchain based game based on simulations of City Life. The game encompasses NFT's, its own economy, and the randomness of things that happen in the city.
When I started playing the game, the SIM economy was softly pegged to hive at 0.005 for one SIM
The game economy kept changing and shifting and after some time, the soft peg became a long off memory and SIM was trading lower and lower.
There were discussions of the game being "dead" of "only the whales making money" and other complaints with no basis in solutions.
I kept playing the game
I kept buying NFT's and building a City, it was a game after all, and it was fun.
I learned that one of the ways of earning an income was to buy and HODL SIM.
The DCity game pays an APR based on your SIM Hodlings.
I like the investment but understand why others wouldn't
The APR used to be based off the soft peg of 0.005 and then changed to what the price on the market was currently.
Either way the income drips for HODLing kept coming in and my city kept growing.
Recently DCity had an announcement regarding some sales they were holding.
One of the purposes of the sale was to feed the DCity Economy.
It seems to be working.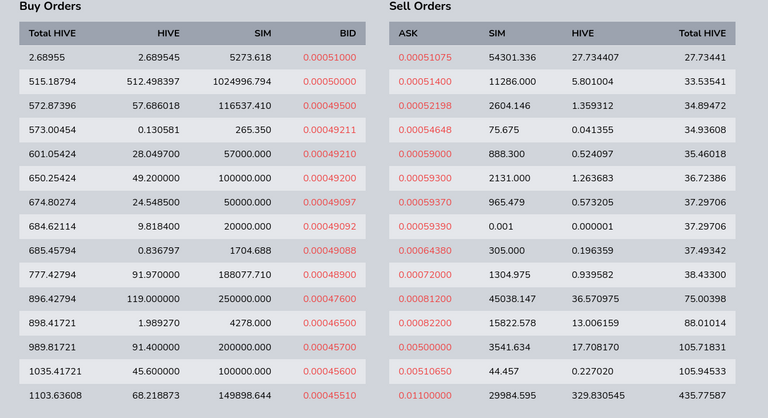 If you take a look at this graph, you see that even though you can still buy SIM for 0.0005 - the soft peg of 0.005 is just 100 HIVE away.
Its been shifting since last night.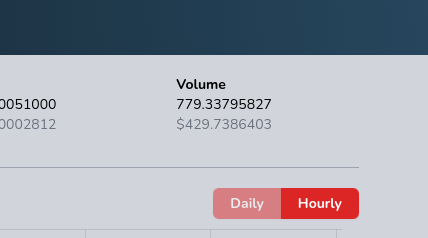 The volume is small, showing less than $430 USD at the time of writing this article.
But it is a huge sign for me.
The game is not dead, it is still growing. The community is buying. Small time investors can still make a difference.
I'm still getting income drips.
And it looks like everything is about to get 10 times more fun.
Will SIM reach its soft peg in the next few days?
Or will some long time HODLer come and sell their SIM Hodlings and bring the prices back down?
dcity is just one of the games me and my fellow millinials play as a part of a retirement strategy
Posted Using LeoFinance Beta