The way my family budget works means that it is often difficult to gauge when there is inflation hitting our pocket books,
And when my husband and I are leaping without looking where we are going to land.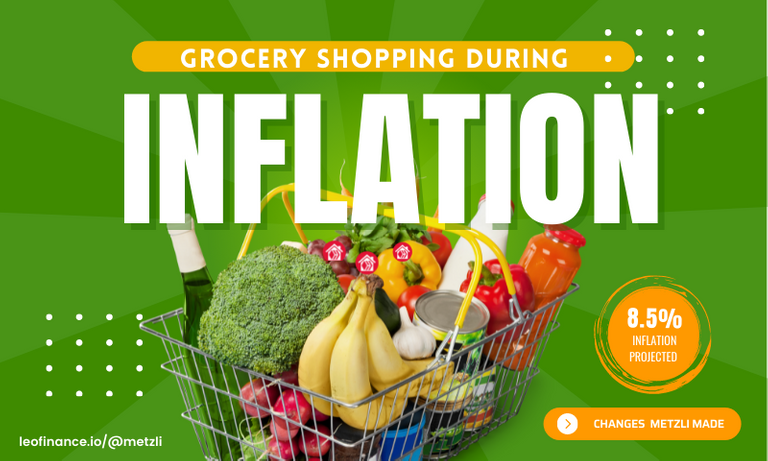 The current family challenge is my husband's retirement, which happened back in January
The cards still are still not laying where they will.
And unforeseen challenges, like me having less time now, which is counter intuitive, are still needing solutions.
My income pays our groceries, and I need time, to make money, so we can eat.
Fortunately for me, I am "lucky" and there are many places to cut spending.
One example is the milk.
My husband prefers to drink Organic, Trader Joe's Cream Top Milk. However, I showed up at Trader Joe's One Day and the milk was priced at $12.99 a gallon.
No Thanks.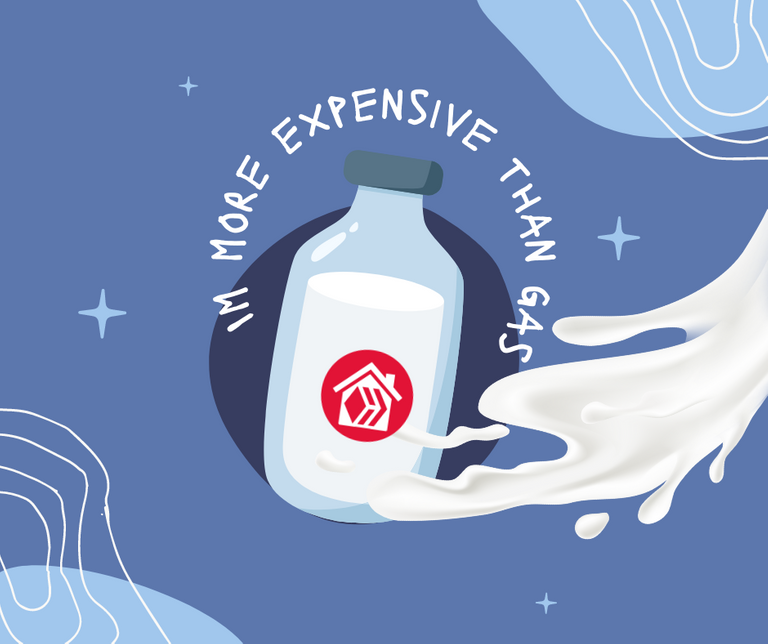 Preferences aside, we went to Costco where we purchased two gallons for $8.09
The coffee is not as delicious, but the kids don't drink coffee...
Organic Fruits and Vegetables make a difference too
Just last year, I would go to the local Mexican Market and pass right by the delicious nectarines and peaches because they were "conventionally grown."
Only the best for my kids!
I would then go to the "organic market" and pay 3.99 a pound for the fruit.
Here is some mom math
What is better, paying 3.99 for peaches, and then running out fast and having the kids snack on packaged stuff?
Or buying the "conventional" peaches and having the kids eat fruit all afternoon?
Mom says: Fruit.
Especially because mom cut out packaged snacks saying they had too much sugar and too much packaging, and knowing that the packaged sugar is what breaks a grocery trip $$$
By far though the most helpful thing has been our urban garden.
Last time I wrote about our Urban Garden, I was suggesting starting one as one of the many ways to prepare for a possible depression. As this was our first year living on this property, we went slow with the plants. I plan to start the next crop within the next few days.
We have a mandarin tree that gave us lots of fruit. The tree slowed down some, but while it was fruiting, we were eating.
The kids prefer "cuties" which are basically the seedless version of what we have. But hey, spit the seeds out and save your mom $12-$15 on fruit per week.
We also planted some greens
Arugula, rainbow chard, greens, purselane, and a plethora of baby lettuces.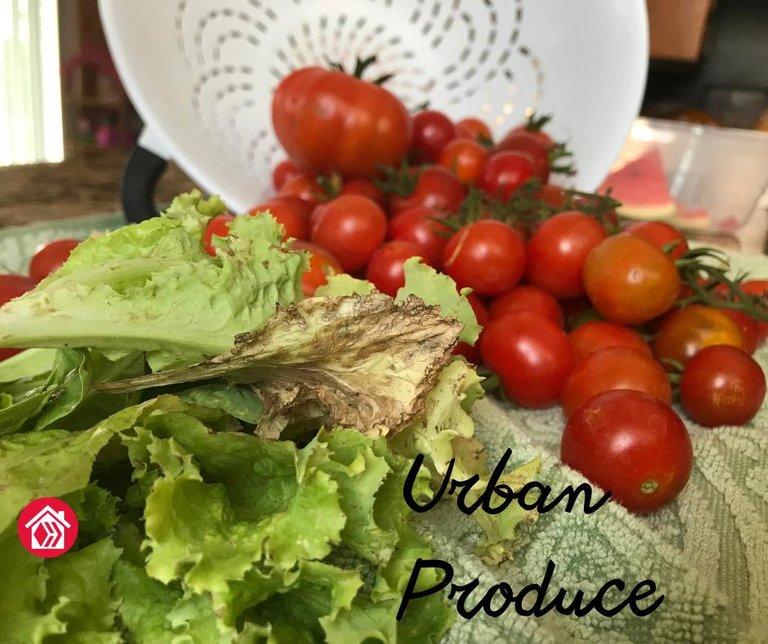 Not organic because they aren't certified, but they sure are pesticide free!
This has saved about $35 a week from my weekly vegetable subscription box.
I used to get a box of produce once per week
This made me "have to" cook lots of veggies, because if not I was wasting them, and no one wants to throw away food.
Also, I was convinced that I was supporting local farmers by buying their wares.
Now we can go to the back yard and pick enough greens to go with our meals.
Guess what? If we don't pick them and eat them, they go bad. We are "forced" to eat organic produce, or compost it. Use it or lose it, just like the $35 a week subscription box.
Yesterday I went to the market to buy enough food for just one meal.
Its something I do often. Buying in bulk saves money in the long run. But buying smaller quantities of food makes it so that you don't waste any food.
Bulk items that end up with mold, are a waste of money.
I was able to buy: Birote, Steak, and Nectarines (the 99 cent a pound fruit).
I come home and make some tortas piled high with baby lettuce, with thick slices of heirloom tomatoes, and of course, the carne asada. It was delicious.
The kids liked the greens in the tortas so much that they did not miss the $2.99 avocado, or $4.99 for the round fresh cheese slice.
They don't know its an inflation thing, they just know that sometimes the tortas are filled with different ingredients.
Of course, I didn't have to pay for tomatoes or baby lettuce, because it is readily available.
I would say, because of the changes I made, I saved about $15 dollars on the meal.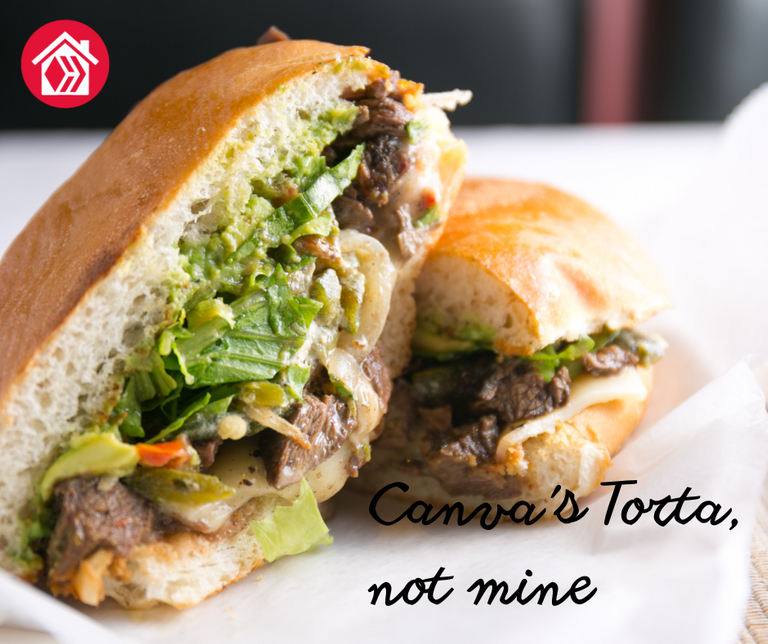 It went from being: Carne Asada Tortas in all their glory, to a frugal meal which cost me about $8 to get on the table, at less than $2.00 per person.
I have mint too
And basil, and cilantro, and some peppers.
It doesn't save a ton of money, but no more paying $$$$$ for a bunch of cilantro when you only need a sprig or too.
And having jalapenos and cilantro available makes it so you can serve salsa instead of tomato slices (which are so delicious when they come from your yard).
The most exciting stuff is that I am having enough to trade
That purselane that is growing like a weed? My grandma wants some. She makes a pork dish out of them.
Guess who is going to be giving grandma bags full of weeds (hahahah) and getting a little bowl of pork dish in red sauce back?
That's right, those weeds are being even more profitable than buying cheap LBI!
I hope you enjoyed a bit of my #MomMath and how I have been making my changing income during inflation work.
I recognize the privilege I have. Am I am wondering about the families that were already buying the cheaper milk. The ones who weren't frivolously spending on vegetable subscription boxes, the ones who have to drive more than 4 miles to drop their kids off at school.
Posted Using LeoFinance Beta