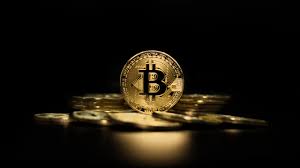 source
Crypto is a growing industry that has captured the attention of many people. However, many people don't understand what it really is or how it works.
Cryptocurrency are not backed by any physical assets, meaning their value is subject to market forces. This has led to significant price volatility in the Cryptocurrency market.
Cryptocurrency existence are also anonymous, meaning the identities of their owners are not known. This has led to concerns about the use of cryptocurrency for money laundering and other illegal activities.
Cryptocurrency are growing in popularity due to their potential to revolutionize the way we do business. They could eventually lead to the decentralization of the internet and the elimination of online censorship.
Crypto Investing is a volatile and exciting industry that rewards those who are nimble and have the stomach for the ride. Crypto Investing is all about being a real investor.
Crypto is a fascinating new world that is quickly gaining in popularity. With so much happening in the crypto world, it can be hard to know where to start.
Finding the right Crypto investors can be difficult. There are so many scams and people who just want to take your money without providing any real help. However, there are a few reliable ways to find credible Crypto investors.
One way to find credible investors is to attend crypto meetups. Crypto meetups are events where investors and enthusiasts come together to network and learn about the latest trends in the crypto world.
This is a great way to meet people who have a lot of experience in the industry and can help you make informed decisions.
There are a few things you can do to minimize the chances of losing your Crypto Investments, but chances are you're going to lose them in the end.
One of the most important things you can do is to only invest what you can afford to lose. This means you should only invest what you can afford to lose within your comfort zone.
If you're not comfortable with the idea of losing your Crypto Investments, then you should probably avoid Crypto Investments altogether.