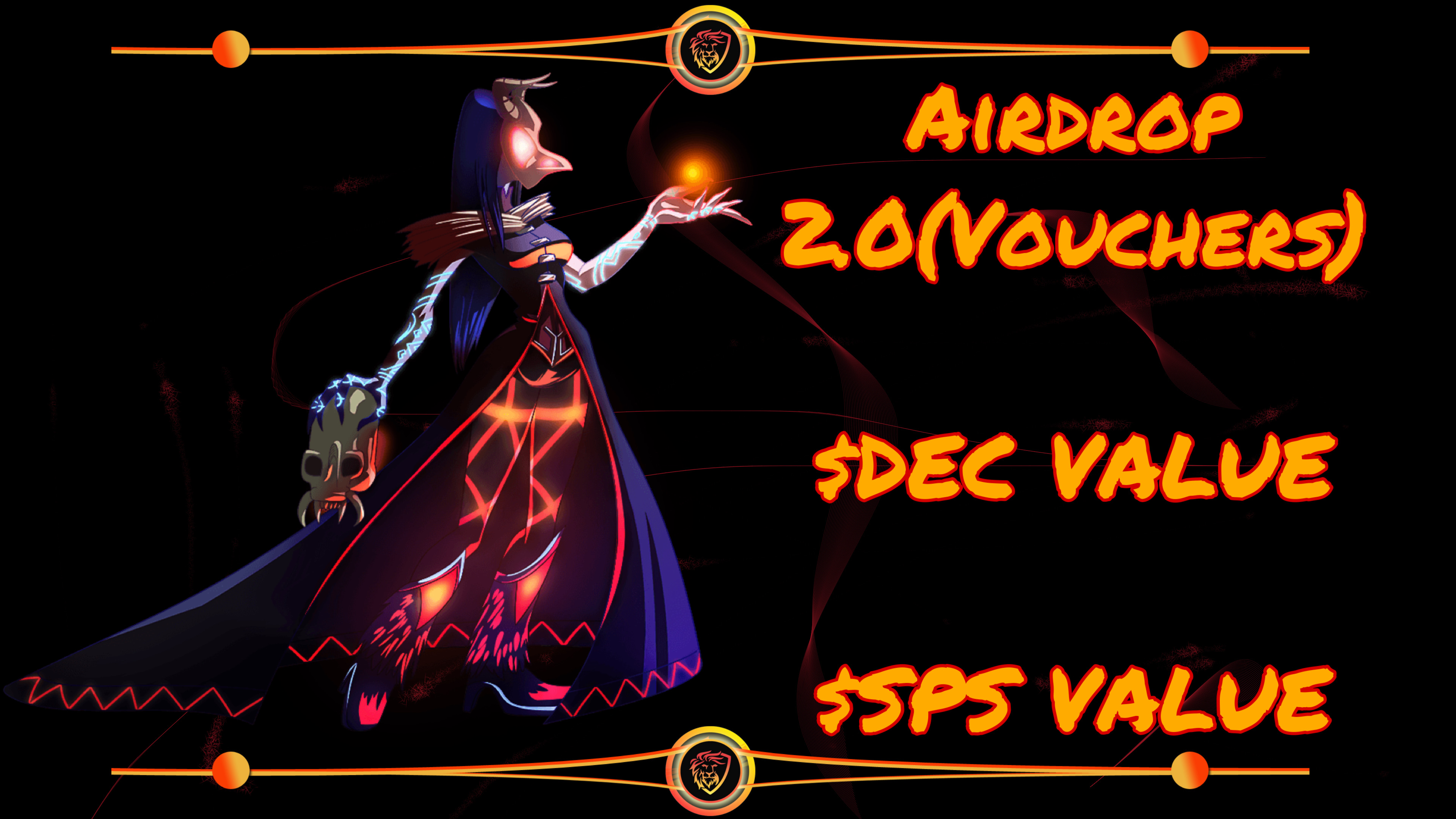 In the name of taking profits
In the name of taking profits from my Splinterlands assets, I've sold about 4 cards which I've regretted selling because their prices tripled in less than a week after selling. In the name of taking profits, the amount of DEC I win from battles have also dropped due to the reduction in my collection power as a result of the cards I sold.
I've also left the DEC I got from the sales within the game after being so tempted just so I can accumulate a few extra SPS tokens from the airdrop. Heh! So much for taking profits. At this point I currently hold about 1200 SPS tokens, with the rate at which the airdrop comes in, I'll likely be getting around 1000 SPS tokens per month at the rate of 37drops per day.
More Airdrop (Vouchers)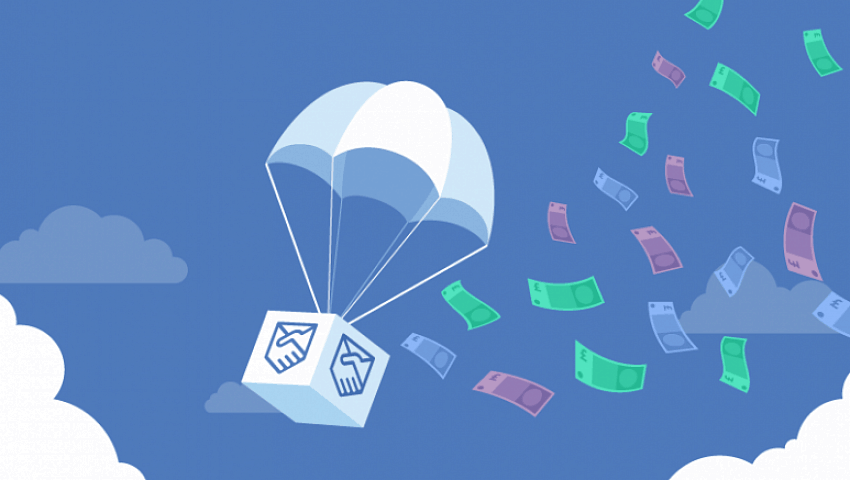 source
I intend to accumulate as much SPS as possible, with the release of Chaos Legions around the corner, the Splinterlands team have hinted that the presale will be available to only SPS stakers who'll also be receiving daily vouchers in form of airdrops, the cards will be bought only through the vouchers(and normal price for the cards) and the vouchers will be able to be sold and bought also. The vouchers will determine how many packs one can buy.
Remember that time I wrote about supply crunch? Now let's watch the price of SPS tokens moon from here as people are incentivized even more to stake their SPS tokens and get more, although Splinterlands haven't announced how much SPS tokens will be needed to be staked to be eligible for the presale vouchers, the idea is that the amount of vouchers to be received will be based on the proportion of overall staked SPS tokens in ratio to owned staked tokens.
According to the information on the Splinterlands website, a total of 56million SPS tokens are presently staked, this number is bound to go up at the official announcement of the presale launch, doing a rough calculation in tandem with what I presently hold, it is obvious that I do not hold enough SPS tokens.
Chaos Legion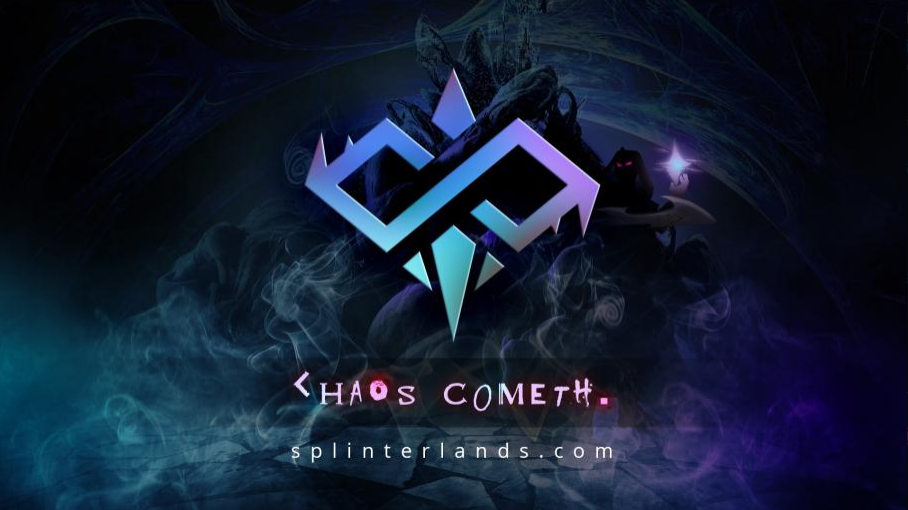 If you didn't listen to the last Splinterlands AMA, you really should or at least read the snippets from this post. I hope to be able to splurge on packs this time around, both as investment and for use within the game. People that bought Untamed packs at $2 and held up on till now are presently selling the packs for $40 on Hive engine, lol! With the kind of publicity Play2Earn games are now getting, I won't be surprised if packs get sold out quicker than have ever been recorded.
Another thing that caught my attention during the AMA is the burn rate of the new cards. I've always considered how Splinterlands will make older cards retain their value over the new card editions and Burn rate is the solution, or at least a very important part of it. Burn rate is the amount of DEC that can be gotten from burning a card, The team hinted that Chaos Legion cards will have lesser burn rates compared to Untamed cards and I think that's just dope!
My Precious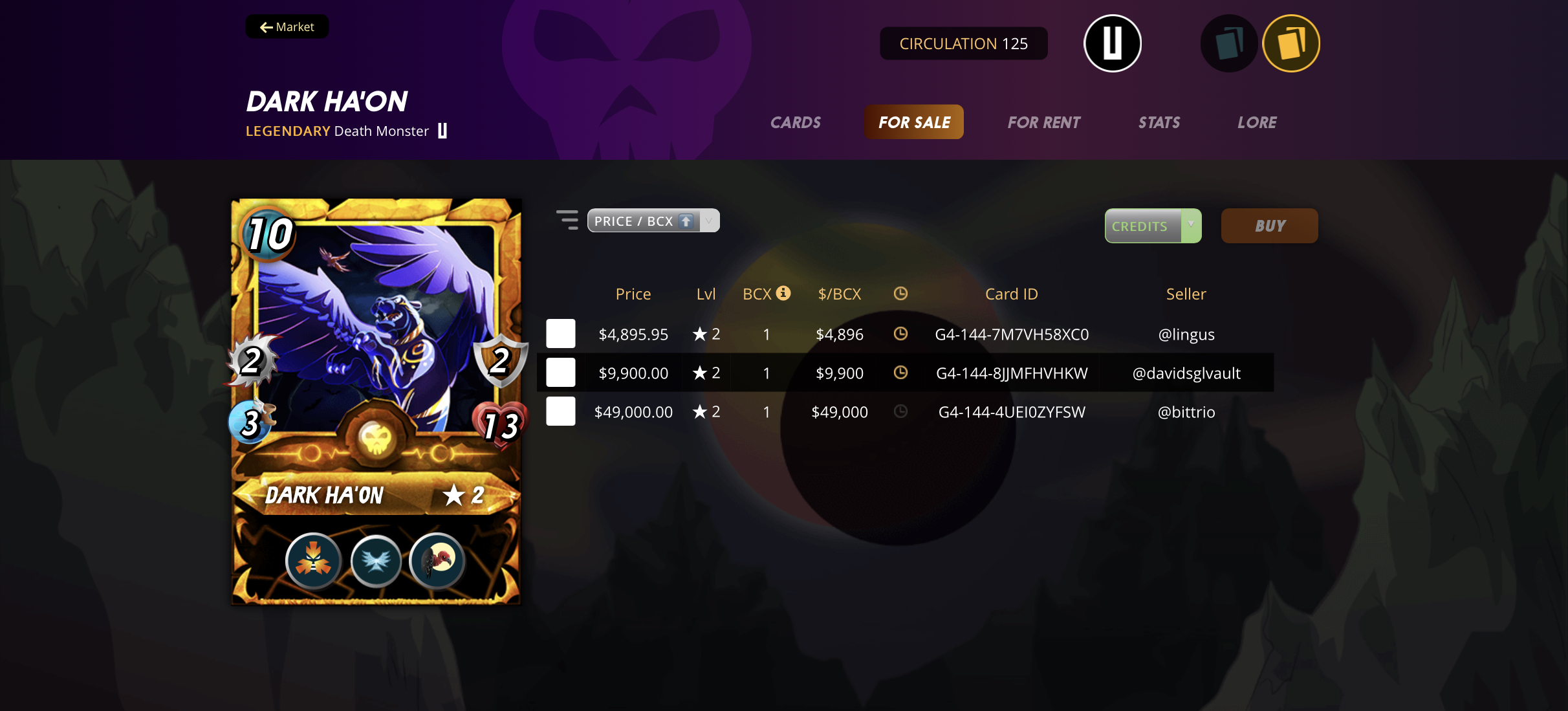 Speaking of cards and value, my deck value got bumped up with about $4K extra recently, my Legendary gold foil Dark Ha'On got sold out on the market and the latest price floor is now worth over $4500. Boooom! I will say it's totally worth it and even more, compared to other cards out there, that card is a beast and a menace, one must be selected by the gods of Splinterlands to wield such card. I'm not selling still! Yep you read that right, I'm not selling!
$DEC Value
Remember the supply crunch thing I wrote about $DEC few days ago?Here's the post if you missed it, I'm glad to say that I'm right on track, few people have had fears that the value of DEC will be going back to the peg, but after listening to the AMA I can boldly say that's never going to happen, not while myself and thousands of other players are desperately holding on to DEC to increase our SPS airdrop.
The splinterlands team have revealed that they have no control over the market action of the token and according to my analysis, up is the only way to go, all things being equal.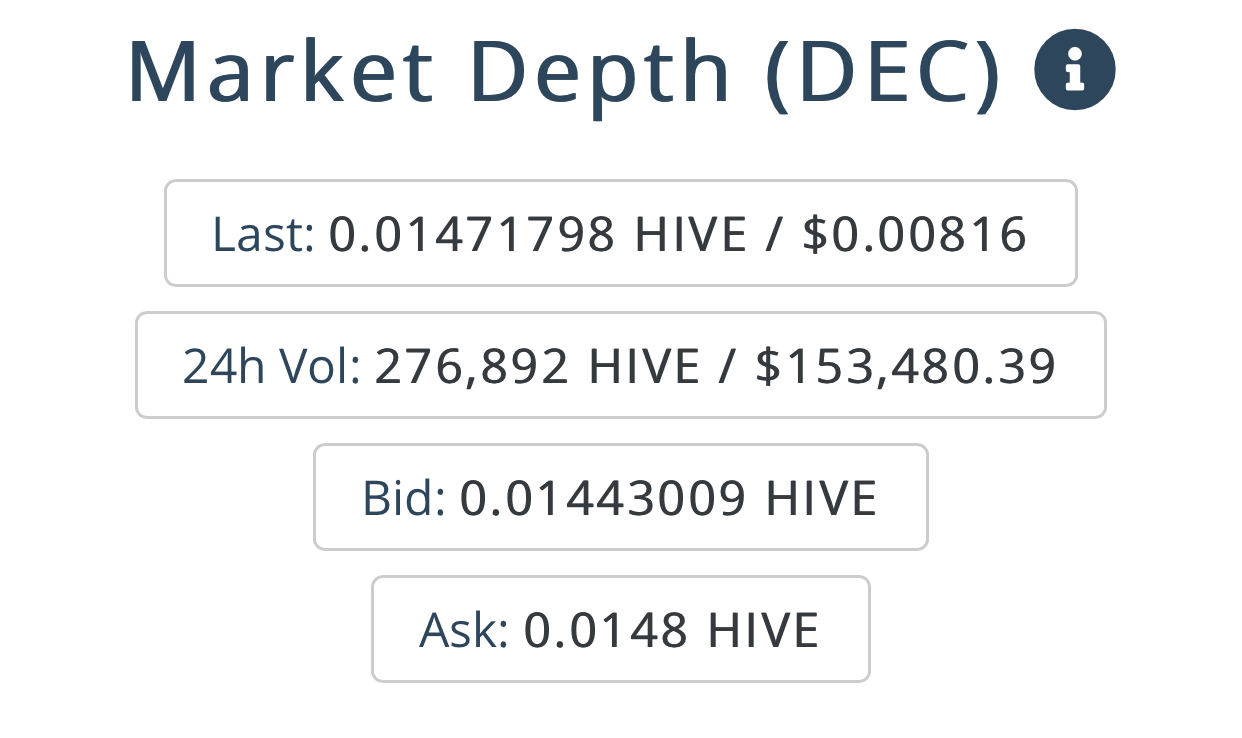 We've seen a huge support created at $0.7 levels and tested $0.8 severally, which is where it is presently at. It is too early to tell if this will be the new price floor but I won't be surprised if it is.
Conclusion
We are on the 34th day of the 365 airdrop days, suddenly everything seems to be moving very fast and Chaos Legion hasn't even begun yet, in my opinion I think we are actually going through the calm phase, this is perhaps the calm before the storm and everyone needs to be well positioned to take the best of it. I wish everyone goodluck.
Don't forget, you can always hit me up for a battle! I kick ass for a living is beginning to be real for me lol. This is it guys! Battle till you drop!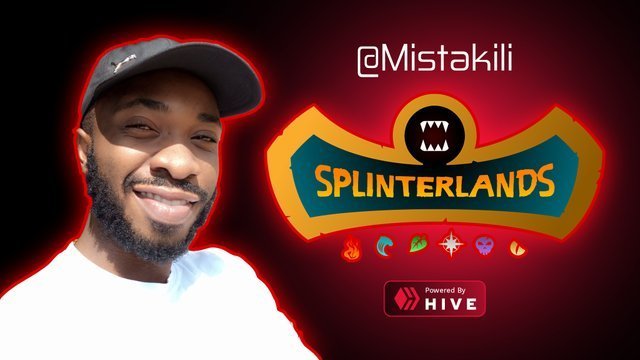 Posted Using LeoFinance Beta