As I am stuck with death focus for the past 2 days, so I decide to do Windeku as the weekly challenge instead since it has some similar properties with Venari Knifer.

I like to play Windeku up to gold league.
These are the reason why so
It has torn which is like of the best tank skill.
With just 6 mana, you get a hp of 9 onwards which is quite impressive. And this sync well with torn.
It actually have quite a decent speed for lower level so it can actually move first as compare to the other front tank in silver or bronze league.
When it has heal, it even make windeku to last longer. Each heal is about 3hp so that means it can tank usually one more attack.
Now let's look at a match on how I use Windeku.
Match Url: https://splinterlands.com?p=battle&id=sl_7969889d1ed74e3045f2bc00b16a3abe&ref=leoch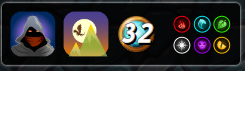 Match rule:
32 mana, silenced summoner and no legendary. Since it is a silenced summoner, by right it would be better if i use quix. However, due to death focus, I am still using Thaddius.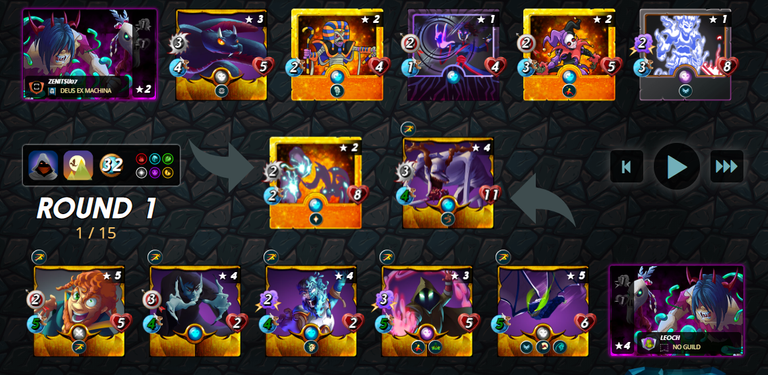 Lineup
| Position | Name | Remark |
| --- | --- | --- |
| 1st | Windeku | Tanky and has torn |
| 2nd | Riftwing | 2nd tanker, with scavenger skill, this can be even tankier than windeku |
| 3rd | Magi Necrosi | Love the snipe skill and camo, so for just 6 mana, it can keep hitting off all those weaker monsters while nobody can touch it. |
| 4th | life sapper | the idea is that since i have 2 bulky tanks, this give time for life sapper to grow into a bigger monster |
| 5th | soul strangler | needless to say, 3 mana for 3range attack just at lv4 |
| 6th | supply runner | one of my favourite cl cards, i use it very very often |
And this should be an easy match cause the opponent has lv2 summoner.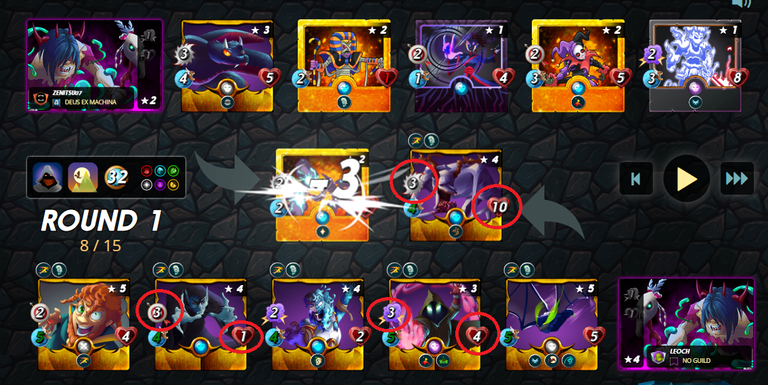 Just half way into round 1, the 3 melee damage from windeku can take off the haunted spirit. Also, this need to thanks all the rangers for the huge damage beforehand.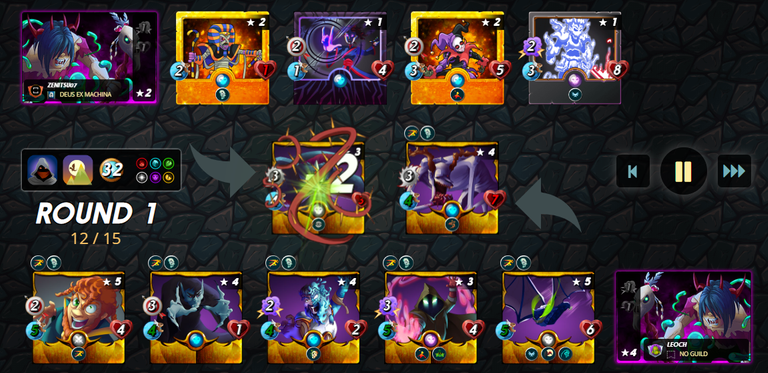 That is the beauty of the torn, silent sha-vi deal me 3 melee attack but it get 2 damage back. So overall, the net gain is only 1hp for the opponent.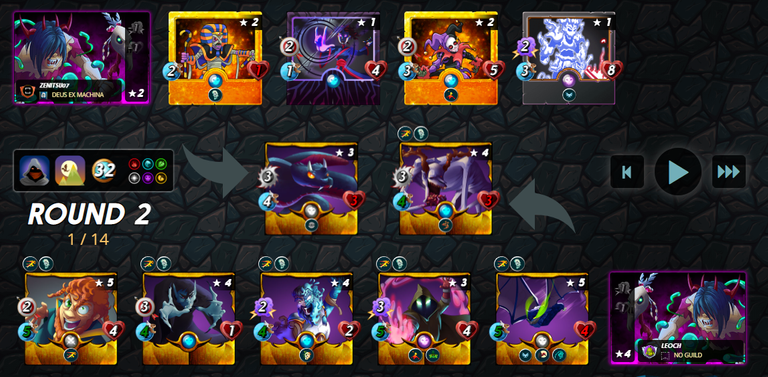 At the start of round 2, you can see that undead priest is almost dying thanks to the snipe attack from magi necrosi. And silent sha-vi also have quite low hp due to the torn.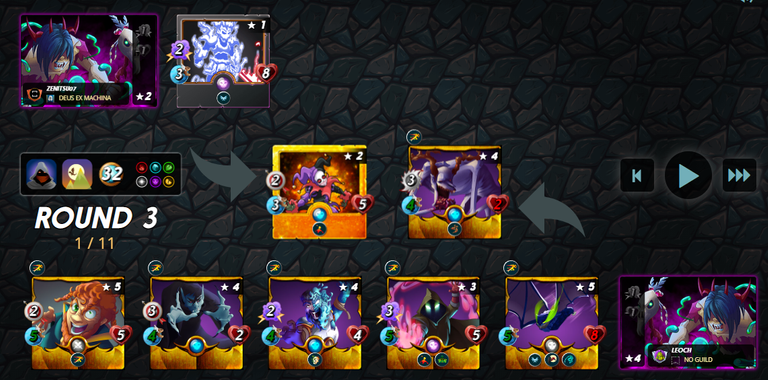 Due to the higher level, almost all our team moves before the opponents, so as a result, magi necrosi killed for the undead priest easily while the rest of the rangers and life sapper killed silvent sha-vi before he can even move. So this is how it looks like at the start of round 3.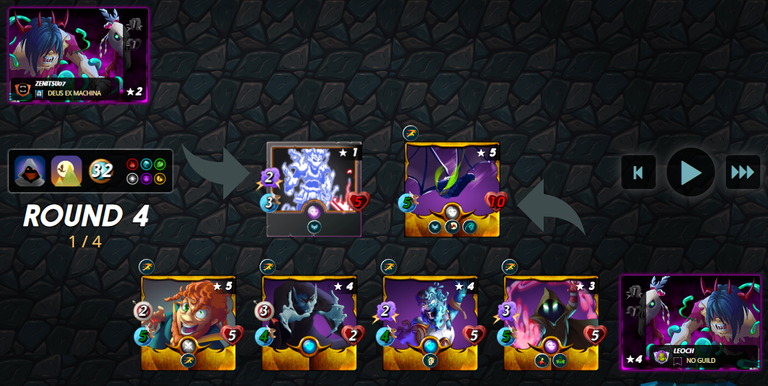 Needless to say, our team goes first again and manage to bring down till the last one Phantom Solider. Although we cant kill it within a turn and let him pick off Windeku, he will end up being the center of attack for my ranger to hit on him.
And that is, that is how I win this match.
I think one thing that i would like to improve is the take away life sapper and replace with maybe Uraeus that can deal damage to the backline.
Posted Using LeoFinance Beta