Background
With the new reward system, I have started a new Splinterlands journey with an alt account starting from scratch to see how far it can progress.
Day 8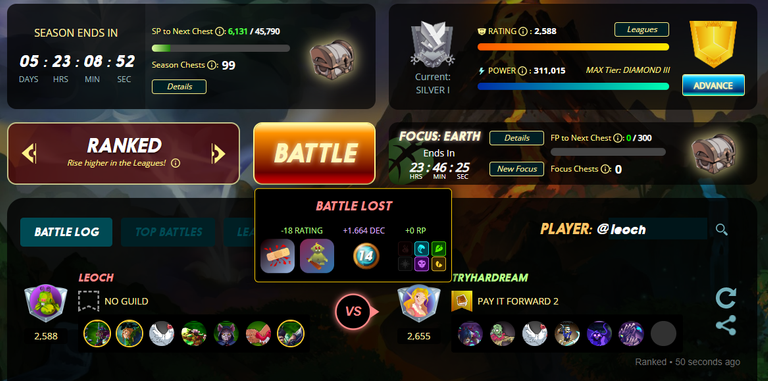 Start off
End of Season Chest= 99
Rating = 2588
Focus = Earth
We will compare these stat at the end of the day to see how much I can progress just with 1 day now.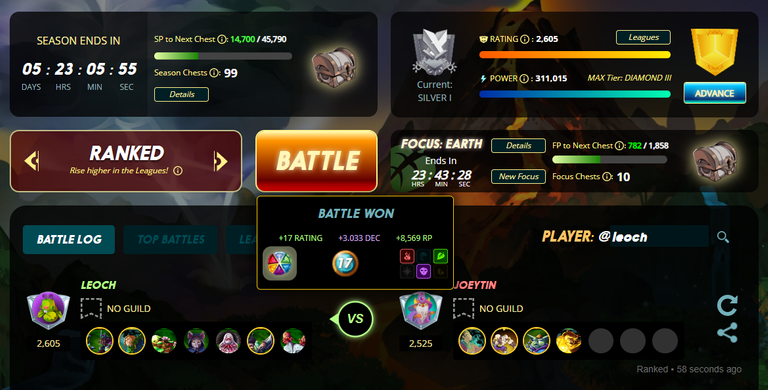 Despite the streak win was reset and only able to win 8.5k RP for the first match, the 1st win was able to get 10 bronze chests. Off to a good start!!!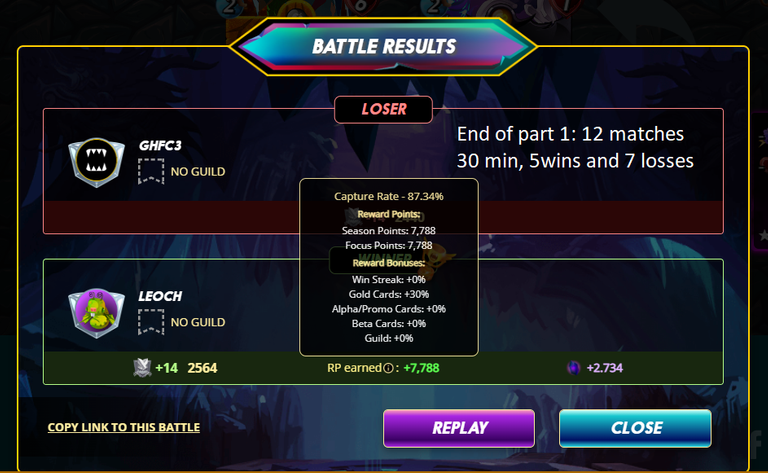 At the end of Part 1, I played a total of 12 matches within 30 min and sadly to say that I lost more than I win. I only win 5 matches and 7 lost matches.


With so many losses, you can see that my daily chest is only 18 at the end of part 1. My EOS is able to progress to 100 chests while my rating drops. Hopefully, part 2 of day 8 can saved me back.
Part 2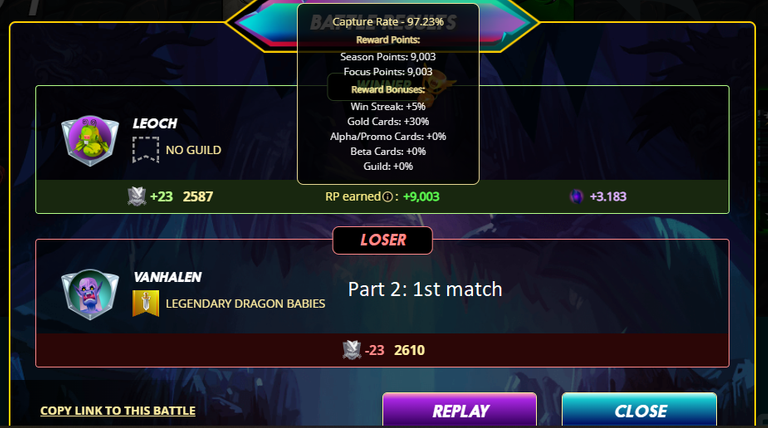 Off to a good start of Part 2, the first match is a win and get 9k RP. Seems like the RP has been quite stable for the past few days already. Most likely because my rating also stop increasing and I also never go to the next league.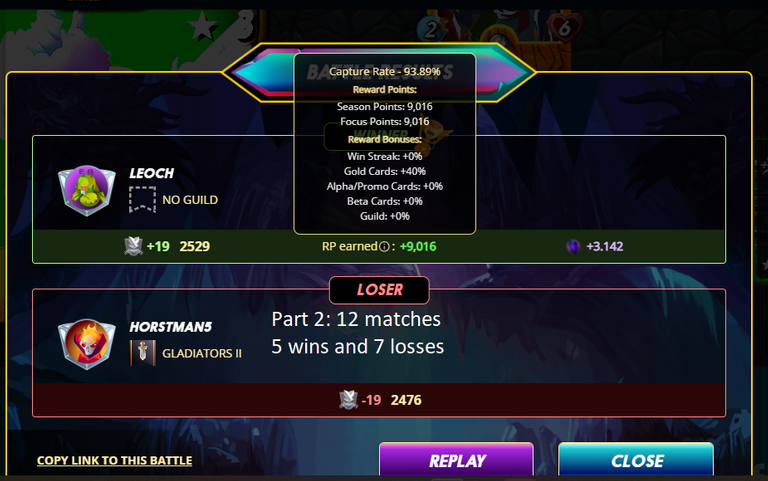 Fast forward to the end of Part 2, once again the tragedy happened. 12 matches played and I lost 7 matches as compared to the 5 wins.
End of Day 8


Overall, I played 24 matches. I won 10 matches and I lost 14 matches. So now I am actually losing more than I win. So you can see how strong the opponent is now.
| Day 8 | Start | End |
| --- | --- | --- |
| EOS Chest | 99 | 101 |
| Rating | 2588 | 2529 |
| Daily Chest | 0 | 22 |
You can also start to realise that EOS chests are getting more and more difficult to acquire. This is because the requirement for each subsequent chest is growing at an exponential rate. 50k RP just to get 1 EOS chest now.
Rewards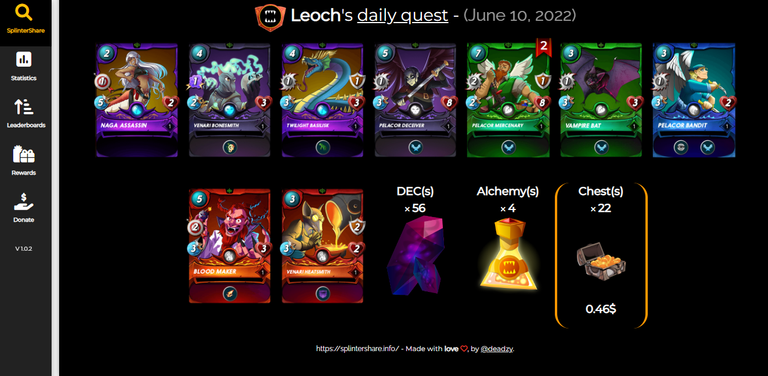 22 chests = 7 common, 3 rare, 4 alchemy, 56DEC.
Total worth = $0.46.
Quite a good number of cards obtain. Although the value is low, but I love getting more cards.
Now I really wonder how tomorrow will be.
Posted Using LeoFinance Beta