Background Info:
Been playing Splinterlands since 2021 Jul and after understanding the economic of Splinterlands, I highly believe that profit could be made from the ecosystem. As a result, I decided to raise money from a small group of people for a total $8000 USD, aiming to buy 2000 packs of Chao Legion Pack in Janurary 2022 during the start of the general sale.
Crypto Market Since the start of the Year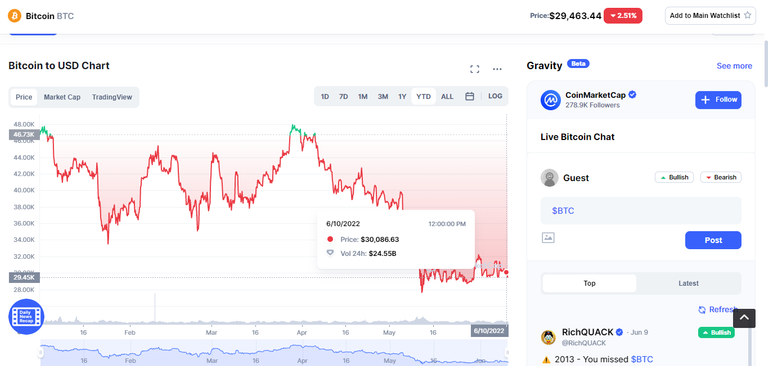 Source
Since the start of the year, bitcoin and crypto overall market has been in a downward trend. Bitcoin has decreased from $46k to now less than $30k. Similarly for hive, it started at $1.60 but now it is only $0.50. Having said that, let's have a look at how is our fund doing.
SPS


Overall, SPS is also not save by the onslaught of the crypto bear market. Its current price is trading at a low of $0.76. The fund has accumulated 8621 staked SPS to generate more passive SPS income while there is still less than 50 days of SPS airdrop left. Currently, the value of the SPS is worth $653.
Chao Legion Packs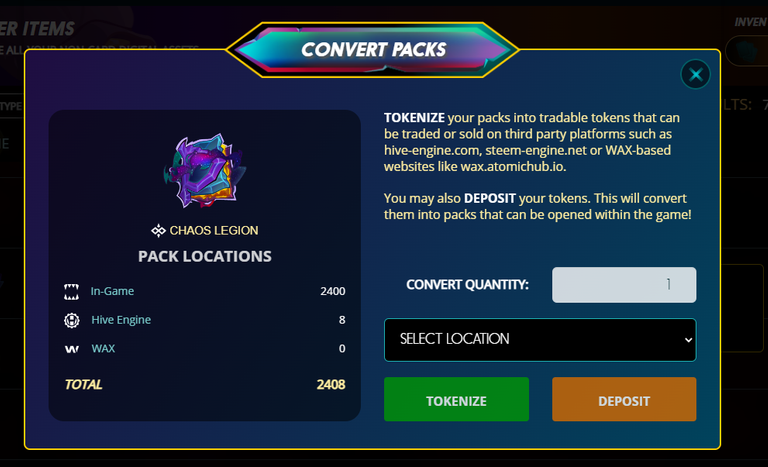 By buying 2000 chao legion packs, we are entited to 20% which is about 400 packs redeemable with vouchers. The fund had borrowed 400 vouchers and at this point of time had used the previous airdrop to pay back all the loaned vouchers. Therefore, the fund now held 2400 packs instead of the original 2000 packs. In addition, I had converted some of the vouchers gained from the staked SPS into Chao packs. As of now, the fund is holding onto 2408 chao packs.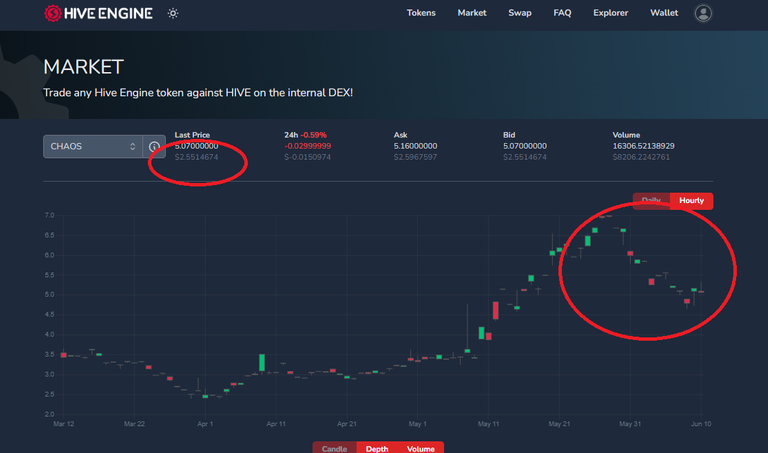 Based on hive engine, currently one chao pack is traded at $2.55.
That means 2408 chao pack is worth about $6140.
Vouchers


At the same time, there are daily airdrop vouchers from the staked SPS. The account has once again gotten 9 additional vouchers in the inventory.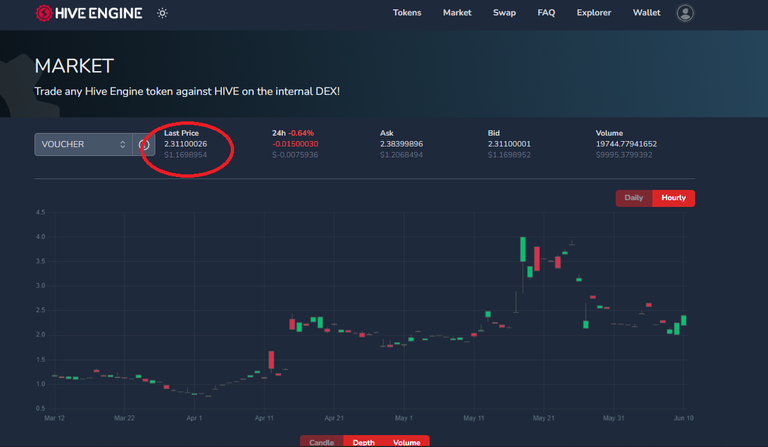 With the voucher worth $1.15 each, the vouchers are worth about $10.35.
Splinterfund Networth
At this point of time, Splinterfund is worth about
$653 + $6140 + $10.35 = $6800.
So from the original $8000, the value has dropped to $6800. However, i would say that this fund has been doing pretty well in the overall crypto market. And what is the promising prospect of this fund is that it still can get more SPS for next 40+days of SPS remaining airdrop and vouchers will continue to grow in quantity. And let's not forget that the fund will also have 5 more waves of legendary summoners airdrop which can further boost its networth. I am very optimistic about this fund. I will provide more updates in the near future.
Posted Using LeoFinance Beta