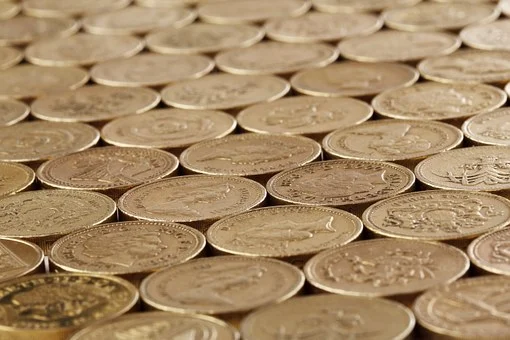 source
Seriously you need to break the mold if you are going to show
that face 24/7. Let it go and laugh about this one. Unfortunately
you cannot spend the rest of your life laughing at something. It could be
the best meme ever, it will become boring and nonsense after a while. Maybe
you let go and comeback later and laugh again. If you are going to laugh, continue
to laugh. Laughing is anti-stress.
Every time I look at #Dogecoin, I am laughing for two reasons. The first one is the analogy
for a meme coin embraced by Musk and many celebrities to rise from ashes. At the moment it is weird
to say it is a laughing matter when so many are invested in it. Seriously you cannot joke at the notion
so many invest so much in it.
The second reason I laugh I did not invest at the right time. Past 50 cents, I want to say it is a joke
but I need to be careful for not being a joke myself.
Deep inside I know a joke will remain a joke to make fun of BTC at one time. People do whatever they want.
So time has changed where you can flip it and reverse it for your own good. #doge could be a joke or a meme
to show centralized network it is about time you listen to people. I can come here to discredit #dogecoin
all day. #Doge will go up and come down at will. Some will make a lot with #doge. Who cares?
If you hold #doge, you should know by now it is a meme and remain such. When you see a token with no apparent
future growing from January till today at 10900% you need to be careful 100000%. I heard as well only a chosen few
hold most of the coin. So you know the day they decide to drop the bag, it will be red in helm street.
I am sure by now you are okay with #dogecoin joke. Most people that will lose in #dogecoin are the one who
cherish the hope of seeing it reach a dollar and beyond. Anything is possible as long your belief system is inclined
with the notion a meme will set you free.
Do not laugh at me if I do not have any #doge. I know many will stay quiet about it. Many will manage it and
take their earning the minute it reaches a dollar. I can promise you I will not laugh at you.
I wish I can but I have a heart. I do not want to be the last one laughing.
Taking a meme coin seriously is tough. Did you know all the new #doge holders know nothing about its past? Actually they do
not need to. For the tabloid I must say "a success for #doge is a success for all".
It shows how SNL can put more fire to the flame. Do you know how many he holds?
Anyways it is sensible to see how people can be lead to jump when they need to watch around and be part of
something long term. I know I can take a joke, can't you? I cannot laugh at #doge for the whole time. Buying #doge
for 53 cents is laughable out of the question for me. It is not easy to earn in this community so you can have all the
#doge you want. One good advice if you are earning millions in #dogecoin, do not share it. I respect your risk. Actually
I need to vouch for this truth moment. If you had #Doge when it was 0.000004 you can laugh at me. This is why you will be
a whale in the #dogecoin alley.
One thing I want you to remember, money is not a joke. #Doge is. Right now I do not know which one is a joke. Actually you
probably laughing at me now. This is the purpose of this post. Whatever you do at once could consider to be a joke. This part is
not a joke at all. Be the first in and the first out. I remember this in the food industry. FIFO
From where you stand, #dogecoin stands to do one thing. I think you know it by now. Getting more eyes and in the meantime calibrate
the system. I wish I can joke all day but hey life is potpourri. You put the right mix according to your time and experience.
Hopefully you will not dodge my point of view. Make yours heard.

Posted Using LeoFinance Beta