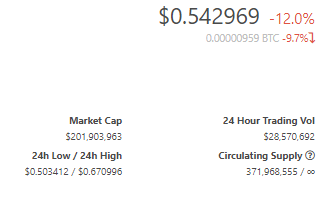 source
I know everyone holding Hive was so happy for this honeymoon with the price
checking a dollar mark. We were happy to see the value of the whole blockchain
moving up the scale. Even the votes were a lot better. Slowly the momentum is fading
to where emotion strikes to check our fundamentals about Hive.
Usually seeing other blockchains sliding south is a sign of slow growth. Weak hands with supply
and demand is how the game is played. This is the variable we all will live with. Bitcoin is no strange
cause lately it cannot maintain the positive to pass $60k. I know it will smash it and move past
that ATH. Hive on the other hand is having the usual suspect issue. We want it to reach $1 but no clear
unified goal to get there. This is our decentralized problem and everyone is well aware of it.
While Hive is in midship, this token is resilient. We stand for what is right and this is the same decentralized
value that prove our existence. I do not know about you but I am counting the minutes and the hours to buy more.
The next crazy pump will show that uncertainty is just a masquerade to shake weak hands.
I can say the same thing for #CUB token. Defi is the next stage for crypto. Price is slowly eroding.
Just waiting for the right moment to secure more CUB.
You should know by now, uncertainty will always be there like a candle burning in both sides.
It is your duty to joggle and be at the right end. Hive will go up, Hive will go down, what is
matter is your presence and readiness to make a difference.
I wish to say it is certain by end of April, Hive will reach $1. It will be false hope and a ticking matter
to deprive you of what is most important.
Carry on with your objective of holding this token is what should drive you. The least I can say this community
will back you up when you stay true to your goal. Hold and continue to do so. If you pay close attention Hive trading
daily volume has been up into the positive.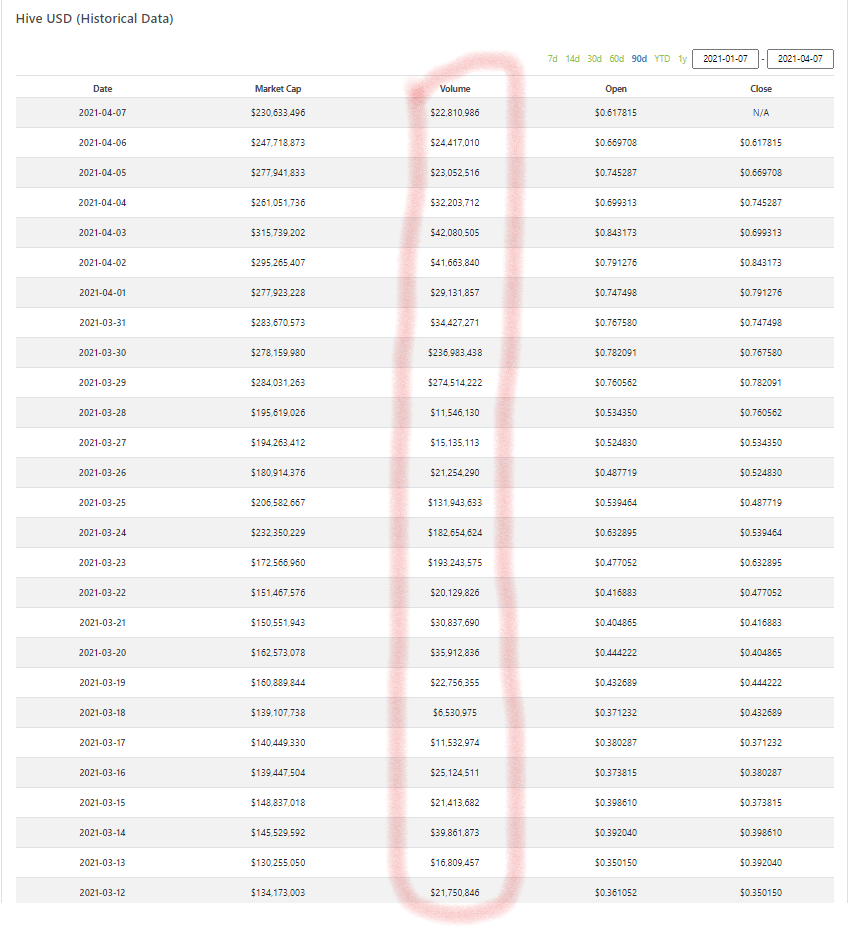 source
We are well known out there. I think time is on our side to deliver the right recipe on the consistent way to drive
the value where all holders will laugh to the blockchain. I recalled last year it was floating around $3-6 million daily
volume. It is progress in the making for Hive.What do you say with daily of $20 million ? Not too bad for a year old project.
Coupling Hive success with #leofinance success should be a determining factor to ride this wave at any direction.
I am checking my numbers to see where I want to fall. The big guys are coming in and I want to welcome them.
This is no time to be confused. It is the time to get involved and plan to ride the next wave with them.
Just like a boat sailing on the open sea, the wind will come at all direction. It is up to you to maneuver
your sail to go forward. Right now this drop is like the shifting of the wind. I think you know what to do next.
Just follow the news out there. It is getting overwhelmed just reading all of it. At least you know your destination.
How would you like to see DEFI on this blockchain ? #tribaldex is an example of something that can bring progress.
So far Cub is a lot more fun to use and I can understand it better. Wind will come and go. So much to do and learn
just around this blockchain. So many games and discoveries whatsoever. I do not want to say fun time is when Hive or even
CUB, bitcoin are trading at ATH. Fun times are when you know where you are going and you prepare at all time to reap
the rewards in the future.
Keep stacking satoshis.


Posted Using LeoFinance Beta