Exode, Presumably the first game in hive blockchain is going for it's presale on March 29th 2020(Sunday), 3 PM UTC. You can currently see the countdown going on the game site.(If there is no countdown, it means you are ready to take part in presale.)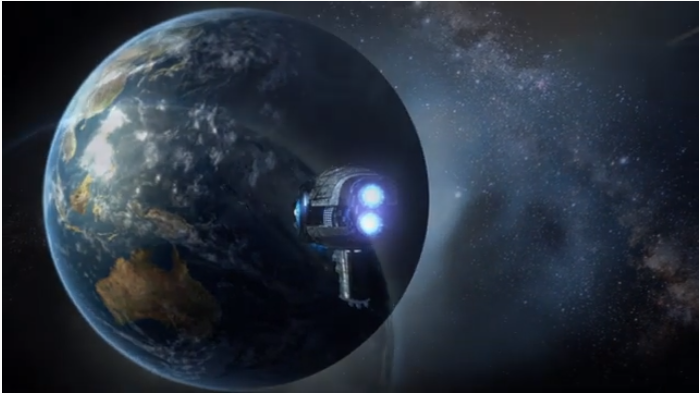 Exode is fun,space startergy game powered by the HIVE blockchain. It is CCG (Crypto collectible game) and may give you feel of experiencing the full universe. Currently you can play this game in browser. You can read the game manifesto here and below is the image of the roadmap.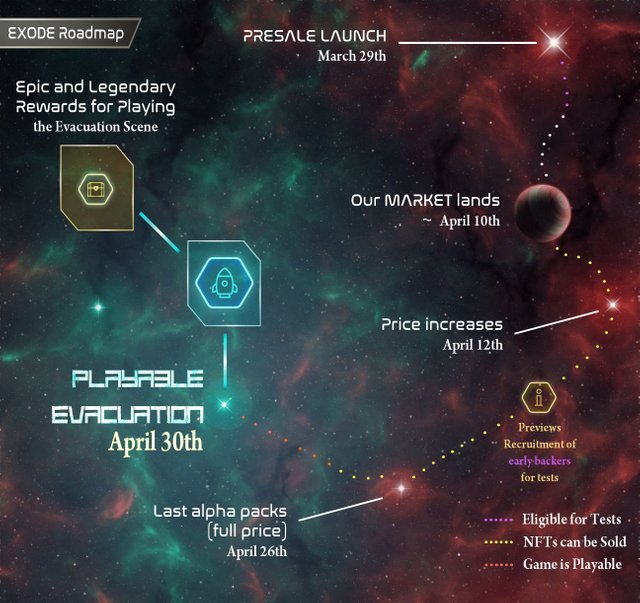 Presale of this game is starting today.( March 29,3 PM UTC) and definitely there is benifit in entering early as price will increase on later date.
Presale March 29th. Entry packs at 5 USD.
Price increase April 12th. Entry packs at 8 USD.
Second price increase April 26th. Entry packs at 10+ USD.
And if you are avid gamer and want to test the game then you may get the tester access as promised in discord for early backers.


With this sale you might get some origin cards that no one will get later like a combat frigate, a Navy Lieutenant, a scientist, and a people leader. There are some setups exclusive to the alpha players only.Alpha isexclusively made for early backers who wants to play early and have access to collectible content which will be unavailable in Beta. They also get the highest values, the best offers, the priority tests and feedback.
Whatever you buy in presale, you will get option to sell back in market when it opens on April 10. According to developer:
Market opens "around" April 10th (10 days after presale). You can sell packs.
Card opening event between April 20-25th. You can sell cards.
After early May (9th) you are the only provider of alpha packs and cards.
There will be a fully autonomous market site.
Almost all our NFTs will be there.
Developer already worked on the future plan and in future they hope to add pirate ships, cyberpunk-styled criminal crews, scientists, droids, corporation supplies etc. etc.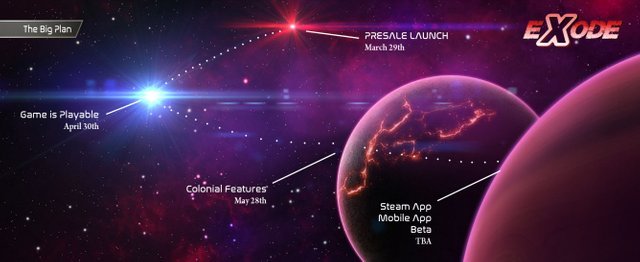 Currently teasers packs are revealed that are going on this presale.
You can enter in this presale by paying by Hive,Steem and paypal.
Relevant Links:
Lead Developer
Site Link
Manifesto Link
Wiki Link
Discord Link
Game Teaser link
References and Images: They are from elindos post, discord chat with him and from youtube teaser.
---
Posted via Steemleo