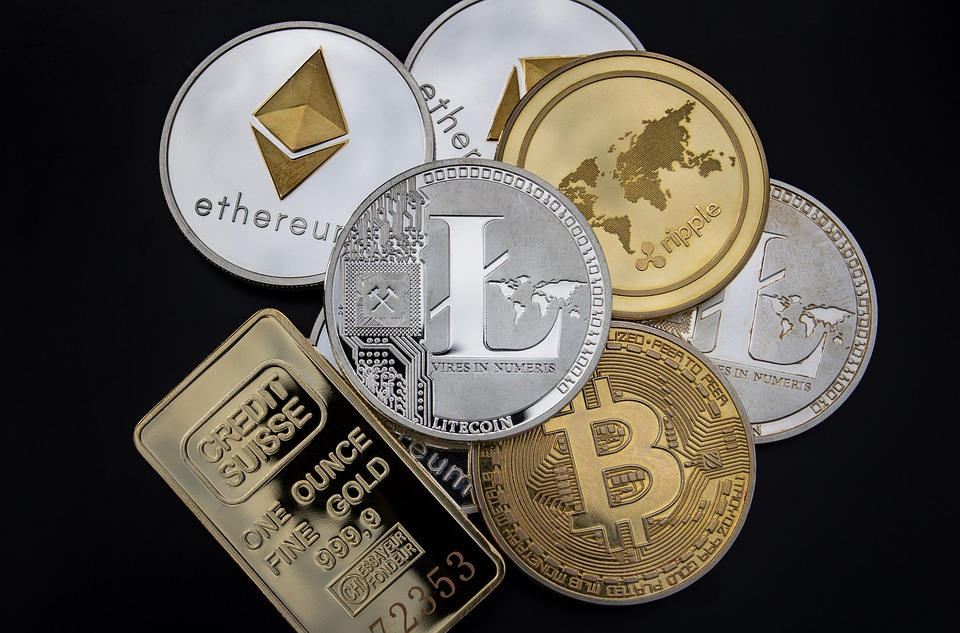 Source
Greetings again my dear friends of this wonderful platform, it is no secret that the last few months have been hard for Bitcoin and thus for the entire ecosystem of cryptocurrencies, the so-called cryptowinter has influenced the decline in prices of the entire cryptocurrency market, however, when performing a general analysis, we can realize that this crisis has been used by many investors to increase their amount of both Bitcoin and any other cryptocurrency, such as our precious Hive.
In recent weeks we have seen a deserved recovery in the price of Bitcoin and the entire cryptocurrency market, where we can include our Hive, if we refer to the BTC at the time of writing this article, its value is as follows:
Screenshot of the coingecko.com web site
This recovery of the Bitcoin (BTC) price has represented a remarkable relief for the entire Bitcoin ecosystem, especially for my opinion, provides a window of relief for BTC miners, remember my dear friends that the miners are responsible for the momentum of the transactions of such network, and reciprocally to the price of Bitcoin, no doubt, the miners must have the ability to know how to measure their actions at the two extremes of the Bitcoin price, that is, at the time of rising prices as happened in 2021, and in these moments of low and recovering prices.
Referring to the price of Hive, we can say that it has been recovering gradually, remember that a few weeks ago it was around 0.25 dollars, and at this moment it is at the following value.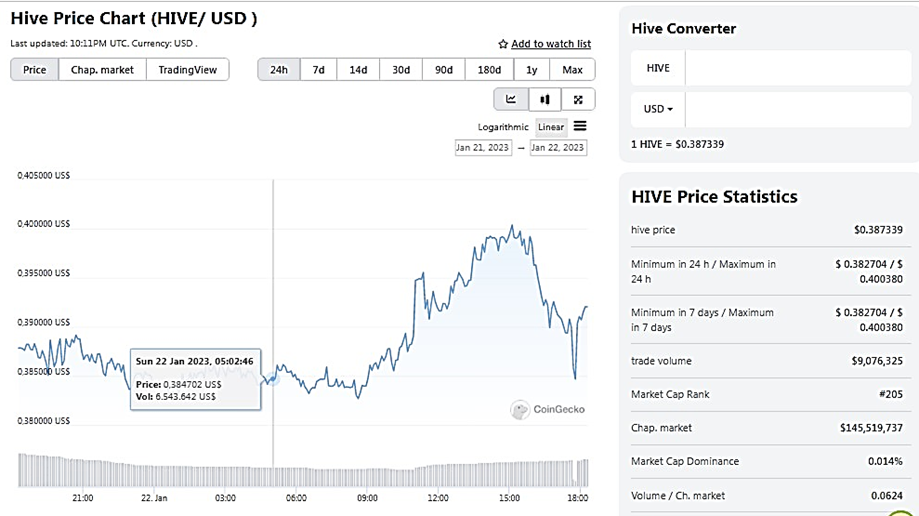 Screenshot of the coingecko.com web site
Up to this moment it is hovering around 0.40 USD, highlighting that it has been able to break the bar of these 0.40 USD, and since then it is lateralizing the 0.35 and 0.39 USD, are signs of recovery that make us think of a climb in the coming weeks, it is important to be attentive to the price of BTC and all cryptocurrencies where we have investment, as is the case of Hive.
The strength of Hive's platform is unquestionable and has been demonstrated throughout its history and, I am sure it will continue to demonstrate it over time, I think that at any time its recovery in price in percentage terms will be greater than that of Bitcoin, it has already done so on other occasions, so we must be attentive to such behavior.
Until another opportunity my dear friends.