First of all I will like to give credit to @l337m45732 for being an NFT inspiration to me. I remember when I first encountered your profile, all you were blogging about was how many NFTs you had, and how you love NFTs. I always saw NFTs as an unnecessary risk to take because it was all about Jpeg embedded in a blockchain but I didn't know why it was so expensive. But reading your blogs and found out you loved NFTs, inspired me to want to get into NFTs. I decided to keep an open mind on NFTs. But choosing the right NFT to buy was a little bit difficult.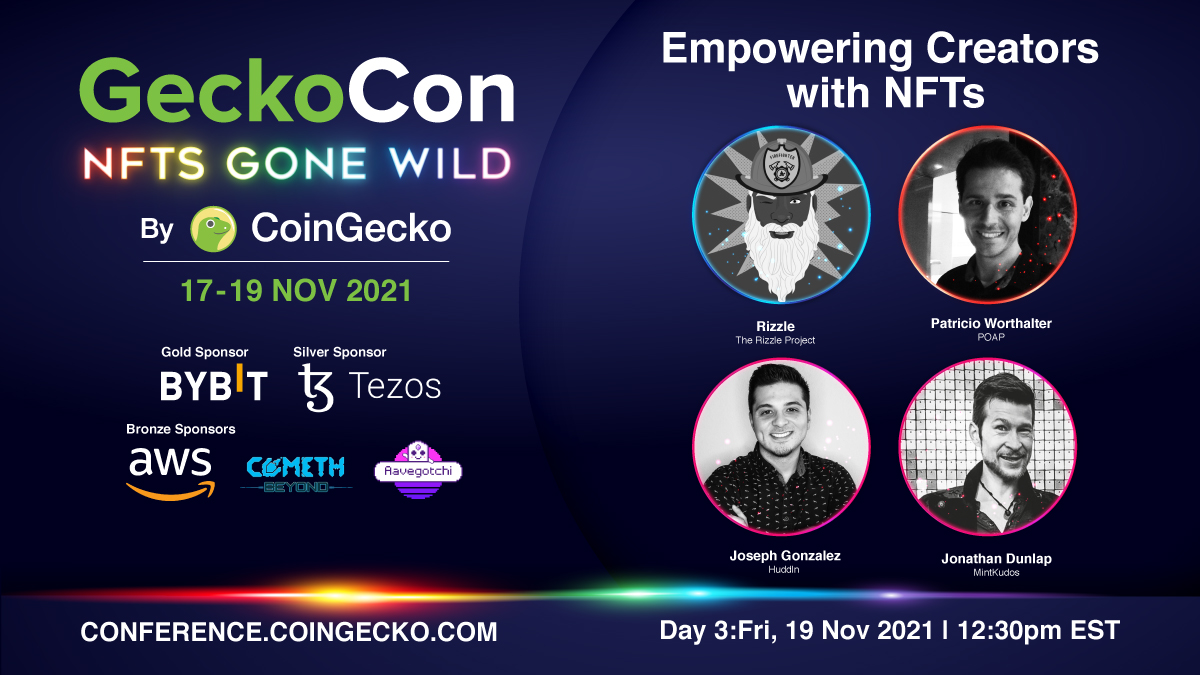 source
In August, while viewing coin prices on coingecko I got a notification from coingecko about an NFT event. So apparently coingecko will be hosting an NFT event called GeckoCon. This event will host a lot of prominent crypto artist and also host a lot of prominent people in the crypto space. Looking at the list of people going to be present in the event, it shows truly that this event is going to be a memorable one. The event will be held between 17 - 19 of November. You can check here for more details about the event.
I got excited when I got the pop up notification from coingecko, so I decided to check it out. I found out that buying a ticket for the event comes with some pecks, one of them is that you get a free NFT that will be distributed before the event which is going to be on the 16th. An early bird discount price was placed on the ticket and it was a whooping 90% off the price. At that moment I didn't care to know how much it was going to cost, but getting a coingecko NFT event ticket that also gives me the opportunity to own an NFT for 90% off the price, seemed like a really good idea. So I decided to check the price and the price was like $4 plus some cents I can't remember. I was getting the ticket for $4 but the actual price is $49. But that's the cheap one, there was the one for about $9 but the actual price is $99. Being my first potential NFT purchase, I decided to go for the $4.
What's the worst thing that can happen with risking $4?
So I decided to wait for November 16 because that was the time stated that we would get our NFT. Yesterday, I remembered that I had a potential NFT from coingecko coming my way, so I decided to check my email and lo behold, Coingecko sent me an email and it reads: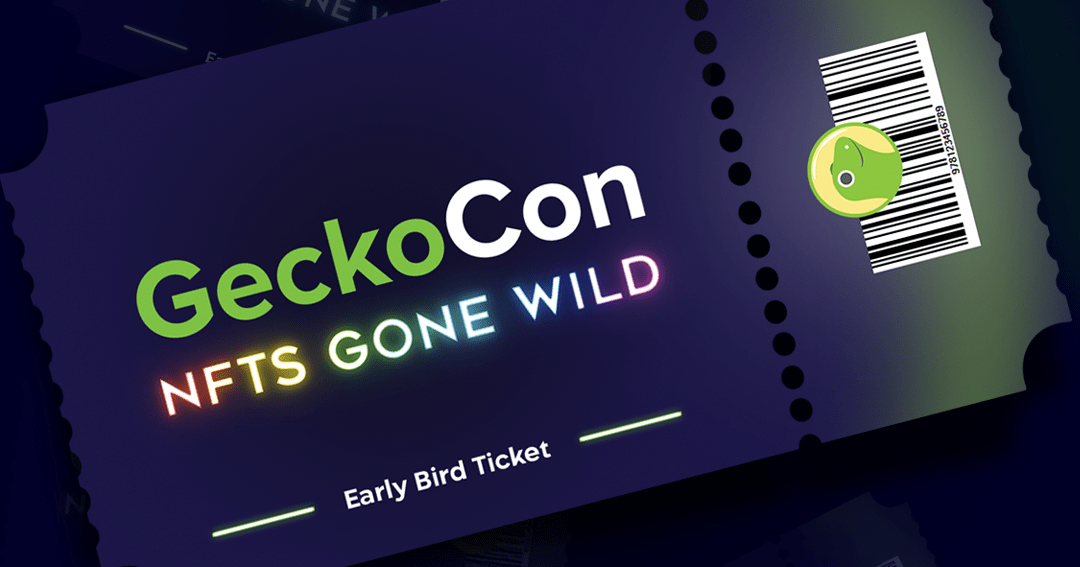 source
I was so excited, but I was subtly asking myself, why would coingecko be distributing the NFT now, then I read the email properly. This is a gift for buying the ticket early and being among the early birds. So I didn't just get the price for 90% off but I also got a free extra NFT in collaboration with Enjin.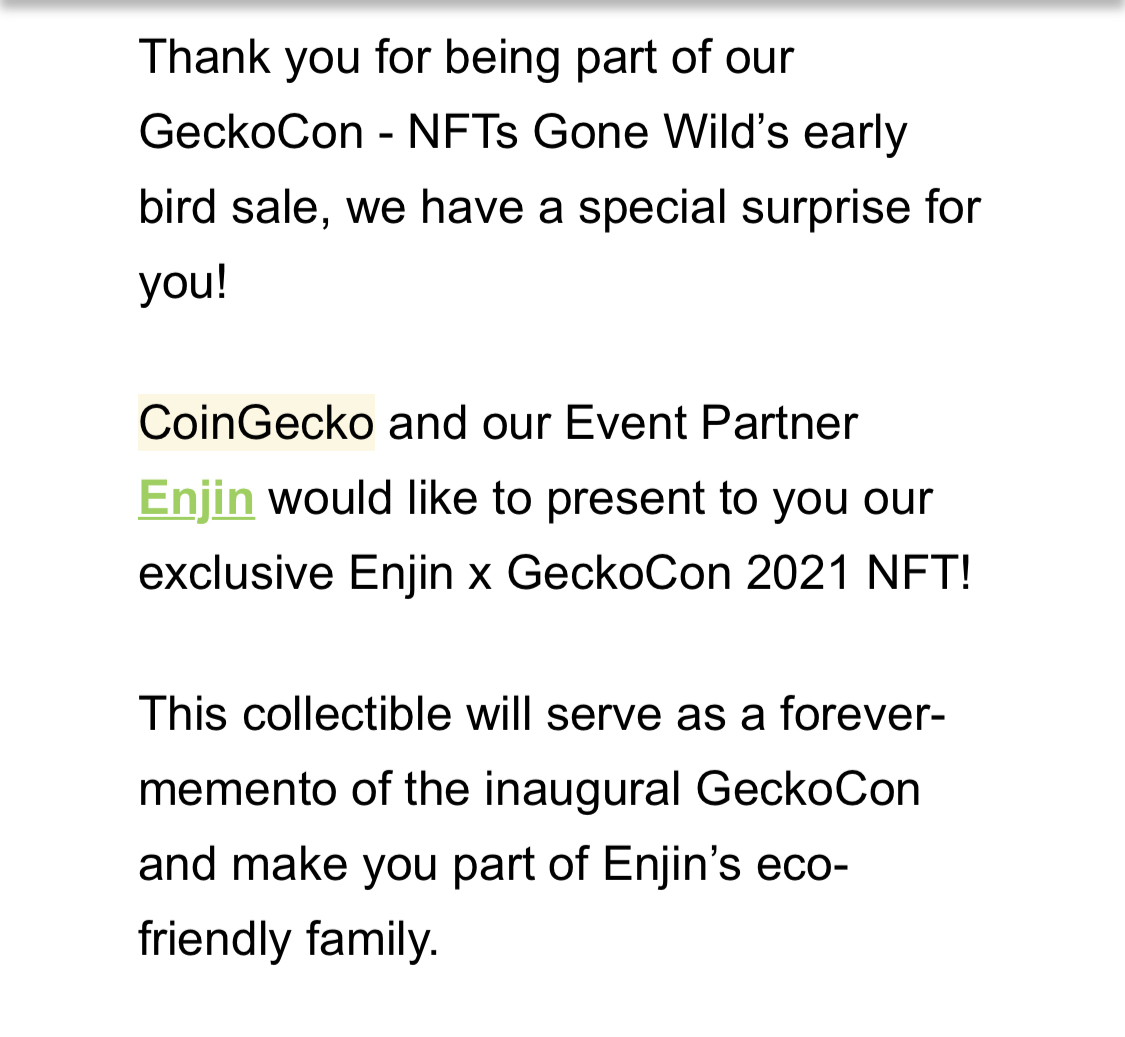 I decided to read the Instructions and checked the date I received the email. I received the email on the 14th of October and the NFT is to be claimed before the end of October 24th. Today's date is 21st so I was 3 days away from missing getting my coingecko enjin NFT.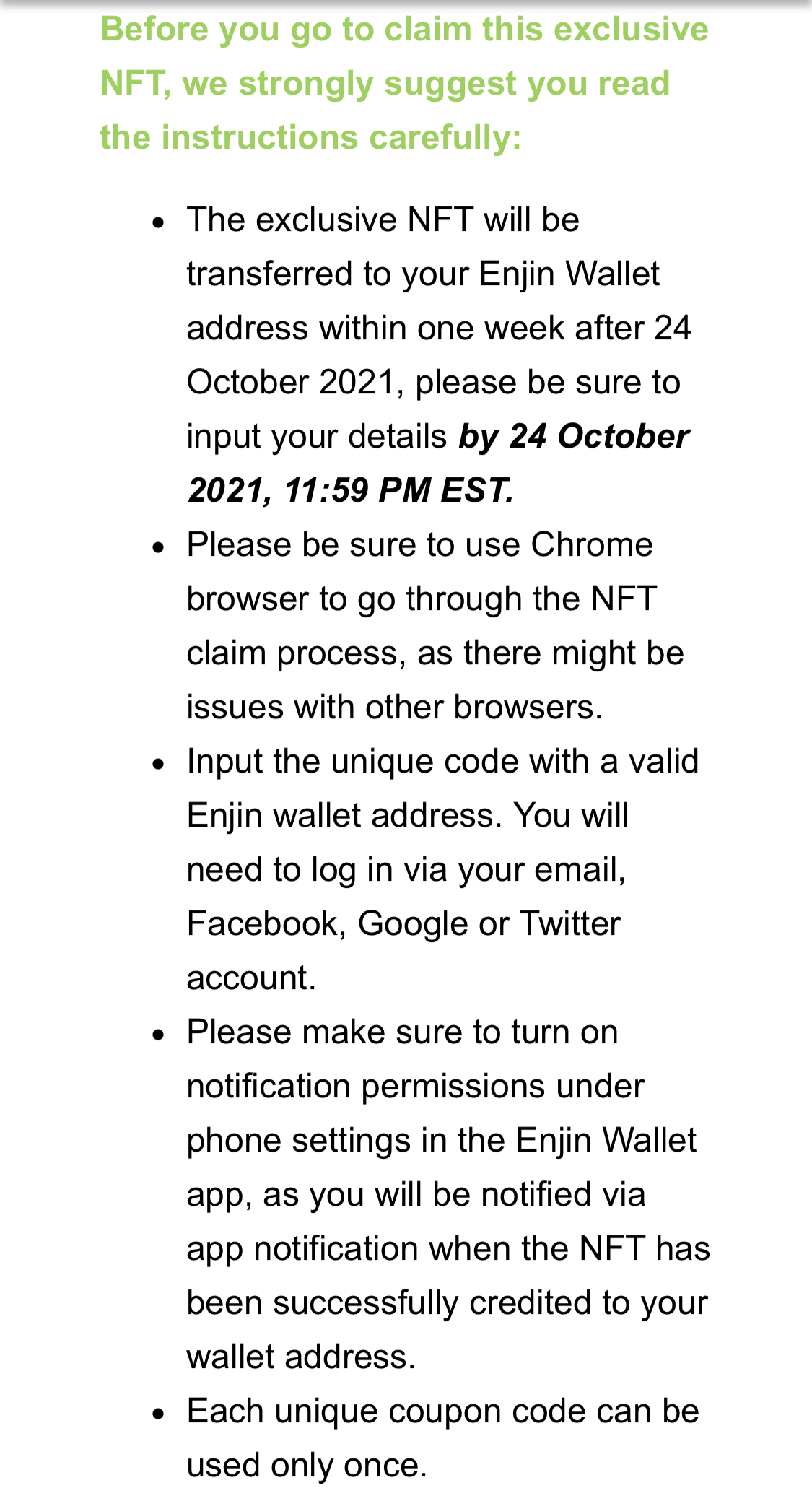 I'm glad I checked my email, because I know I won't be able to forgive myself if I didn't check it.
Although this NFT will be distributed after 24th of October, so right now I don't know what am getting, but am excited am getting an NFT.
Posted Using LeoFinance Beta