Token Pocket, a decentralized application which has been developing its userbase over the time. I have been using it for few months now. Since, I am getting involved with quite a lot of projects, I had to find a suitable place to hold my tokens and also have access to them whenever I can. Mobile phone is among that, which makes it easier to get hold of my crypto assets. Whenever I am out of my home this app is probably my go to app, to actually see what is happening with my assets. Now this is not a review, I am just sharing my experience with ya'all.
---
---
Token Pocket has launched their utility token TPT on BSC network. If I am being honest I was really excited about it. That much excited where I purchased some coins of TPT as soon as I saw it. You might call me why am I so much excited about it? Well, here are few reasons behind it.
---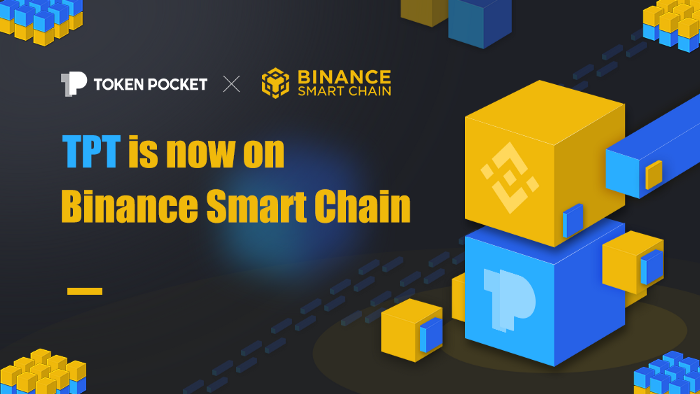 ---
Before I continue here are some of the most delicate information about Token Pocket Token on BSC network.
---
Multi-chain, security and convenience, the portal of DApp

Open Source

Total Supply: 5,900,000,000 TPT

Current Holders only : 1,166 addresses

Smart contract address (BSC) : 0xeca41281c24451168a37211f0bc2b8645af45092

BSC Explorer : https://bscscan.com/token/0xeca41281c24451168a37211f0bc2b8645af45092
---
---
The very first reason why I am excited about is
---
---
Believe me as a mobile user, I do not think there is any other Dapp which can give you access to almost all the renowned blockchain in under one hood. Yup, you are reading it right. I used the ETH blockchain, Trx Blockchain, BSC network, Dot Network, IOST and even BTC wallets can be created/imported here respectively. I am satisfied, with the UI and the overall services which they are providing. I have not faced no issue so far.
---
---
Few weeks back, I saw Trust Wallet releasing their token. Believe me I have seen it at its lowest. Which is around $0.003. And now it is being traded above $0.5. Can you imagine what chance I missed! Yeah, now I could have had millions, if only I would have bought TWT in early phase. I do not want to regret that so you may call it an early investment compared to that.
---
Almost everything in one place
---
Nothing is secured 100%. But we do try our best with the free versions that are available at our disposal. This Dapp is probably the best for that. Do try it out.
---

---
---
How to buy TPT on BSC ?
---
Currently you can purchase them on Pancakeswap. A Dex on BSC network. Currently 1 TPT is being traded at $0.055. Which is so far decent IMO. I am not really sure what its future is going to be. But what I have seen with other Dapp's tokens, these things usually sky rocket in a very short amount of time. So, you never know.
---
Visit https://exchange.pancakeswap.finance/#/swap and use the contract address of TPT 0xeca41281c24451168a37211f0bc2b8645af45092 and you may select the pair which you want to trade with. I would suggest go with BNB or with BUSD. Or else with any other pair it might cost you a lot in terms of price impact. So also keep that in mine.
---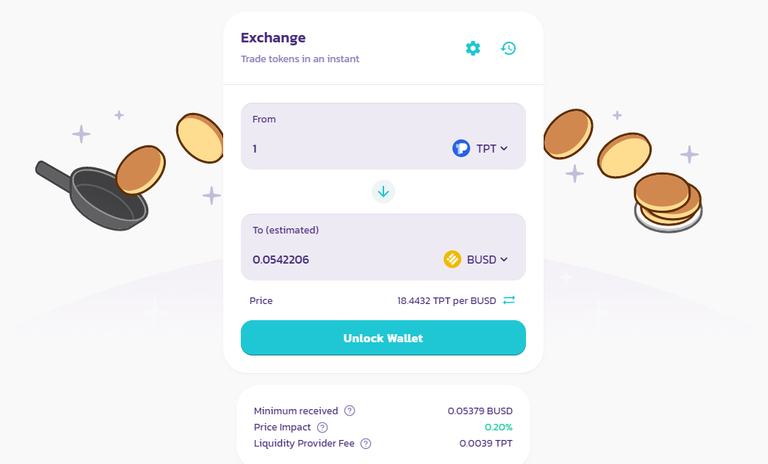 ---
Well, this is it for now. I just shared my opionion regarding the token. Not a financial advice of any sorts. DYOR!!
---
---
---
---
Best regards
Rehan
---

Posted Using LeoFinance Beta