Hello!
I was not going to participate in the initiative but I read the @mindtrap's post and I couldn't resist to share my thoughts with you. Here they are.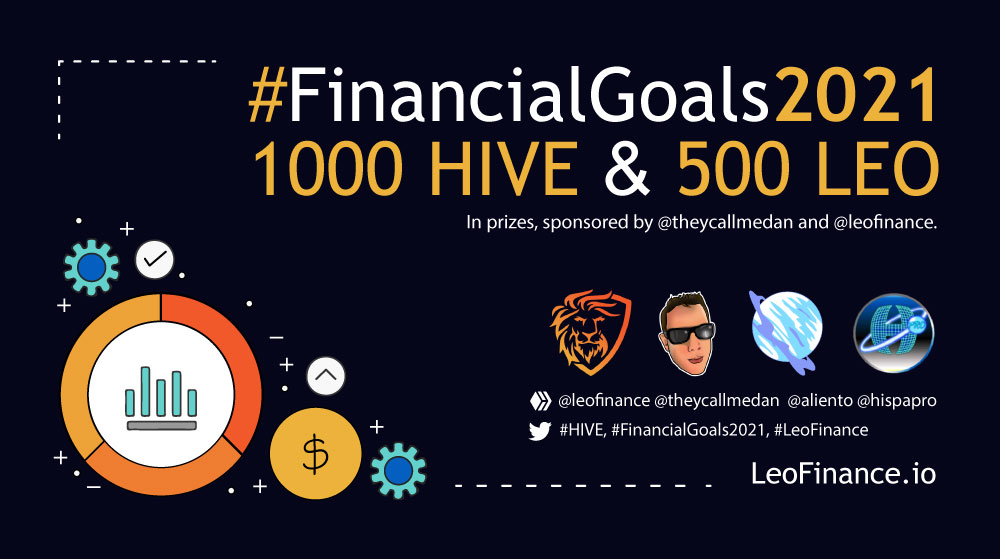 My investment strategy for 2021
For the entire 2020 I have been buying regularly (DCA) altcoins. This has been a bad idea (for now) as Bitcoin outperformed all my entries. The best altcoin I've bought last year was Ethereum, which in my opinion at 750$ is still undervalued vs Bitcoin.
I am proud I made the good decision of Dollar Cost Averaging, however I should have predicted that Bitcoin would raise before all the altcoins. At the end of November I changed my strategy and started DCA Bitcoin with @empoderat. I have to say that before starting this challenge, I was HODLing a small amount of Bitcoin that is not considered in the following calculations.
I realized that I will never be ready to start buying Bitcoin again, that waiting for the perfect moment is a bad strategy and I committed fully with the decision of buying again.
I am sharing the progress weekly, here you can see the results so far:


I am actually up 48%! It is funny because I started buying at the WORST time ever, just when we were near the ATH of $20,000. Tomorrow is buy day, I buy each sunday 200€, if I have more spare money I will buy altcoins.
This is the strategy number #1 for my 2021.
Strategy #2 - How to grow your stake?
I'm not sure if I'll regret sharing this with you but I will show you some numbers since I started tracking my record last April 2020.
I'm growing my stake in 4 ways:
Blogging.
Mining.
Providing Liquidity.
Staking.
I have to cut the report in 2 images as if I put just one is not readable. The prices are calculated with the price of the token at the end of the month. For you information I'm not selling any of the tokens for now, so the $ amount you can see is automatically RE-INVESTED!


Blogging + Mining (LEO)
As you can see, the best platform for the rewards is LEO 😊

Yes, before you say anything, I'm still posting in Steem. I think the Koreans will pump it like 2017 and I want to get my part.
Stakes:
HIVE: 19,000HP.
LEO: 7,500 LP + 4,000 LEOM.
STEEM: 2,800 SP.
Risk: 3/10
Blogging and mining is a low risk task. You only have to be worried of the devaluation of your stake over time. But at this point I will keep blogging no matter what is the price, so for me is a low-risk activity.


Liquidity + Staking

Liquidity risk: 8/10
I am inside a high-volatile liquidity pool, I can get rekt at any time but I like the project and they are giving me good returns. Part of the other liquidity pools I am in are safe and provide steady income too.
Staking risk: 1/10
I see almost 0 risk staking my AVA tokens in the Travala.com website. I get 24% APY which is amazing.
On the reports I am just counting half of the rewards 12%. The other part are paid with travel credits that I will probably spend this 2021.
Goals
My main goal is to reach 1,000$ monthly earnings. With the numbers of December it seems that I am half of the way with 545$ if I have sold the 31th of December!
But the prices can pump/dump at any time, so I prefer to look at the slowly positive trending line of my monthly earning.
I hope this little Crypto Hustle I am sharing could inspire you even a little bit!
I wish you a massive 2021!
Enjoy! 😊


Follow me on Twitter


Follow me on Hive


Follow me on Publish0x
Posted Using LeoFinance Beta