You've probably noticed the recent favourable price action on Hive - it's been some welcome relief after several months of sliding ever lower!
So maybe NOW is a good time to power up - when proportionately the ratio of Hive Powered Up to the overall supply is so very low!
It means NOW is the best time to make some great curation returns!
The Current Vesting Fund = 143 M Hive,

And this is out of a current total supply of 415 million Hive + Hive's worth of HBD.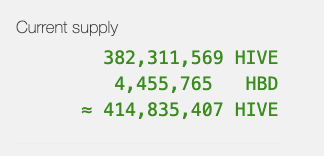 (You can find all this at https://hiveblocks.com/).
So that's only 34% of the total supply of Hive that is Powered Up and ready to be used for curation, and receive a chunk of the 32.25% of the rewards pool which goes to curators.
And if we look at @arcange's stats on active accounts, in which he includes dormant accounts, we find that around an additional 20% of HP that is powered up is just lying round, not used for voting at all, so we're now talking about > 30% of potential HP being used.
And if we were to factor in all those accounts that are active but don't make maximum use of their curation potential that'd probably add on at least another 1-2%, but that would be marginal as that's a smaller percentage of the active percentage!
(I'm not sure how we can work out the average efficiency of all Hive curators, it would be interesting, but it's actually quite marginal compared to the Powered up to Liquid ratio so it's not necessary!)
So overall, only around 30% of Hive Power is actually being used to currently curate.
So it's a good time to Power Up and Use your Stake!
The new supply of Hive in 2021 is projected to be around 26 Million new Hive (source from @Dalz), (although I think because of the nefarious wonderland that is HBD printing it might actually be even greater than that, but that doesn't count towards curation I don't think).
And around 32.25% of that goes to curators from the 'rewards pool' - roughly 8.5 Million Hive a year to curators.
So my not financial advice is get Powered Up and get curating now (keep that ticker around 80-85%!) because with only 30% (or probably less) of the total supply powered up and actively being used, you'll be earning three times as much as you could be if the job lot were powered up and acted on.
Of course if the total Hive supply was powered up, the price would probably be to the moon, and that's all the more reason to power up now while it isn't - now is the time' to 'farm' Hive tokens (in a non-income sense of the word, because these are tokens not currency) through curation.
Actually I need to go vote, I'm not doing so well myself...!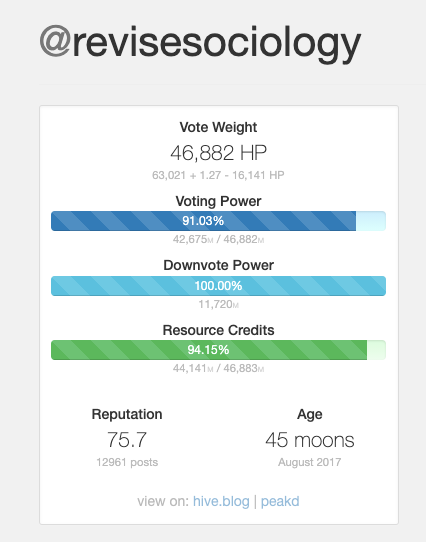 Posted Using LeoFinance Beta