It seems that there are a couple of fundamental elements which we need to survive and you know those items are food, water, air and shelter. To survive on the planet those things we must need but I believe money is the prime factor of those things. Just imagine for a while you have no money in your pocket then how do you survive?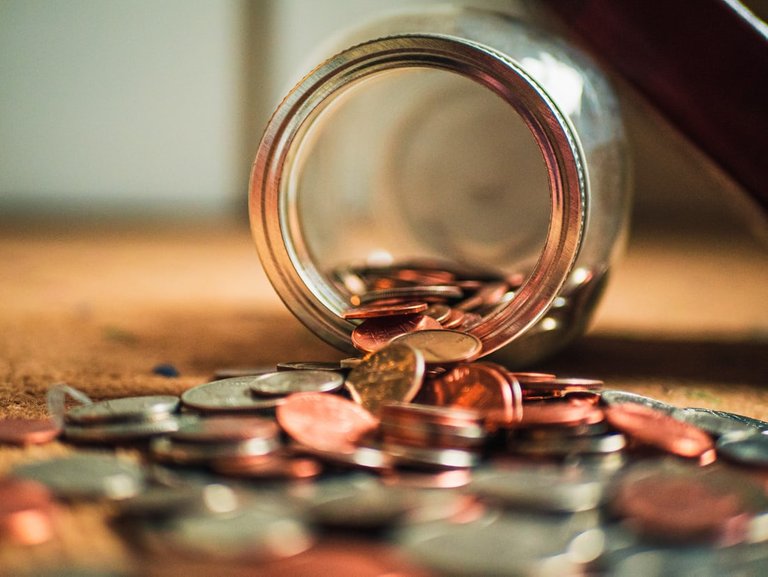 Image Source
If you don't have a single coin then how do you accumulate your whole day's meal? If you can not buy food to survive just because of having not enough money in your pocket, doesn't it mean that money suffragistically work as a prime factor in those fundamental things?
If you look at the people in your around you will notice there most of the humans have the same things as a successful human has. I mean everyone has the same amount of brain in their head, so why doesn't everyone get rich? Do you have the answer? Well in recent times I thought about the quality quite a lot and I felt that yes, everyone has the same amount of brain but the brains inside their heads work differently. No one's thoughts match with others and this unique thing makes a difference among human places.
When money unexpectedly flows or all of a sudden you get a good amount of money, what will you do then? When people live in a neutral zone all of a sudden they get something unexpected thing in their life, It is quite normal that they will be pretty excited and It's human psychology. This excitement should be controlled otherwise this excitement will be the prime reason behind of your fall.
Mostly I noticed a thing what common people do is when he gets a good amount of money without thinking about their future they started enjoying the money by purchasing goods to fulfil their desires. I am not saying you to stop enjoying yourself when money comes to you. Yes, money should be expend to fulfil your desires. While having excitement most people make a common mistake which is they buy something unuseful things. As a result, they waste an Immoderate amount of money, having in an unaware Paradise. As time goes by, he will feel the mistake very badly.
Let me share a story of one of my uncles, he has been living in the USA for approximately 20 years. At the time of his young age he went abroad, where everything was going well. There he had not any relatives to live in that's why a couple of months needed to get settled in. Although he had to deal with multiple problems he had been earning a great amount of money which was the most relieving thing.
As he had been earning quite well, we had spread the most at the same time. He had not to worried about his future. His motto was no worry about the future, earn money to enjoy. Following the motto he wasted money here and there. Although he has bought a house for living in New York and bought a car too, his bank balance is not in a good condition at present. In recent times he has been going through several physical issues and he has been feeling quite bad about the mistakes of his past.
So, I took a lesson from the incident. Because once I had quite the same attribute in me. I tell myself that time does not go always in the same way. If you are in good times think about the bad times too and saving fir the future is not a bad thing through which I strongly believe. When you are in danger and there is no saving then you will feel the value of money and feel that money matters!
Posted Using LeoFinance Beta