US President Biden announces US Student Loan Forgiveness Program Details.
A campaign promise of the current U.S. President was College Student Loan Forgiveness.
Details of the proposed program were released today, which will totally forgive the debts of many, and a large percentage of others.
The apparent target group for the proposal is the group of students currently earning so little income that loan default is statistically probable.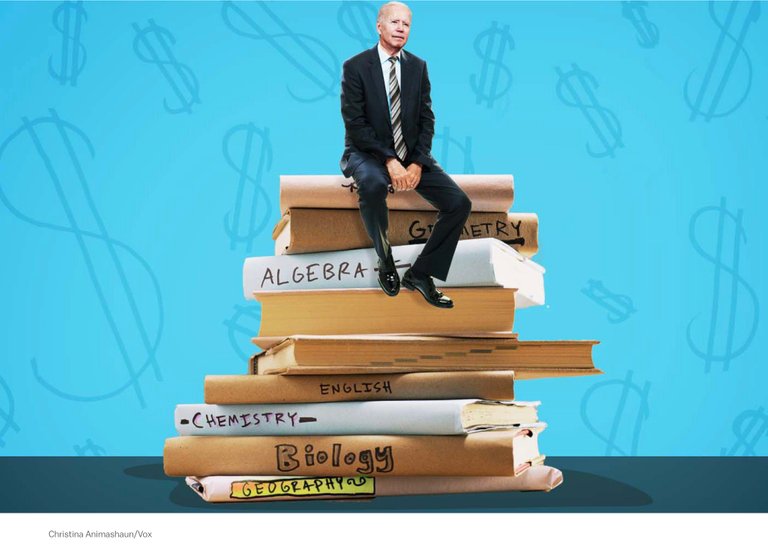 source
Details available now include:
Proposal to forgive $10,000 in student loans for borrowers who earned less than $125,000 during the pandemic.
source

Additionally proposes that : People who received Pell Grants, and grants to low-income students, while they were enrolled in college will be eligible to have $20,000 in debt forgiven.
source

The proposal states that only Only people who earned less than $125,000 as an individual or $250,000 as part of a married couple in 2020 or 2021 will be eligible for forgiveness.
source
It is projected that this measure will help by:
Completely forgiving and erasing the student debt entirely for 15 million of the 43 million people with federal loans. source

Partially forgive the debt of an additional 5 million people.
source

This will not help over 23 million students.

The estimated cost of the proposal is $230 billion dollars. source
Right or wrong?
This gives financial relief to 20 million US Students.
Some will debate the fairness of forgiving some, but not others, and some will debate it due to the cost.
What fo you think?
Posted Using LeoFinance Beta