One of my stacking goals in the year 2020 was to complete a tube of American Prospector Silver Rounds that were produced by the Engelhard Mint on a limited run from 1982 to 1987.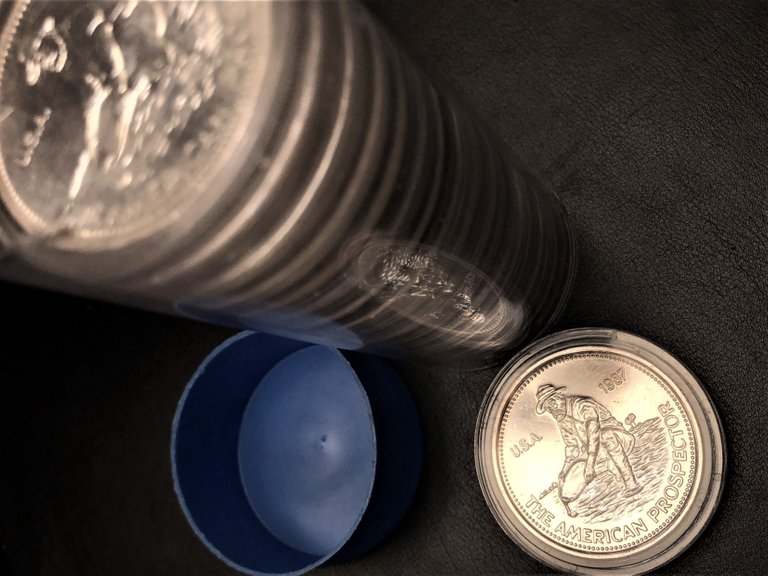 Part of the fun in stacking is the satisfaction derived from the ritual of adding the new silver pickups to the stack, and in this case, adding the silver rounds to the tube.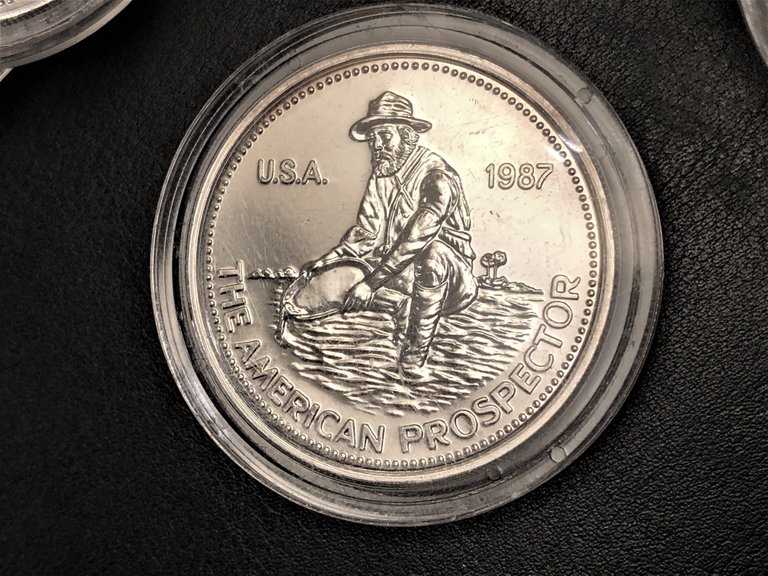 Obverse: Depicts a prospector panning for Gold, the words "U.S.A.", the year of issue and "The American Prospector."
Reverse: Displays an American Eagle along with the weight and purity of the round.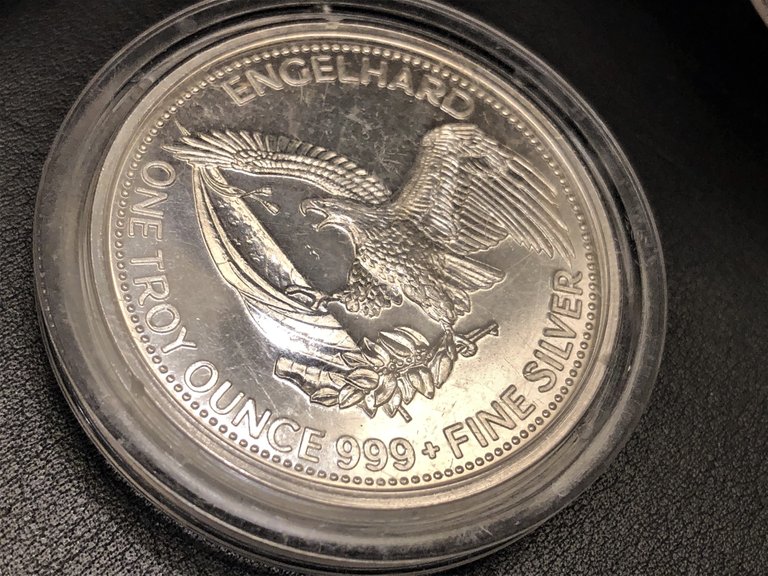 This is silver round is another addition to the stack. And I must say, it is the most expensive silver round I have ever purchased.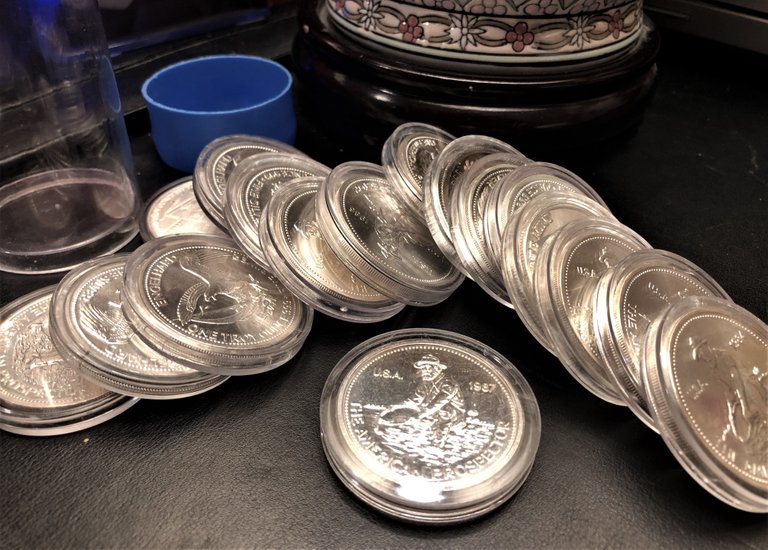 I 💕 L-O-V-E 💕 the Engelhard American Prospector Silver Rounds. I bet you have them in your stack like me! The Engelhard American Prospector silver rounds are popular. They certainly are becoming less and less affordable for me.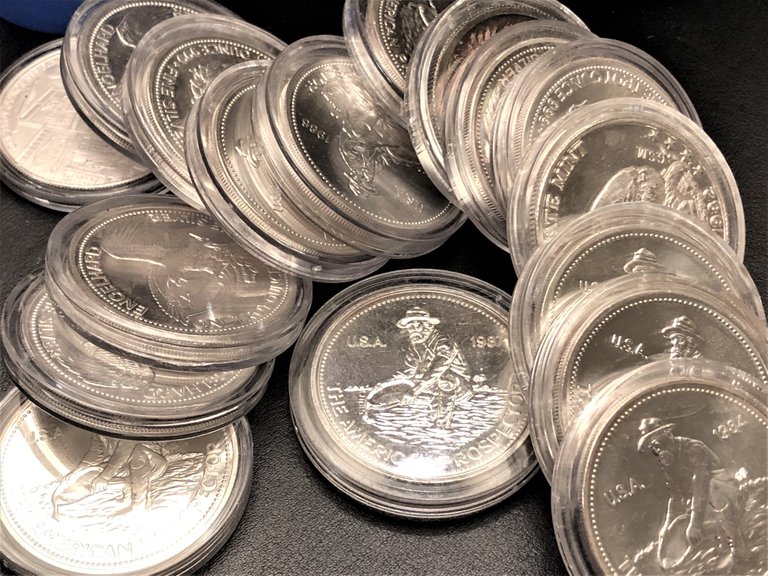 When it comes to silver art round designs, I enjoy Lady Liberty silver rounds, especially the Statue of Liberty. I also appreciate anything that is distinctly American, such as buffalos, eagles, Native Americans, the American Prospector, etc. Although some people may find these designs boring, they are my personal favorites.
😍#ilikeitalot!😍
All photos were taken by me with my iPhone.

Gold and Silver Stacking is not for everyone.

Do your own research!
If you want to learn more, we are here at the Silver Gold Stackers Community. Come join us!

---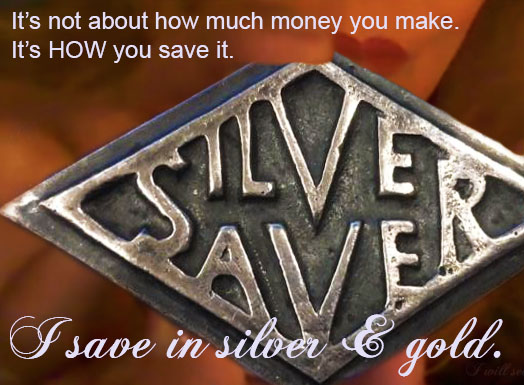 Best Regards,
I am not a financial adviser. This article is not meant to be financial advice. My articles on cryptos, precious metals, and money share my personal opinion, experiences, and general information on cryptos, precious metals, and money.
---
All photos, gif, and video were taken by me with my iPhone, unless specified.
Thank you for stopping by to view this article.
I hope to see you again soon!
Hugs and Kisses 🥰🌺🤙!!!!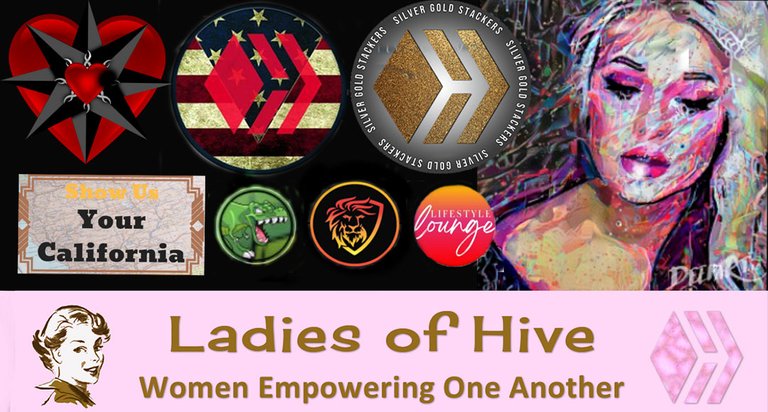 I post an article daily. I feature precious metals every other day, and on other days I post articles of general interest. Follow me on my journey to save in silver and gold.