During the 19th century the Queen of England, Victoria, instituted a set of conventions that give information for guidance, instructions, or orders for a course of procedure, and guide the views and behaviors of the monarch of England. Those Queen's Virtues are carried forward in the 21st century by England's longest-reigning monarch, Queen Elizabeth II.



2021 St Helena Silver Queen's Virtues Victory Coin
1st release in the 6-Coin Queens Virtues Series.
A statuesque figure of the virtue Victory is depicted in the reverse design of the 2021 1 oz Silver Queens Virtues Victory Coins. The figure of Victory bears powerful wings on her back and holds a palm branch in her left hand. Victory is the first of the six Queens Virtues to feature in this series and acts as a signal of the end of the conflict and a celebration of peace.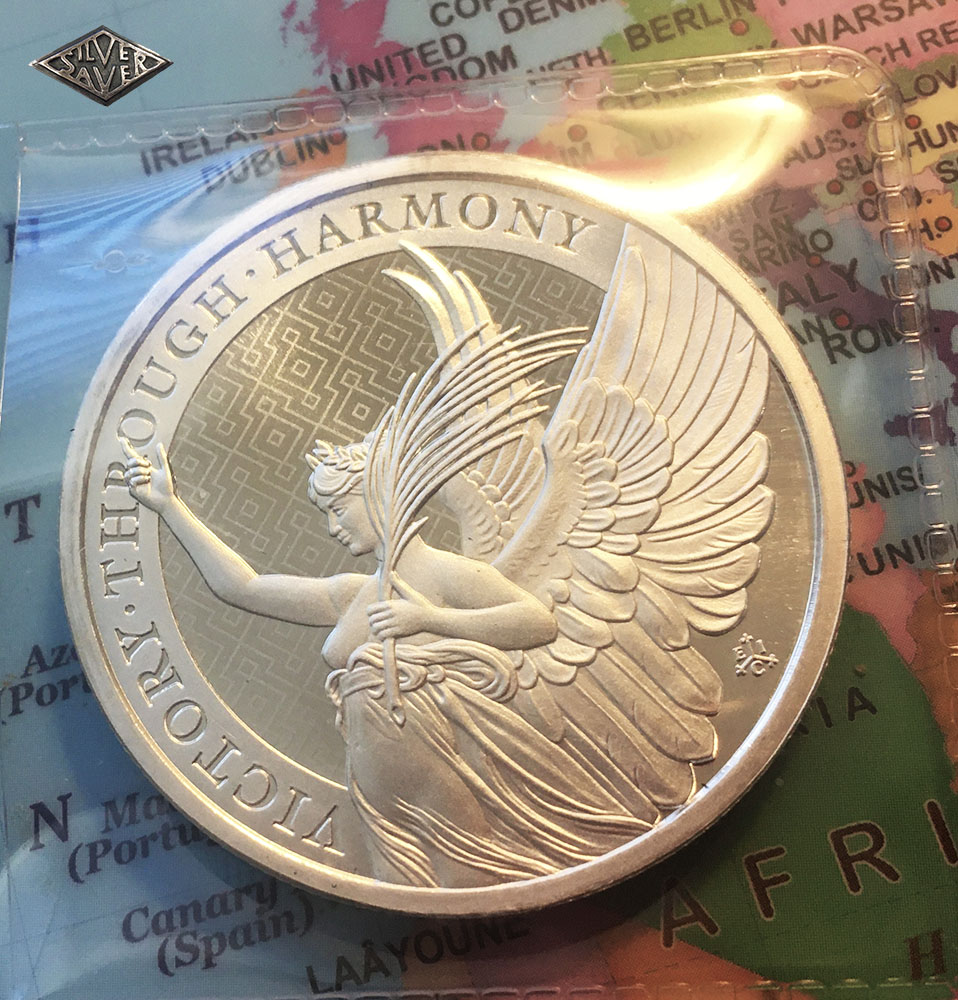 Queen Elizabeth II is found on the obverse of 2021 St. Helena Silver Queens Virtues Victory Coins. The design element features the Raphael Maklouf depiction of Elizabeth II that was used on the obverse of British currency from 1985 to 1997. In this portrait, the timeless, regal depiction of the Queen features the George IV State Diadem Crown on her head.
Source:
JM Bullion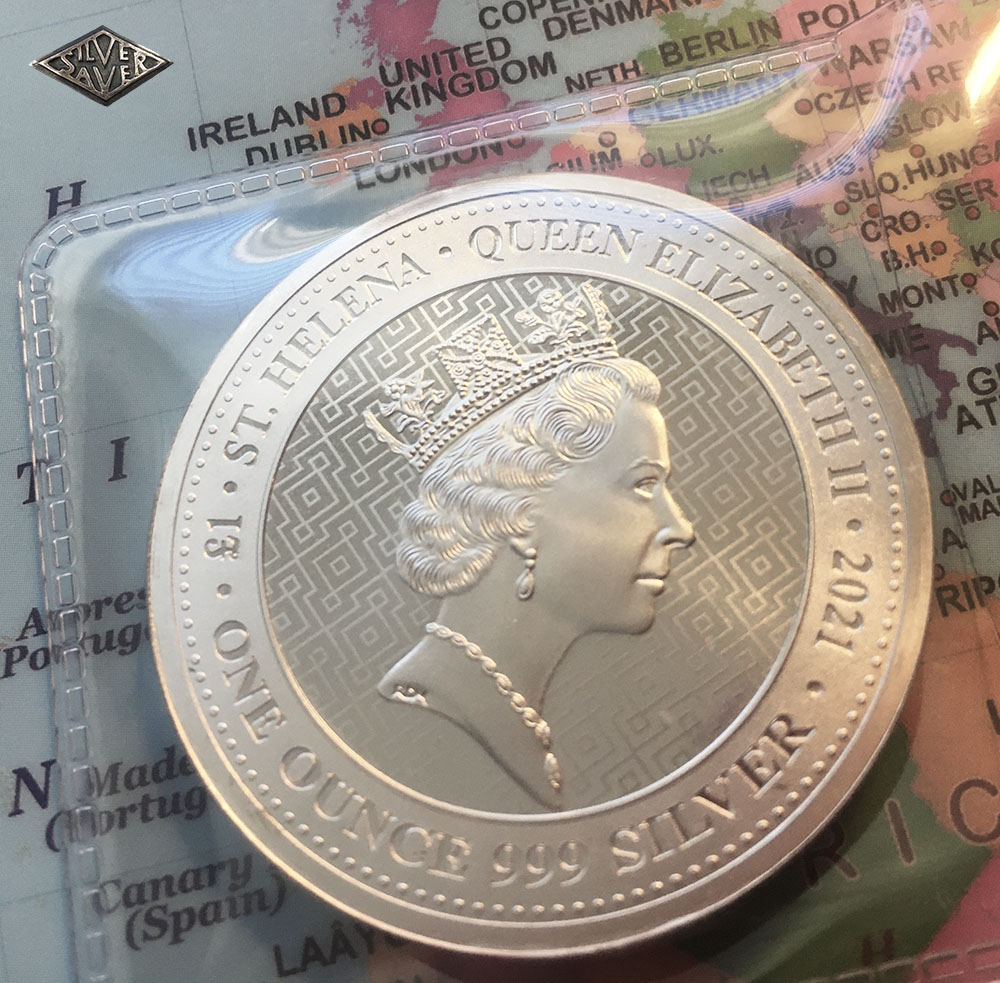 This is a new 6-series coin by the issuing country, St. Helena.
Saint Helena is a British Overseas Territory located in the South Atlantic Ocean. It consists of a remote volcanic tropical island lying some 1,950 kilometers (1,210 mi) west of the coast of southwestern Africa, and 4,000 kilometers (2,500 mi) east of Rio de Janeiro on the South American coast.

The Saint Helena Constitution took effect in 1989 and provided that the island would be governed by a Governor, Commander-in-Chief, and an elected executive and legislative council. In 2002, the British Overseas Territories Act 2002 granted full British citizenship to the islanders and renamed the dependent territories (including Saint Helena) the British Overseas Territories. In 2009, Saint Helena and its two territories received equal status under a new constitution, and the British Overseas Territory was renamed Saint Helena, Ascension and Tristan da Cunha.
Wikipedia
😍#ilikeitalot!😍
My 2021 coins, so far: