So I stopped at bar No.49 ... oh, but wait! I showed the 1 oz Mele Kalikimaka Bar, which's No.50; the 3.9 oz Silver Saver Bar, which's No.51; and the 6.9 oz Logo Bar of TheBear, which's No.52.
That is 52 silver bars. There are 52 weeks in a year. A silver bar a week. Cool, huh?
Silver Bar No.53
This is a bar with sort of a skull in the center. It is a take on a worn-out insignia of a pirate. Maybe it is a challenge silver. You know, the one you show in bars to get a free drink when you see another stacker, lol.
The diameter is a tad larger than the size of an American Silver Eagle, about 40.8 mm.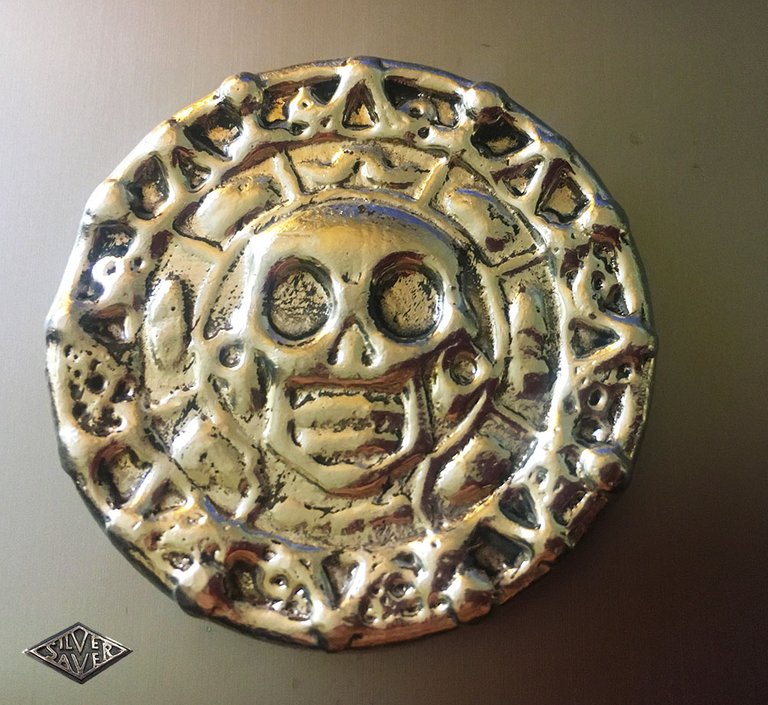 The sides are smooth. As you can see, this silver bar is more than twice as thick as an American Silver Eagle.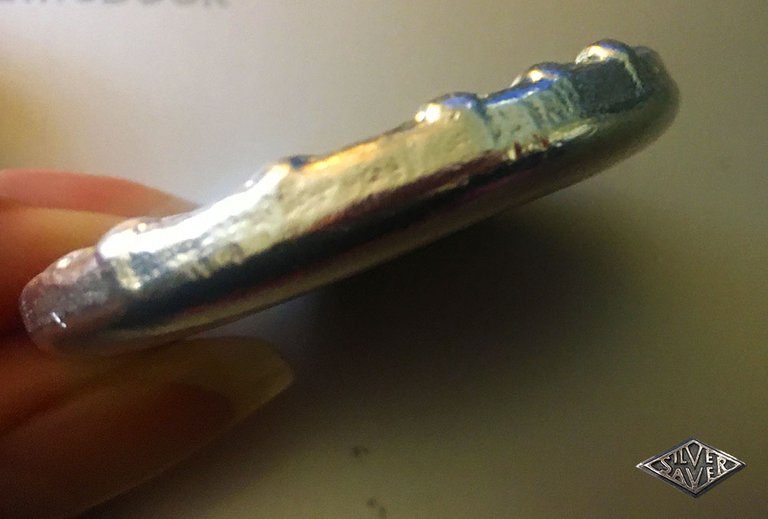 I forgot what the silver bar is called if there's a name at all. It is another No.1 pour of MrZeke, .999 fine silver, and weighs 2.6 ounces.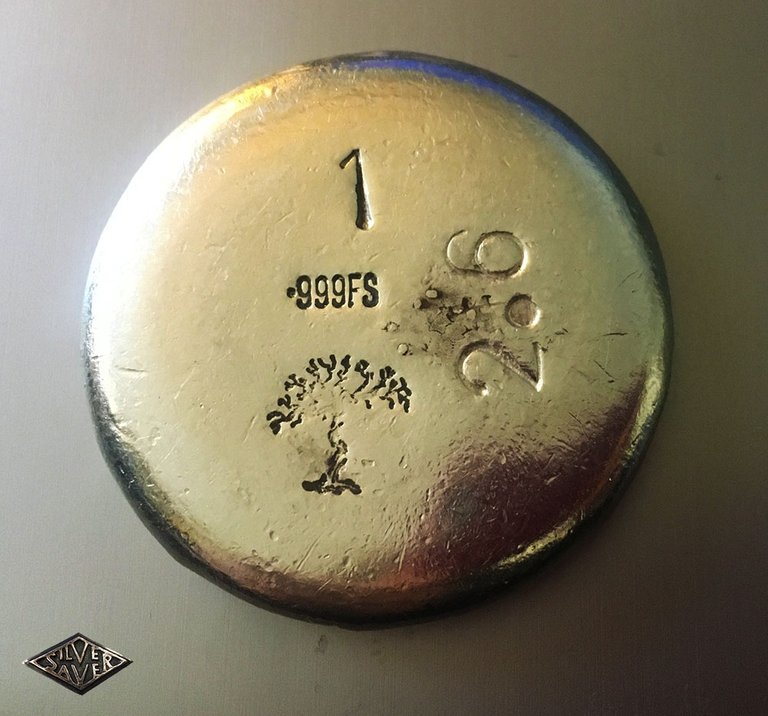 Another silver bar.
Another silver piece added to the stack.
Another 2.6 ounces held and owned.
Do you HOLD your savings?
Can you say the same thing for your investments?
Be ahead of the game
There is something to be said about HOLDING your savings.
Stacking in precious metals is possible and doable even for an average earner with a small disposable income if one really wants to. What it takes is a decision to do it!
Slow and steady wins the race.
I really do not have much disposable income a month. But I continued to do the same thing month after month. I bought a small amount of silver and fractional gold every month.
This was how I became a stacker of silver and gold.
Believe in it
I personally know a lot of Stackers like myself who believe in precious metals. They own gold, silver, and platinum.
I believe precious metals are a great store of wealth. History has shown time and time again how the wealthy have survived by simply buying large amounts of precious metal.
I believe that is a hedge for inflation. Gold and silver not only retain their value, but it also gains in value during tough economic times.
I believe it will protect me against an event of a currency collapse; if the US currency were to collapse I would have transferred my wealth out of that system into real money.
😍#ilikeitalot!😍
---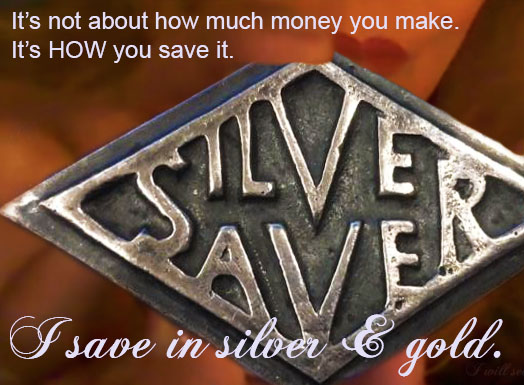 Best Regards,
I am not a financial adviser. This article is not meant to be financial advice. My articles on cryptos and precious metals share my personal opinion, experiences, and general information on cryptos and precious metals.
---
All photos, gif, and video were taken by me with my iPhone6.
Thank you for stopping by to view this article.
I post an article daily, and I hope to see you again soon!
Hugs and Kisses 🥰🌺🤙!!!!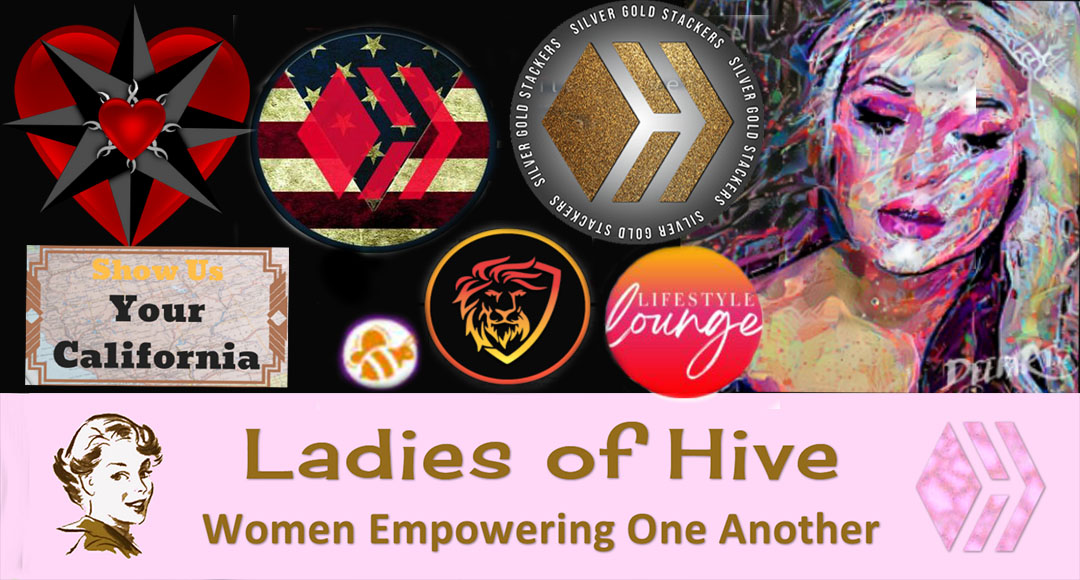 Would you like to support The Ladies of Hive Community?
Consider giving a delegation!
25 HP - 50 HP - 100 HP - 150 HP - 200 HP - 500 HP - 1000 HP - 5000 HP
---

Posted Using [LeoFinance
Beta
](
https://leofinance.io/@silversaver888/become-a-stacker-hand-poured-silver-no-53
)