Welcome to the weekly update post for @spinvest-leo, where I (@jk6276) record on chain for transparency our transactions for the week, and update @spinvest investors with our progress.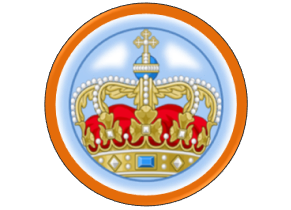 Time for another weekly update for the @spinvest-leo portion of the SPI token.
---
EMP money.
Another week where the peg for EMP has gotten a little worse. The interesting thing is the drift away from peg has been very steady, loosing a few more percent each week. I spent a bit of time this week on lurking in the EMP discord, and listened to one of the regular AMA's with the founder to get a better feel for what is happening. After this, I am resolved to maintain this position, and believe that over time the peg will improve. Definitely not financial advice, but our EMP positions will remain in place, looking for a recovery in time.
Claimed around $12 in farm rewards (down from last weeks 8 day week return of $17)
Swapped half to bLEO - received roughly 130
Value for dividend = $6
Swapped the remainder to BNB

Asset value this week:
ETH/EMP - $923 (down $87)
BNB/ESHARE - $266 (down $41)
The ETH/EMP pool value drops below $1000 for the first time, as the peg declined further. Waiting and watching for a turnaround.
The Generator position I have been setting up has been steady this week. Our daily reward is dropping a little, and I have stuck to the plan of compounding 5 days a week, and claiming on the other 2.
Last week:

This week: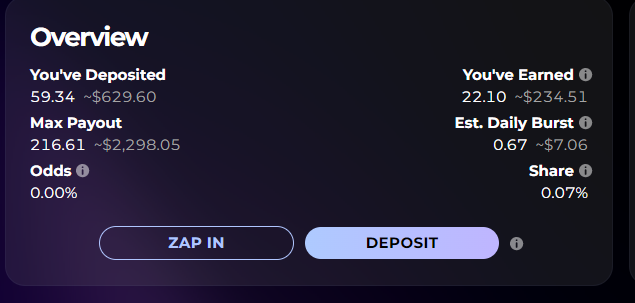 As you can see, our deposits are growing, our max payout is growing (although the $ amount is slightly lower, the LP token amount grows. Earnings progress but the daily burst and pool share has dropped. All this is according to plan, and exactly what we can expect to continue. These contracts are long term commitments, and should boost our LP position steadily over time. Very happy so far with this progress.
---
CUB Finance.
Claimed 420 CUB (nice), worth just over $9
Swapped half to bLEO, received 90
Value for dividends - $5
Swapped the remainder to BNB.

Asset value this week:
CUB/bHBD - $849 (down $71)
CUB/bHIVE - $792 (down $128)
A bit of a drop this week, with CUB settling back and Hive dropping a bit over the week. Comfortable overall with the position, and confident there are improvements flowing through for CUB. This also puts the EMP result in perspective a bit. The peg is a huge focus for EMP investors, but the drop in value this week is basically in line with other investments, so overall it is not a huge concern.
---
Splinterlands.
Claimed 110 SPS, worth a bit over $7
Bridged to BSC, swapped half to bLEO, received 69 (nice)
Value for dividends - $4
Compounded remaining, plus BNB from above back into the LP.

Asset value this week:
SPS/BNB - $575 (down $18)
LP tokens this week - 54.16
The asset value has dropped a little, in line with the market. But I can confirm the number of LP tokens is growing, thanks to the compound plus the EMP strategy. The long term strategy here is sound, and this will grow into being this wallets largest position. Have added in the LP token number above so we can watch it grow steadily.
---
Polycub.
Claimed 72 unlocked POLYCUB, worth just under $4
Compounded the full amount back into the pool.
As I mentioned last week, it is hardly worth pulling dividends out here, so this investment will be 100% compounded till further notice. TX's were all slow, reminding me that I still hate the Polygon network. BSC just works so much smoother overall. May think about pulling these funds, and consolidating them all back on CUB/EMP/SPS pool, but that is a decision for another day.

Asset value this week:
USDC/POLYCUB - $736 (down $27)
vexPOLYCUB - $143 (down $12)
Basically gave up slight gains from last week.
---
HIVE
Sent around $6 from post payouts to @spinvest this week.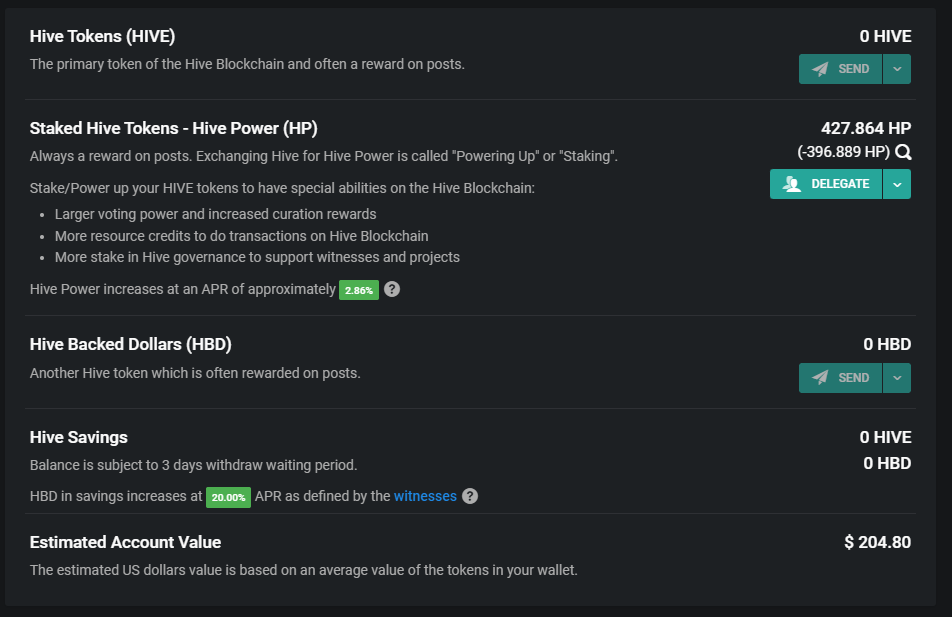 Asset value this week:
Interesting week for the Hive chain with the Hard Fork seemingly very smooth, and the new RC delegation framework taking shape.
---
Summary.
Asset value this week: $4,489 (down $416)
Sent for Dividends: $15 (down $7)
Sent from post payouts: $6 (down $4)
A solid sized drop overall this week, with all holdings loosing ground. Overall content with the long term plans, once this bear market turns, we will be in good position I think.
Thanks for reading,
JK.
Posted Using LeoFinance Beta