Welcome to the weekly update post for @spinvest-leo, where I (@jk6276) record on chain for transparency our transactions for the week, and update @spinvest investors with our progress.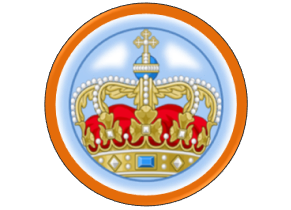 There has been much turmoil in the crypto world this week, with the FTX collapse dominating the news.
I have reshuffled some of our funds this week, breaking the POLYCUB/USDC farm, and shifting those funds. The majority I put in to buying and staking SPS tokens, and I put a small amount into bolstering the CUB/bHIVE position.
For EMP, the peg failed to restore and it has gone backwards this week. The team is still actively working on the project, and these funds will remain as is. The Generator is still helping us to grow our SPS/BNB LP, giving steady SPS rewards.
On to the details.
---
BSC assets.
EMP Money.
Claimed around $15 from the EMP/ETH farm
Swapped half through to bHIVE - ended up with around 23
Swapped the rest to BNB.
Continued compounding the ESHARE/BNB position in the Reactor contract. This is a small position, and I probably need to add some more funds here at some point to build it up a bit. We shall see how it goes.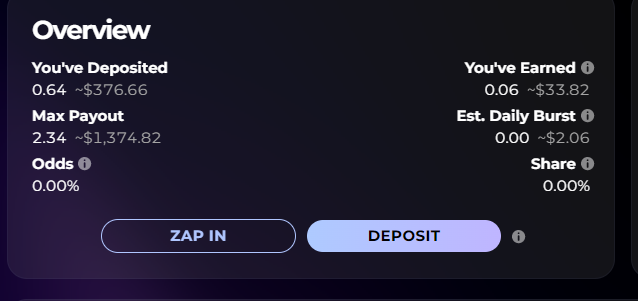 CUB Finance.
Claimed around $8 from the CUB farms.
Swapped half to bHIVE - received 12
Swapped the rest to BNB.
Asset values this week for BSC:
ETH/EMP farm - $1034 (down $117)
CUB/bHBD farm - $826 (down $16)
CUB/bHIVE farm - $814 (up $151) -added some funds here this week from closing POLYCUB/USDC
BSC total - $2674 (up $18 overall)
Hive for dividends unwrapped - 35.307 (up 9 HIVE from last week)
---
Gaming
Added most of the funds from POLYCUB/USDC farm to the staked SPS position this week.
Over the week, I claim staking rewards and LP farming rewards on Splinterlands each day. The I stake half, and send the other half to Hive Engine, along with the vouchers. Trade to HIVE for the dividends.
Today I have started the same with the GLX tokens, to make some gains while the price is high. We have a year to build this position, it does not need to be rushed, and might as well gain some HIVE for dividends while the market is strong.
All up, this week have traded for 20 HIVE. this should grow significantly over the coming weeks.
Asset values this week:
SPS/BNB pool: $607 (up $23)
SPS staked: $421 (added funds this week)
GLX staked: $17
Gaming total - $1045
---
Others.
With the removal of funds from Polycub, we just have the vexPOLYCUB position remaining. This is locked for 2 years, so it is our little long term HODL position for the Polycub platform. It will require no work, and simply be an asset value being tracked weekly.
Hive income is low this week, due to the timing of post payouts.
Asset values this week:
vexPOLYCUB - $81
Hive power - $162 (down $2)
Total $243
---
Summary
Total sent for dividends this week was 56 HIVE. a little less than last week, but should grow in the coming weeks as I shift to selling 1/2 of the GLX income.
Asset values overall this week:
BSC funds - $2674
Gaming funds - $1045
Other funds - $243
Total $3962 (down $189 from last week)
That's it for this weeks update - see you all next week.
Cheers.
JK.
Posted Using LeoFinance Beta