Welcome to the weekly update post for @spinvest-leo, where I (@jk6276) record on chain for transparency our transactions for the week, and update @spinvest investors with our progress.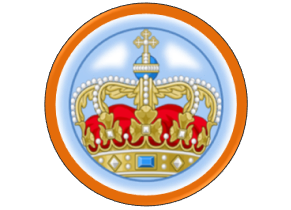 Settling in to the new strategies this week, lets see how things are going...
---
BSC assets.
The EMP peg is heading back down, and asset prices on that platform are struggling at the moment. CUB has some new features, but for now we are sticking with the existing plans.
EMP
ESHARE claim for the week is around $11
Swapped half through to bHIVE, received 15.499
Swapped the rest to BNB
CUB
Farmed nearly 400 CUB for the week, worth around $9
Swapped half to bHIVE, received just over 12
Swapped the rest to BNB
Asset values this week:
ETH/EMP: $953 (down $81)
CUB/bHIVE: $864 (up $50)
CUB/bHBD: $841 (up $15)
BSC Total: $2658 (down just $16)
Hive unwrapped for dividends = 27.602 (down 7.7 from last week)
The main cause of the drop in HIVE for dividends is the weakness in the ESHARE reward token for the also weak currently ETH/EMP farm.
---
Gaming assets:
This section will drive growth for our asset base, thanks to the EMP generator contract, and the GLX airdrop for SPS stake. Very happy with the set up here now to drive both dividend funds and asset growth.
Continuing the 5/2 strategy for the EMP generator contract, our liquid LP position is steadily growing. I also continue to stake 50% of SPS earnings, and 50% of GLX earned, and convert the rest to HIVE for dividends.
Asset values this week:
SPS/BNB pool: $673 (up $66)
SPS staked: $407 (down $14)
GLX staked: $10 (down $7)
Gaming total: $1090 (up $45)
The GLX position is small, and the price dropped dramatically from its early highs. The airdrop is 12 months, so this position will grow long term.
HIVE collected for dividends this week: 26.55 (Up 6 HIVE from last week)
---
Other assets.
vexPOLYCUB: $79 (down $2)
HIVE power: $181 (up $19)
Decent post payouts this week, totaling just over 15 HIVE.
Total other asset value this week: $260 (up $17)
---
Summary.
Total sent for dividends this week is 70.811 HIVE, up nearly 15 HIVE on last week. Most of this was from better post payouts.
Asset values this week:
BSC funds: $2658 (down $16)
Gaming funds: $1090 (up $45)
Other funds: $260 (up $17)
Total: $4008 (up $46 on last week)
See you all next week,
JK.
Posted Using LeoFinance Beta