So I still haven't figured out what to call this pool yet. It is a pool, for a pool, a pre-pool, or something else. Maybe it should be called SPEW...
Hmmm - anyone object to calling this project SPEW?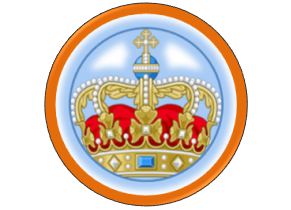 ---
On to more important matters.
We now have 11 people that have contributed their hard earned LEO into the pool. This is really exciting for me to see, as the whole point of this was to allow smaller accounts to get involved in the WLEO expansion in an easy, but tangible way. Hopefully those participating will learn by following along with the progress of the pool, and hopefully enjoy some decent returns also.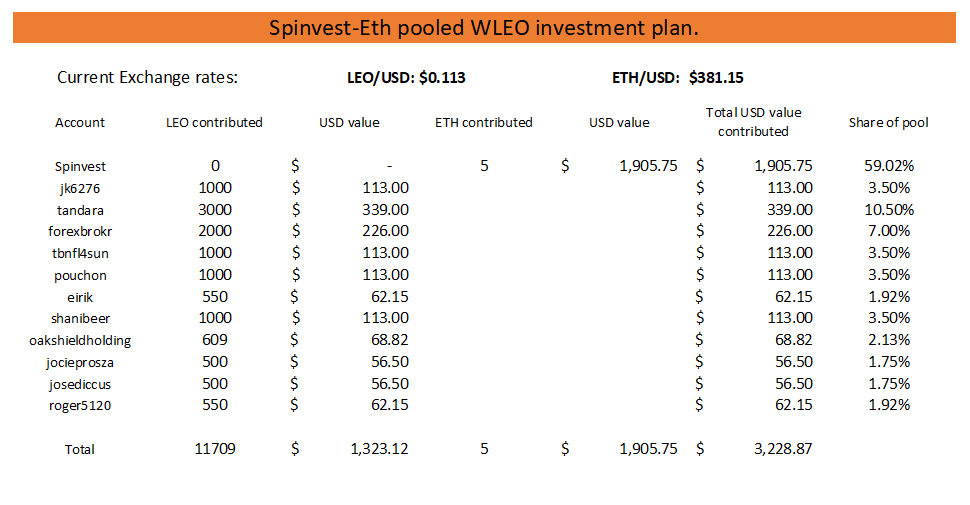 As you can see, we are now up to 11709 LEO contributed. If you are keen, it's still not to late. As a result of the unavoidable delay to the launch of WLEO (thanks to Ethereum network congestion) I'll keep accepting deposits up till the WLEO launch. Once WLEO is launched, I'll close down deposits for a bit, to process everything, get the matching ETH from Spinvest, and get our funds into the Liquidity Pool. Once everything is processed, I'll open up if there is demand for a second round of contributions.
---
Now we wait for WLEO
---
Check out the previous update post and the original announcement post for more information.
In fact, please ensure you have read that original post before sending any LEO. It contains some important warnings and info that should be carefully considered before participating.
---
Tagging participants as an FYI: @spinvest, @jk6276, @tandara, @forexbrokr, @tbnfl4sun, @pouchon, @eirik, @shanibeer, @oakshieldholding, @jocieprosza, @josediccus, @roger5120
---
Thanks everyone, enjoy the rest of your weekend,
JK
@jk6276.
Posted Using LeoFinance