Well,well,well, i am here again for one more day with an exciting update to one of my favourite game , @Cryptobrewmaster .
As i came back to home from my job i sit at my pc to collect my beers from Cryptobrewmaster and for my surprice i saw a new beer recipe to the brewhouse.
Before some days i collect some new ingredients and i was more or less suspicious of what will follow in the next upgrade of the game ,
So Bella-Wheat IPA is the new beer.I don't have all ingredients to produce it but i will collect all tomorrow.This beer want 6 ingredients to become reality!!!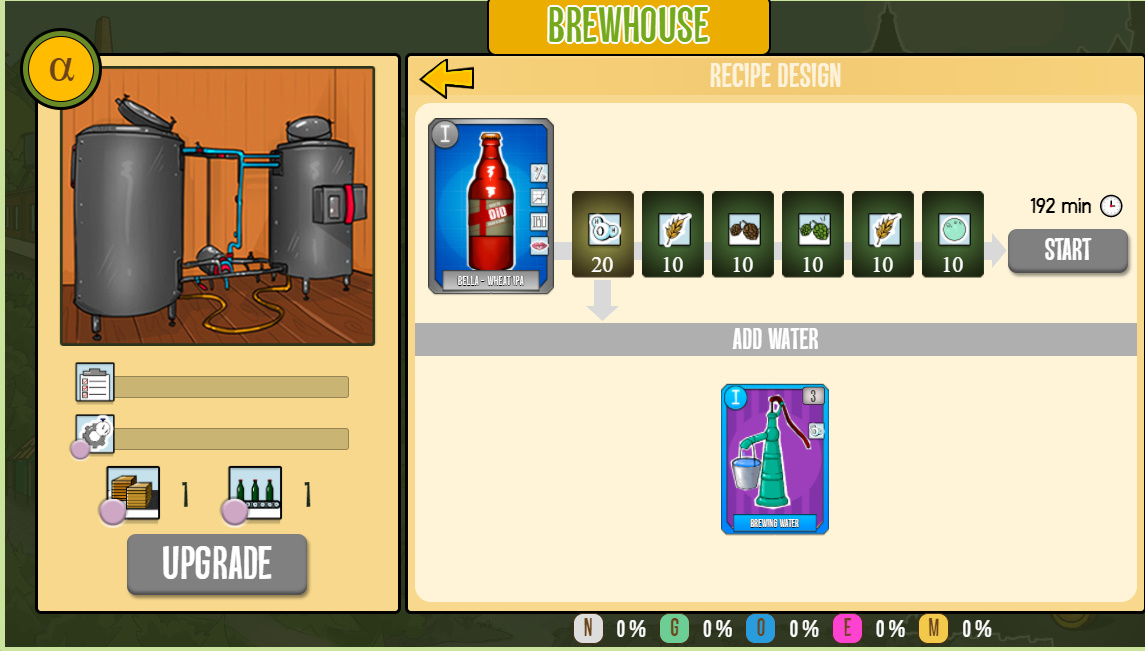 One other basic and very very useful update that made is at the beer trading.Now you can see how much beers you have and also you can see the prices of each beer.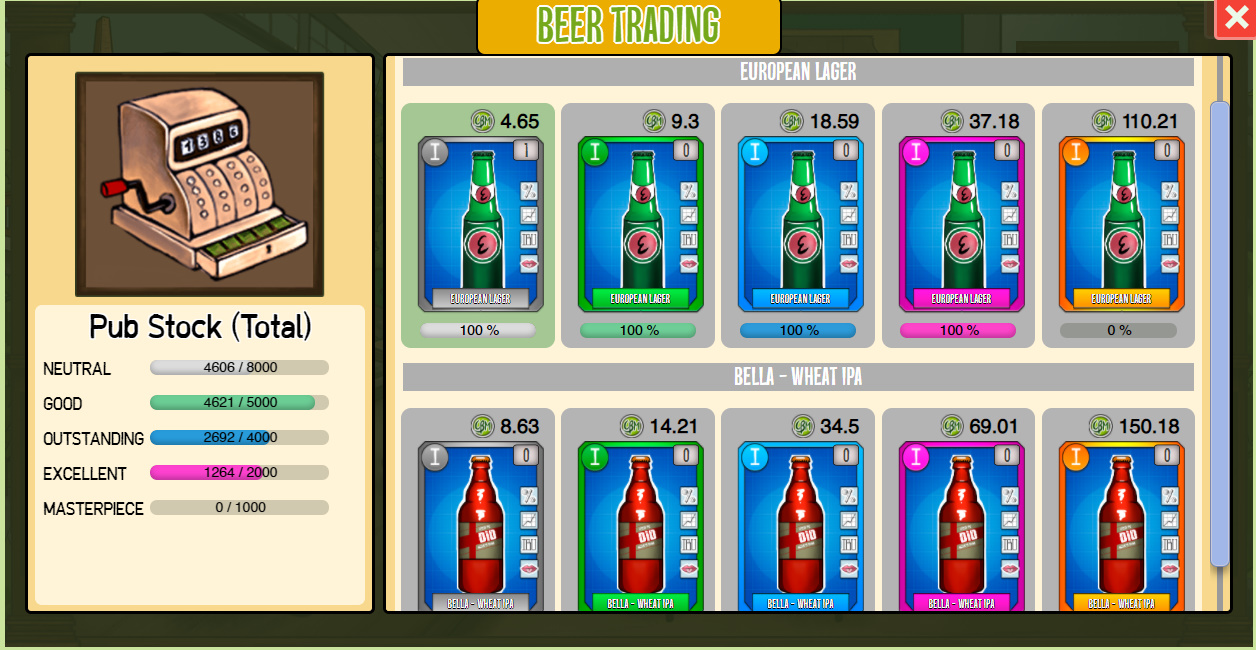 As you can see the new beer is more expensive than the old!
I appreciate and admire the very good work done by the creators of the game and I hope in the future that stronger and bigger changes will be made that will bring the game to the top of the preferences.
If you want to try your your creative performance producing beers do not hesitate to use my referal link https://www.cryptobrewmaster.io/game/invite?ref=1e4ebf603cf74db9bc4265692b4e4a0c&code=AlphaBonus
Posted Using LeoFinance Beta