When you invest some money the main purpose is to have profit any time.
When i bought some Runes the price was very low and it was a good chance to make some profit at the future.
But the future was very close.
Rune price was launched in a few days later.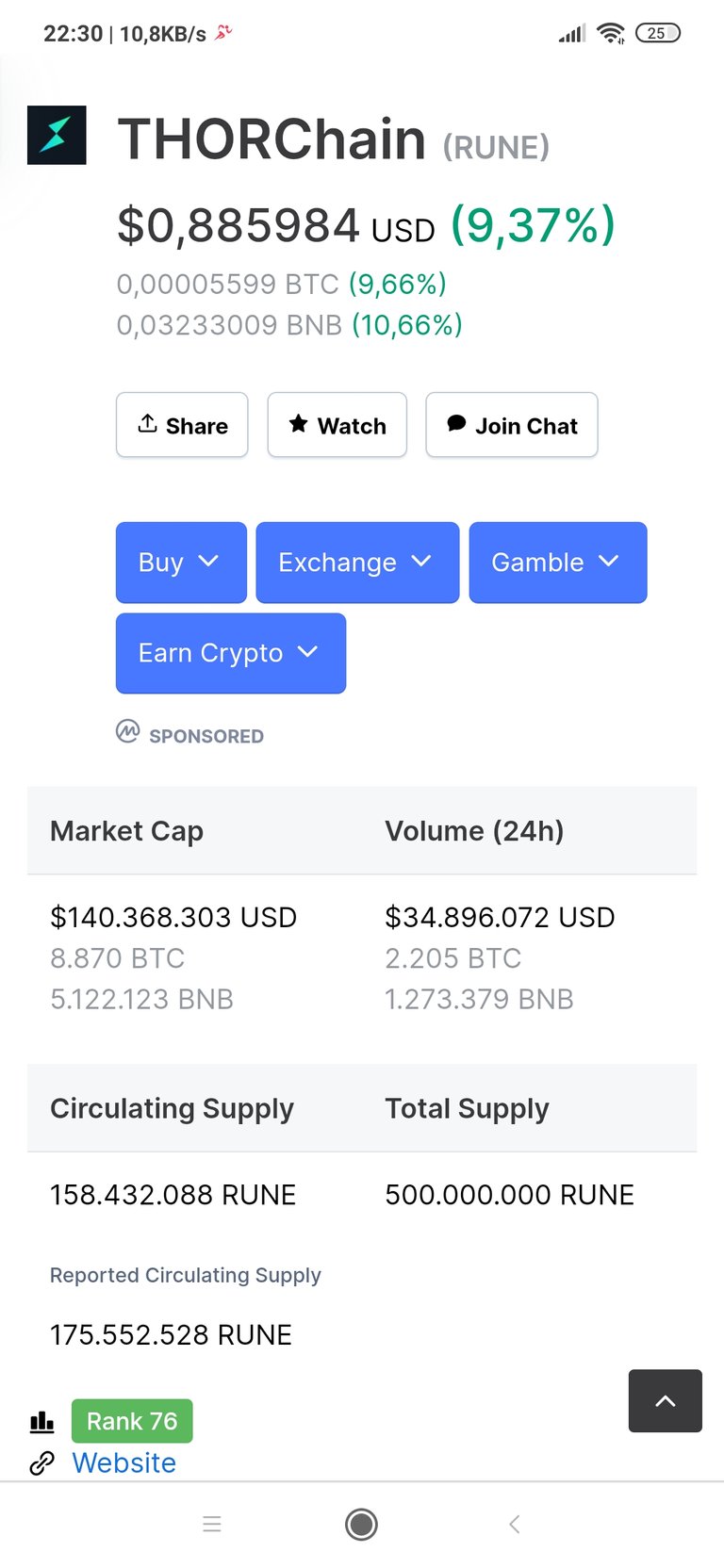 Now at the price of 0,88$ per Rune and upward trend i am not going to sell.I will keep my Runes for a future deal!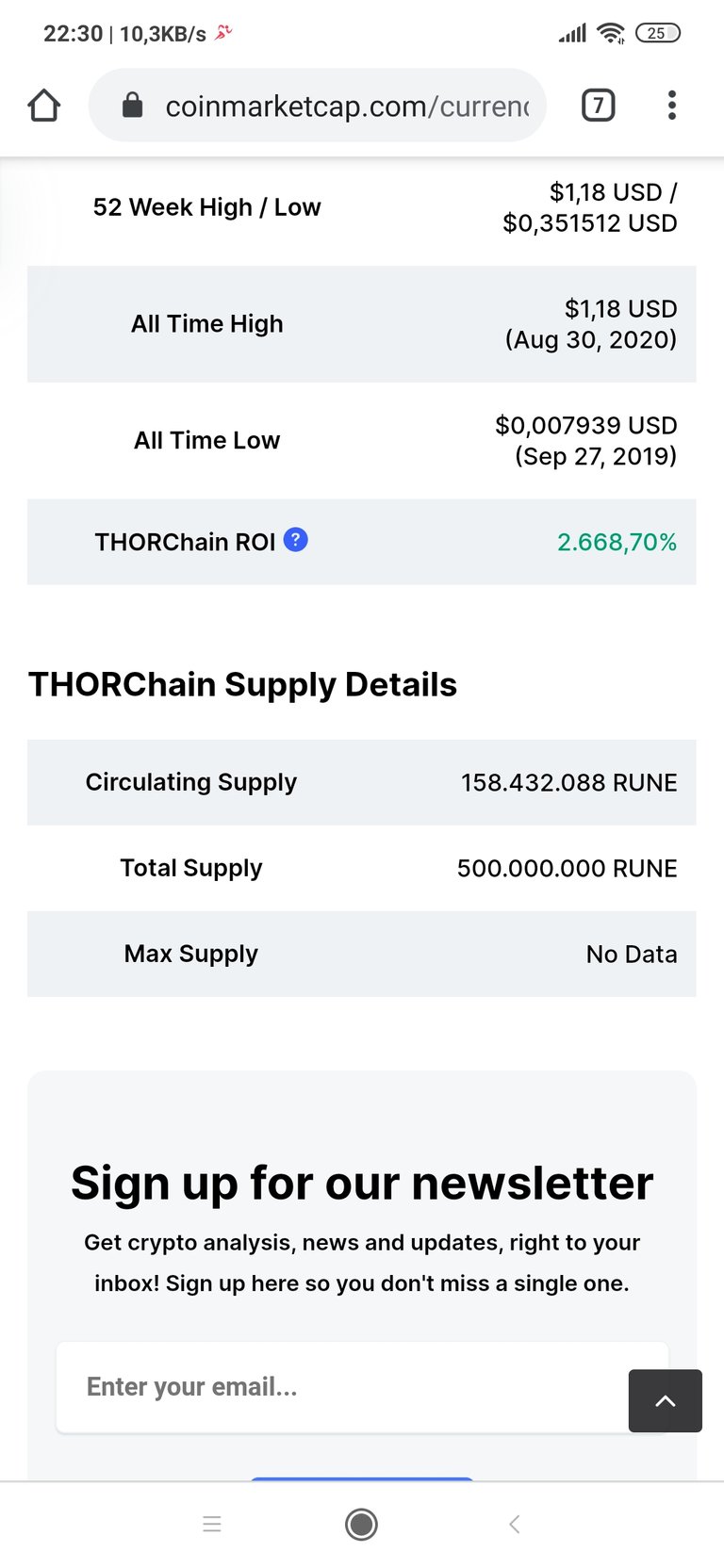 As you can see THORChain overall ROI is 2668% and my personal point of view is that will increase at the near future .
Posted Using LeoFinance Beta