So far I have not been involved in trading at all because I did not have the knowledge to do so. My main occupation with cryptocurrencies was through social media posts and blockchain games.
A few days ago I decided to sell some Eos I had acquired from various games and buy THORChain(Rune).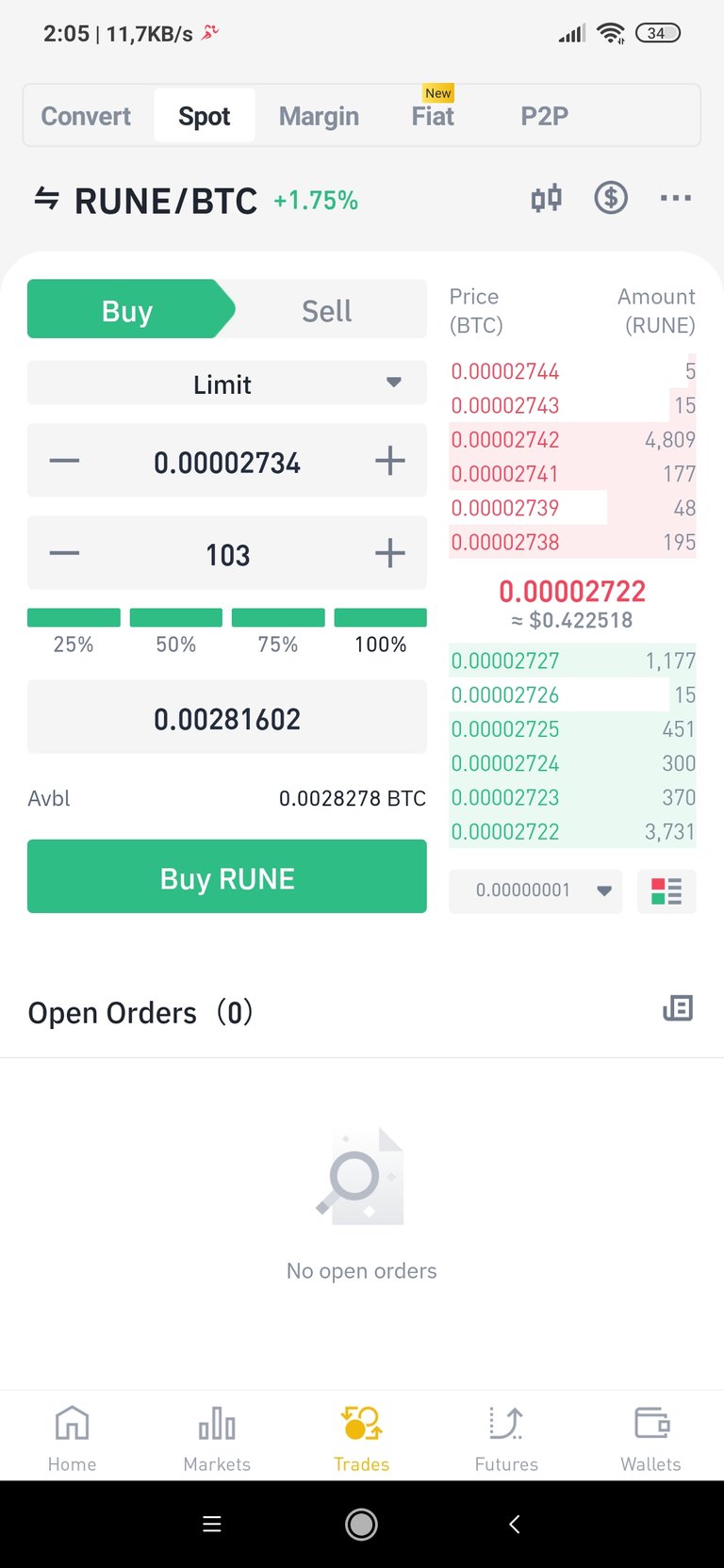 So i decide to buy 103 Rune at the price of 2734 satoshi each.
I wish I had and invested more in this market because it turned out to be a very good investment. After 4 days its price has risen about 75% and I believe that it still has room for more.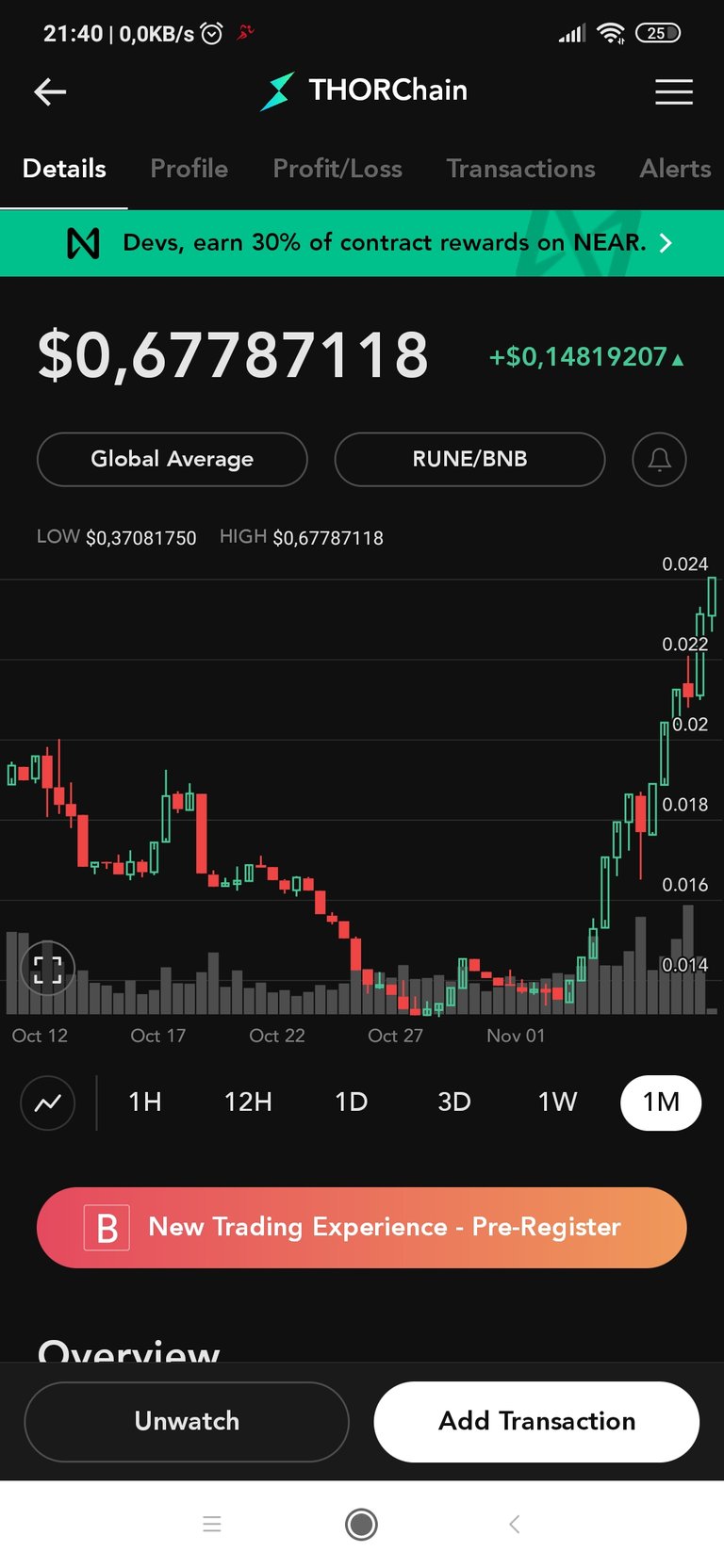 I bought at 0.41$ and now is at 0.67$
You have still time to invest at this incredible crypto and earn money.
Posted Using LeoFinance Beta