Before some weeks a new game started at hive blockchain and i was excited to start playing because i have love with football managers games.
Rabona manager has attracted a lot of fans of the genre and is already going through its seventh week paying well enough for new game.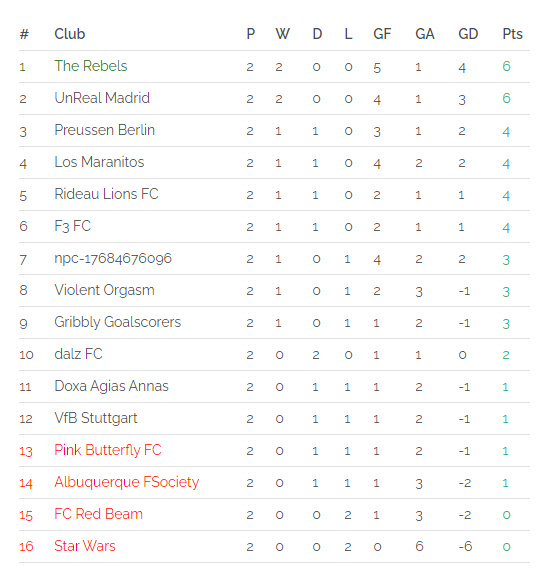 My team playing at League 1 resulting from delegation.But i will be back stronger at the Champions League.
The big succes is that a generous advertisement contract offered to me with 1.667.070 RBN per season and will help my finance to make some transfers to make my team stronger.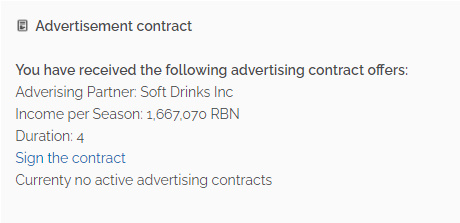 Also i receive 14.583 hive for payment at the end of season.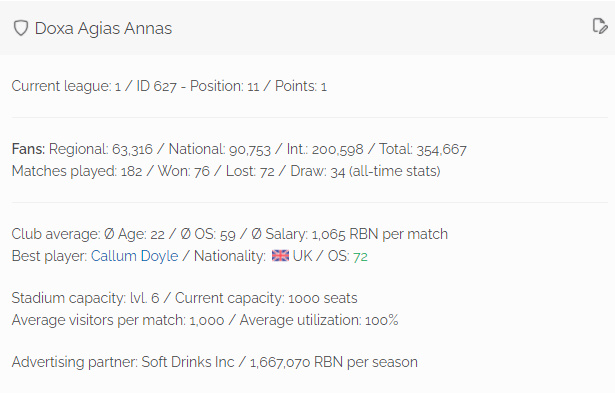 As you can see my reputation is strong with 63.316 Regional fans ,90.753 National fans and also 200.598 International fans.
My stadium capacity is 1000 seats with success of 100% visitors per match which means a lot of RBN per match.
The important thing at managers games is to be healthy at your financial control.If you manage this your team will lead to success very soon.
If you like playing games and earn money and also you like manager games you can use my refferal link to join the game and you will receive 25.000 RBN for free.
https://rabona.io?ref=steliosfan
Posted Using LeoFinance Beta