A long time ago i started play @Risingstar hive blockchain game and i am trying to be a Rock star !
At the beginning i started with no cards and it was very difficult to increase my fans and my skill.
I was only a singer of the road!!!
Now after some weeks i have my own fans and i have developed my skills too.
All this happen with help of some cards that i earn and some others that i bought.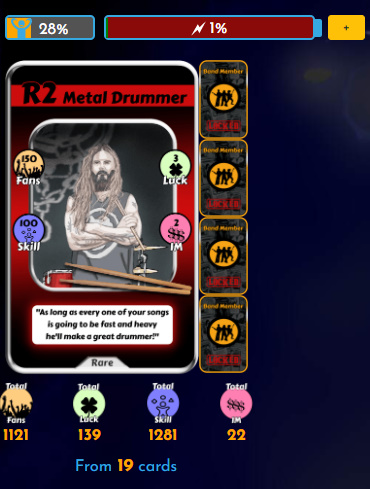 Now i own 19 cards and my fans are 1121 with also total skill 1281.Not bad for my level.
Today i decide to bought a card pack with 10000 starbits which will give me 3 random cards.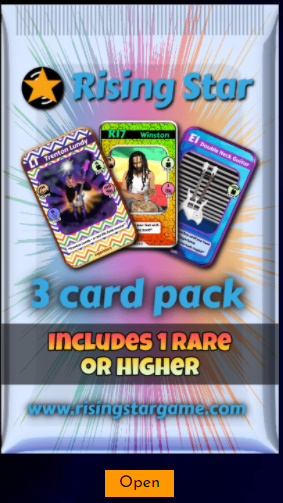 But i was a little bit unlucky (not strange for my life...hahaha) and i earn 3 cards that was not very important.

One of this "Winston" gives me 175 fans and 75 skill.Maybe next time i will be more lucky!
But i don't give up and i keep singing at my town with mission "Saturday Headline" to earn some starbits!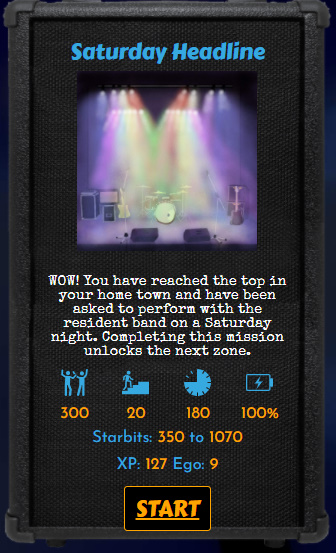 As you can see i made at least 2000 or 3000 starbits withdraw every day which is a good deal.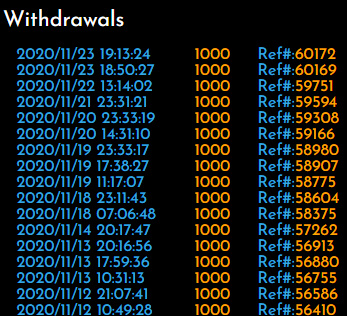 If you want to participate at this amazing game you can click on my referral link and enjoy it
https://www.risingstargame.com?referrer=steliosfan
Thanks for your support!
Posted Using LeoFinance Beta