Hi my friends
today i want to indroduce you το a game I recently discovered from an article on the internet. This game is of particular interest for two reasons.
Firstly, it is on the blockchain of the Ethereum and secondly, it has a direct deal with football and the matches that take place every day around the world.

Sorare is a global fantasy football game where you can play with officially licensed digital cards and earn prizes every week.
First of all you have to sign up and create your own account.
If you want you can use my referal link to sign up
It is very easy to create an account.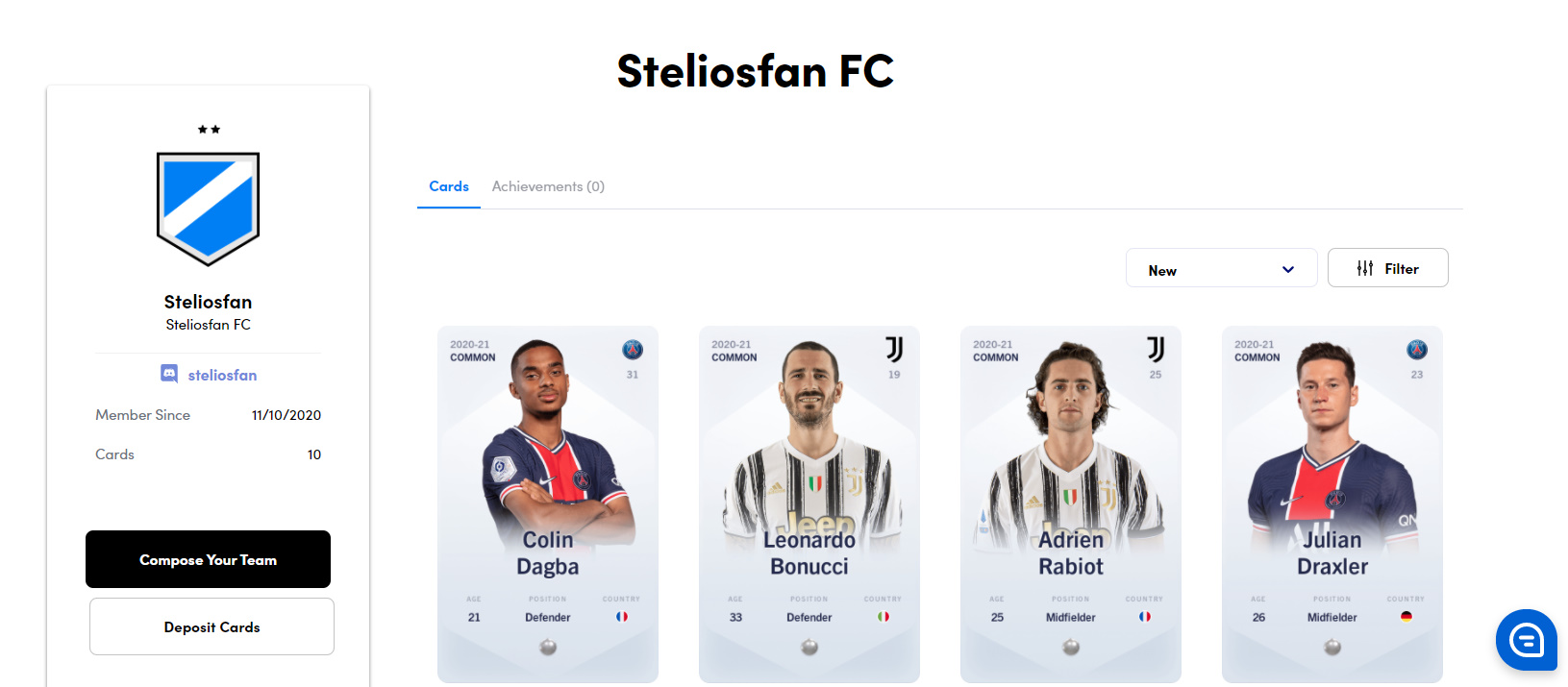 The first that you have to do is to compose your team with 10 free cards.Try to choose cards that are key players to their teams because at the future will give you more points at the tournaments.
Also you can connect some of the famous wallets from Ethereum where you can collect your earnings.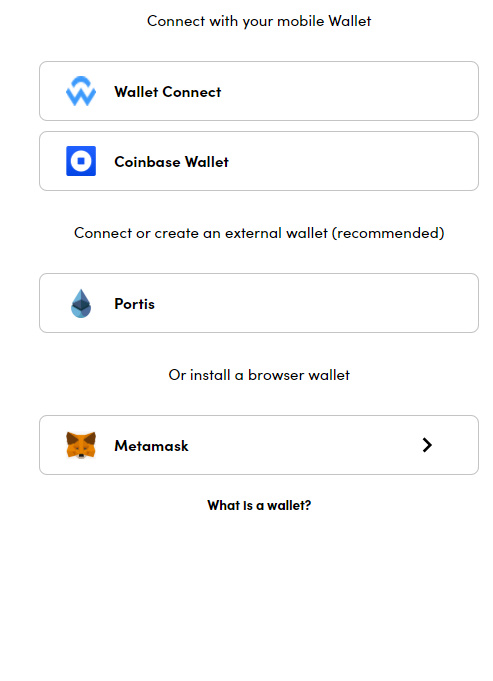 )
Now i will answer one of your basic question for the game.How can i earn money from this?
There is a market that you can sell or buy cards at high prices.As you can see one card costs many many Euros.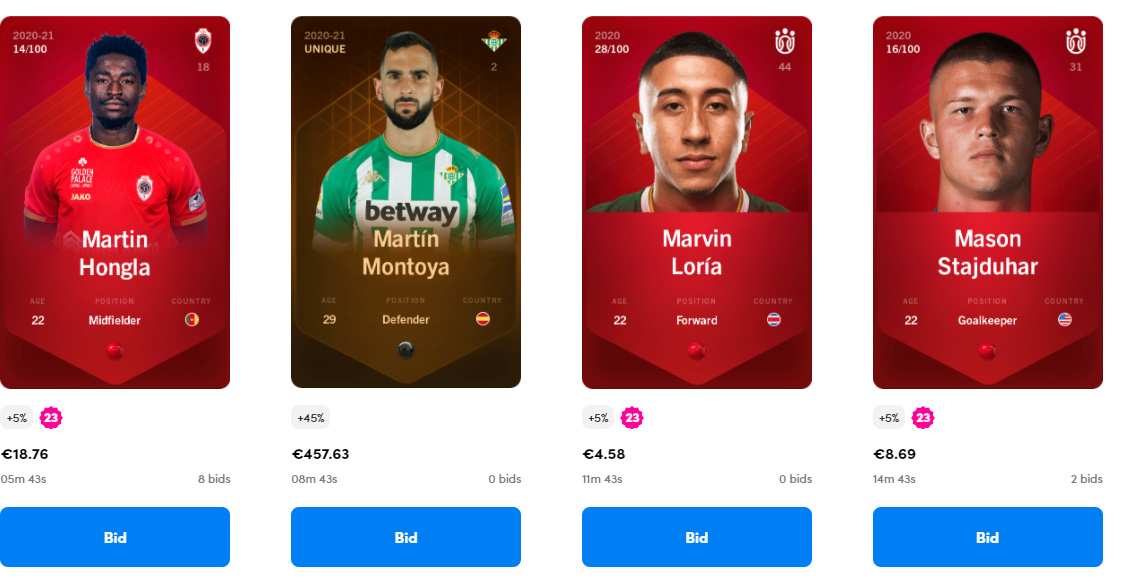 The main point of the game is to take place in tournaments and depending of the players performance at their real games of their team ,collect points and climb up to your League position .More higher final position to the League means that your reward will be more valuable.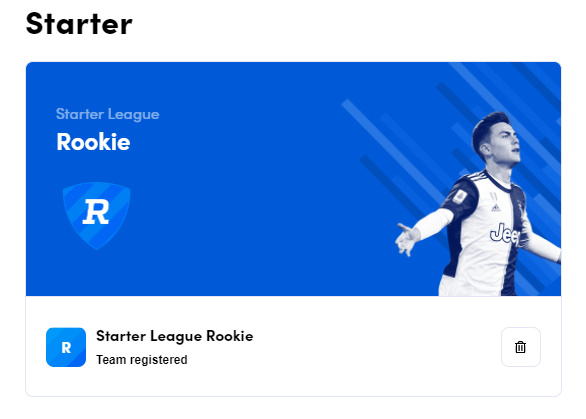 At the League you have to pick 5 players at specific positions and confirm your team.
A card can have 3 types of bonuses:
If your player is a Captain you have a bonus of 20%
Also there is Season bonus which is 5% if the card is from the current season and also the
Level bonus which depends on the XP your card has gained and its scarcity.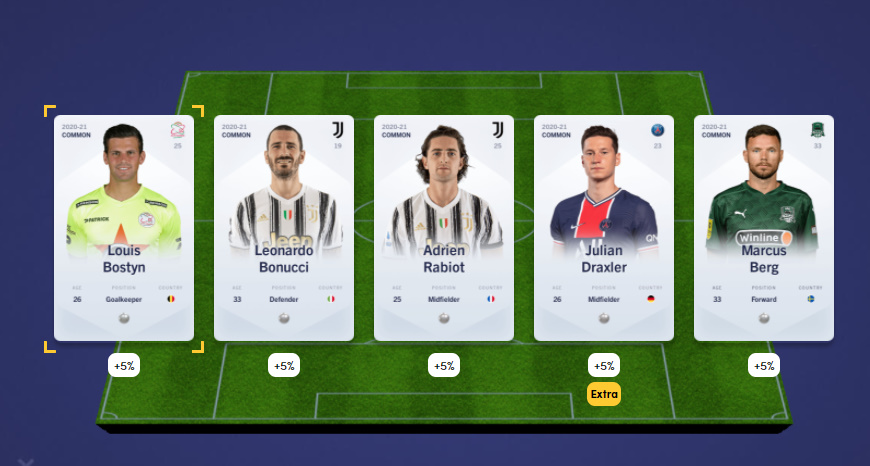 If you are a devoted fan of football manager games you will be excited with this game.
Posted Using LeoFinance Beta